Nutritionist-Dietitians Association of the Philippines holds 63rd Annual Convention
With the objective of enjoining minds and shared passions, the country's largest accredited organization of healthcare professionals in the nutrition and dietetics fields, the Nutritionist-Dietitians Association of the Philippines (NDAP) came strong and united once more in the recently concluded 63rd NDAP Annual Convention held at the SMX Lanang Premier Convention Center, Davao City.
The successful event was attended by 1,500 members, including government officials Health Secretary Francisco Duque and Davao City Mayor Sara Duterte. Practitioners, allied providers, as well as leading international counterparts in the field were also present.
Anchoring on the theme "Road to Excellence: Bringing Education and Nutrition Together," the event highlighted NDAP's mission to reach out to its community of practitioners and various stakeholders through continuous professional education.
While aimed at updating members with the latest advancements and ethical standards that shape the competitiveness of Filipino professionals in the food and nutrition service, the three-day congress brought forth the timely relevance of disseminating evidence-based medical health information in the time of misinformation and 'fake news'.
NDAP President Zenaida Velasco said that part of the continuing education is to do away with fake news. "That is why all the topics and discussions this year are topics of general interest, in order to iron out the myths and fallacies on health and nutrition. As a key influencer, we are recognized by the Professional Regulation Commission and the Board of Nutrition and Dietetics and our members are 'pure breed' licensed RNDs. One can only make a strong impact if you have a strong organization, and we are banking on the strength of 33 chapters located all over the country. With the help of our RVPs and Chapter presidents, the strategy to bring continuing professional education is achieved, as we are able to reach out and educate members of our group. The consequence of that is that because they are armed with knowledge and skills, they will be able to serve their respective communities better."
According to Ms. Eloisa E. Villaraza, Vice-President of NDAP, the organization is adamant in using digital technology to fight off false and misleading online content by spreading truthful, science-backed published information on health, wellness and nutrition.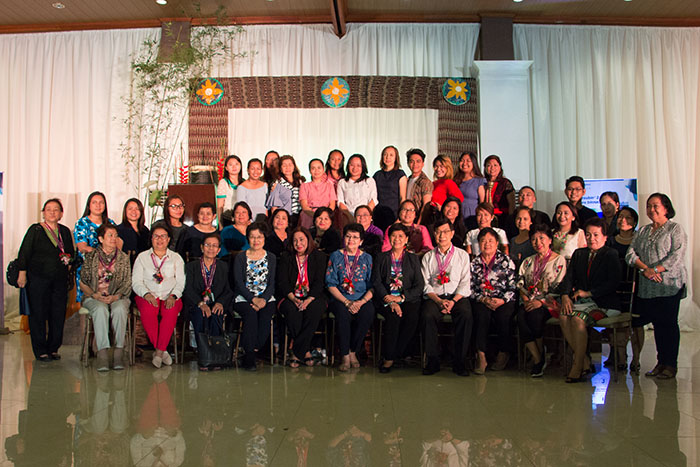 Partners in promoting 'universal healthcare'
In his keynote address, Health Secretary Francisco Duque hailed the important role of nutritionist-dietitians as partners towards the realization of the government's health agenda which is to achieve "universal healthcare" for all Filipinos.
"Your profession has become one of our esteemed partners in the DOH in delivering quality health and nutrition services to more than 100 million Filipinos. Together, let us act now to promote healthy diets, reduce malnutrition, and promote well-being of the Filipinos through sustained, sincere efforts," he emphasized.
'Proactive' position
The dynamic analyses by Asian and international speakers from the Academy of Nutrition and Dietetics and the Asian Federation of Dietetic Associations shed light on key topics and emerging trends that are shaping the health and wellness profession.  Various resource personalities were featured during the plenary and parallel sessions.
This year's gathering served as a platform for exchange of knowledge, best practices, and shared advocacies that are aimed at uplifting the overall nutrition and health standards in the country. Moreover, the speakers encouraged fellow RNDs, stakeholders, and the public to shift from reactive to a more proactive approach for better health and nutrition promotion.
Service with a heart
Committed in serving its growing network of professionals, NDAP Foundation is concurrently active in promoting and organizing various activities to serve their members and stakeholders. In recent months, NDAP's efforts include the activation of an official social media page on FB and a website wherein members can interact, discuss, and get the latest reliable updates on the nutrition and dietetics world. The website is currently undergoing update to be more user friendly and accessible not only to RND members but to the general public as well.
Since 1955, NDAP has made collaborative efforts with partners from both private and government entities during crises. The degree of professionalism and commitment of its members, specifically the volunteer RNDs of the NDAP MisOr-CDO Chapter, which was named as Most Outstanding Chapter, were lauded for their excellent service and unwavering commitment during the Marawi siege by helping uplift the nutritional state of the Marawi children in three barangays via a feeding program and nutrition education classes with the Modern Nanays of Mindanao.
In appreciation of their selfless acts, Nieves Serra, President of NDAP Foundation, together with Velasco and Villaraza awarded the meritorious certificates to three dietitian-volunteers Susan Batutay, Christine Sempron and Nadine Angelica Casino.
During the "La Vie di Boheme" Fellowship and Awarding Night, NDAP members Claire Morre Boncavil and Gemma Paras Dimaano were named Most Outstanding Regional Nutritionist-Dietitian and 2017 Nutritionist Dietitian of the Year, consecutively.
Hits: 163