No-Cook Old Orchard Cranberry Juice Cooling Summer Treats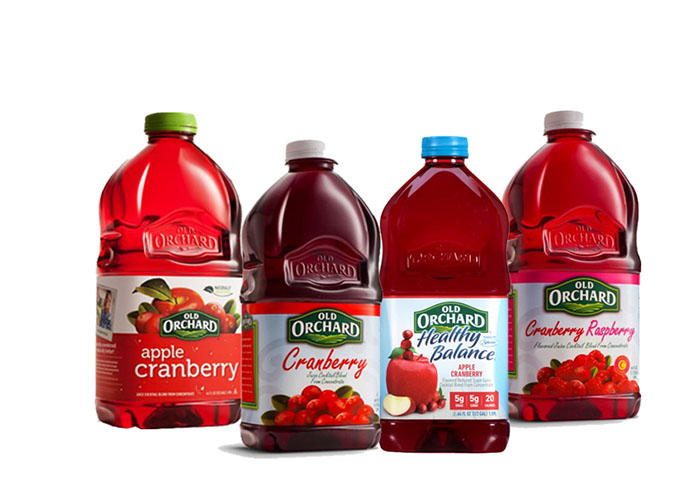 Take advantage of the hot and sweaty days to cool down while having fun! Kids look forward to the summer season because this is the time when they bond and create new memories with parents, siblings, and friends. So why not make a show stopping activity by teaching them how to prepare easy-peasy smoothie and popsicle recipes using Old Orchard Cranberry juices that are rich in Vitamin C and antioxidants. Kids and grown-ups will love making them almost as much as they love eating them!
Classic Red Snowball
Did you get to have red snowballs at school when you were young? Tell your kids about your fondest school memories while you make these summer staple. Of course, we only want the best for our kids so instead of the usual food coloring, we're using the pure and natural goodness of Old Orchard Cranberry Juice in this mix. It's healthier and it doesn't have high sugar content or preservatives. Old Orchard takes the natural flavors and color of cranberry, which assures you that your kids only consume the wholesome, fruity goodness of cranberry juice.
Ingredients:
Serves: 1
Prep time: 5 minutes
1 ½ cups Old Orchard Cranberry Juice
1 fresh calamansi
2 cocktail cherry
red apple slices
1 cup crushed ice
Procedure:
Chill your Old Orchard Cranberry Juice in the fridge.
Put a handful or a cup of crushed ice in a tall glass and be sure to add in the cranberry juice before the ice has the chance to melt.
Quickly squeeze 1 fresh calamansi (use a strainer to filter the seeds) to add a zesty flavor to your drink.
Give your Snowball a little pop and brighten everything up with slices of red apples.
Pop a couple of cocktail cherries onto a cocktail stick and use this to stir.               
Cranberry Raspberry Popsies
Spare your children from sugar overload! Instead of buying the twin popsies at a grocery, make your own from scratch with Old Orchard Cranberry Raspberry Juice. Not only will your kids enjoy making them, they'll also get to add their favorite fruits in it.
Ingredients:
Serves: 8-10
Prep time: 1-2 hours
1 bottle Old Orchard Cranberry Raspberry Juice
fresh mango slices
fresh peach slices
or other fruits you wish to add like cherries
Silicone popsicle molds
Popsicle sticks
Procedure:
Place the bottle of Old Orchard Cranberry Raspberry Juice in the freezer about 1 hour before you make the popsies.
After an hour, the consistency of the juice will be more solid which will allow you to place the fruits evenly.
Drop a few mangoes and apples in the mold and then add in the juice. Repeat the process until you fill the mold.
Add other fruits you wish to have like cherries.
Place the popsicle sticks before you place the molder back in the freezer. It should be ready in 1-2 hours.
Hits: 66