Chocolate and High Tea Afternoons at The Manila Hotel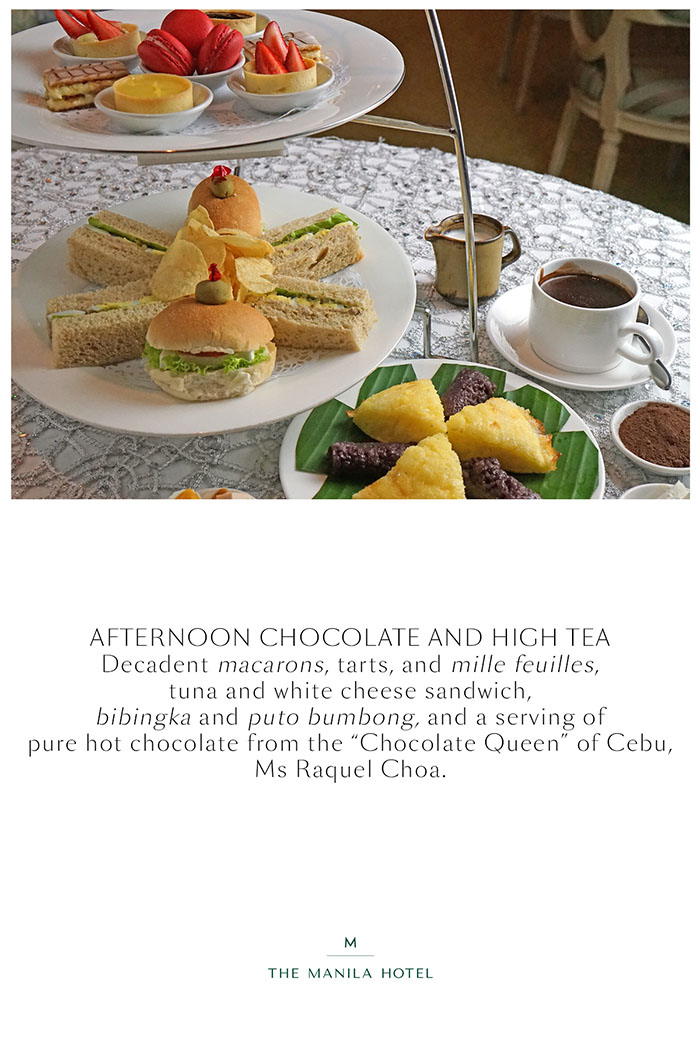 Afternoons in The Manila Hotel will never be the same, again, as the country's historic Grand Dame of Manila, will be offering 'Afternoon Chocolate and High Tea,' at the hotel's grand Lobby Lounge. And, what better way to launch this delightful offering, is none other than, Cebu's famed 'Chocolate Lady,' Ms Raquel Choa.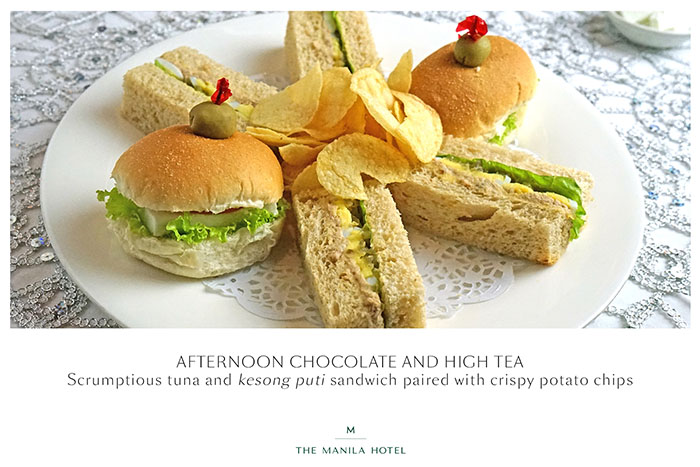 Ms Choa, the provincial lass with humble beginnings in the province of Balamban, Cebu, is a proud ambassador in elevating the status of our very own tablea, once known, as the 'dirty chocolate.' From the mountain to the city, and to other parts of the world, Ms Choa, with pure passion, sincere pride, and heart, has been actively promoting our Philippine-made chocolates in the world stage of food and beverage.
"Sustainability is the core of my personal beliefs and practices in my business and advocacy. And, to be sustainable, I believe that one has to duplicate oneself," Ms Ochoa relates. Her success story began in the kitchen of her grandmother, wherein, as a young girl, she closely observed and later on, apprenticed, under the inspiration and mentorship of her grandmother, the sweet art of tablea-making.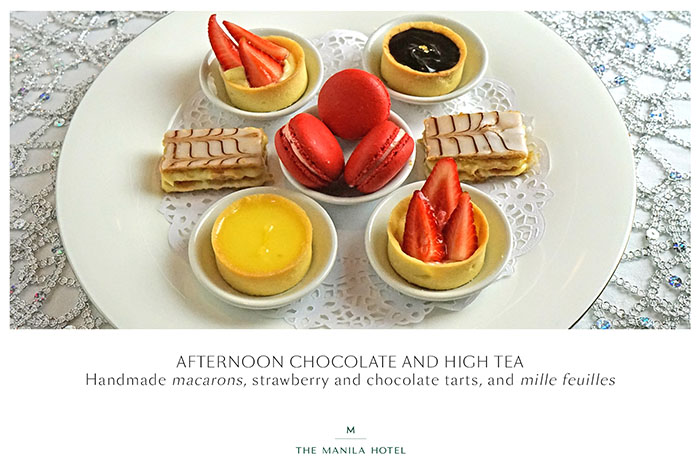 Tea aficionados know that tea and chocolate go well, together. The Manila Hotel's food and beverage team has prepared a delectable menu selection of pastries and chocolates, and Filipino delicacies, to include, soon, Ms Choa's signature artisanal Cacao de Bola, that pair well with its luxury English tea offerings, for a well-spent afternoon, amid The Manila Hotel's sophisticated Old World charm, evoking the true heart and spirit of the Filipino.
Afternoon Chocolate and High Tea at the Lobby Lounge, is offered daily, from 2 p.m. to 6 p.m., at Php800 nett. For enquiries and reservations, call Food and Beverage Restaurant Reservations at 527 0011 extension 1261 to 1264, or email restaurantrsvn@themanilahotel.com.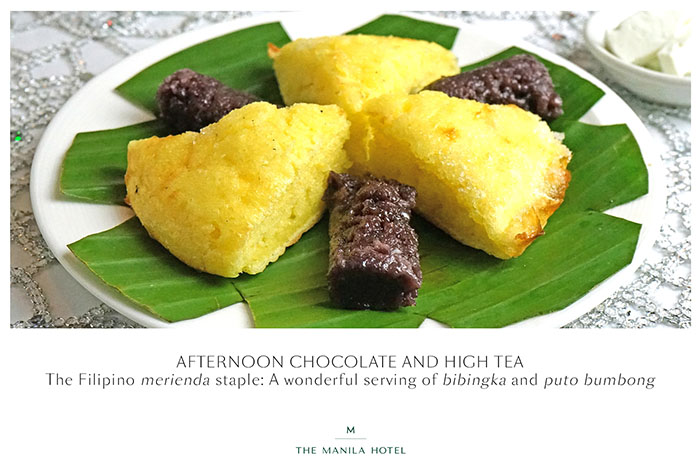 The Manila Hotel, the Grand Dame of Manila, has been serving beautiful memories 105 years and counting. Defined by its history, elegance, and world-class service, The Manila Hotel maintains to be the hotel-of-choice of the most distinguished and discriminating guests, for a truly memorable experience. Visit www.manila-hotel.com.ph, for more hotel information.
Hits: 106