Three Non- Sugrical Summer Skin Care Treatments at Bianca Festejo: Beauty Lounge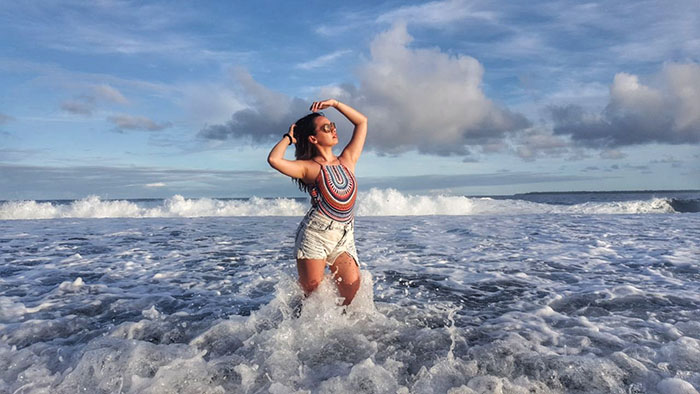 Summer is the season the evokes fun, excitement and lots of activities under the sun. But we know that prepping and protecting our skin is the first step to ensure we got the confidence-boosting appeal.  So whether you're getting ready for a major holiday at the beach or just aiming for a radiant and clear complexion all year long, Bianca Festejo: Beauty Lounge skin care treatments are everything you need to help you achieve that head-to-toe glow with visible results that show.
DIODE HAIR REMOVAL:
It's a dread for most women to go to the beach in their favorite bikinis, worried about unwanted hair, chicken skin, dark, or discolored underarms. After years of shaving, plucking, and waxing, it's time to upgrade and treat yourself with a definitive solution that only a diode hair removal can provide.
This treatment uses laser lights to target the melanin pigment in the hair, which eventually eliminates hair growth. It's safe and non-invasive while perfectly targeting the dark pigment in the hair follicle  while disabling its ability to regrown the hair. The precise procedure also allows keeping the surrounding skin free from burns or irritations that cause skin discoloration.
Faster result and totally painless with procedure that lasts no longer than half an hour—that's the diode laser hair removal treatment promise. The treatment is also proven to permanently remove hair, usually after three to six months with top up treatments depending on the person's hair type.
Diode Laser Hair Removal prices start at PHP 2,500 for the underarm, PHP 3,500 for half arms and PHP 5,500 for full arms per session.
OXYGEN FACIAL:
Dull, dry and lifeless skin? Bring back the lost glory of your face with the nourishing benefits of oxygen facial for only P1,500 per session. A recommended twice or thrice a month treatment that's highly prized for its restorative benefits, this soothing and rejuvenating treatment enhances painlessly the glow of the skin.
The process starts with a gentle exfoliation, cleansing the surface with an added boost of skin- replenishing serum like Vitamin C or collagen.  Not only it brings back the glow, this treatment also removes impurities with the anti-ageing burst of fresh oxygen on the epidermis. Additionally, it gently wards off dirt, dust, and oil that get clogged on the pores, so you can look forward to a more radiant and clearer complexion right after each session.
XLITE WHITENING TREATMENT
We all know that too much sun and  UV exposure is harmful,  especially it's the major cause of discoloration and uneven skin tone. That's why when it comes to improving melasma, sun spots, dark spots, fine lines and wrinkles, this machine is a breakthrough technology to  zero in  these side effects.  Safe, painless, and satisfaction guaranteed for only P5,000 per session, the beams of short pulsed lights targets the areas of the skin and also helps to stimulate the growth of fresh skin cells that ultimately leads to a lighter skin tone.
Bianca Festejo Beauty Lounge is a one-stop hair, skin, and body treatments salon that's centrally located in three Metro Manila branches. Offering a myriad of services marked with quality and affordability, Bianca Festejo's professional permanent make up procedures from eye brows (microblading, ombre, shading), keratin lash lift, and lip tint are also most sought after by its wide range of clients. For more information, visit https://www.permanentmakeupstudio.co/ and www.biancafestejo.com.
Branches:
Petron Square 2nd Floor
C-5 Road Corner Diego Silang Ususan
Taguig 1632 Metro Manila
​02.828.0480 | 0917.832.5631
​Monday – Thursday: 10am – 9pm
Friday – Saturday: 10am – 10pm
Sunday: 10am – 9pm
Congressional Avenue East
C-5 Project 8 Bahay Toro
Quezon City 1107 Metro Manila
​02.616.4339 | 0917.550.5631
​Monday – Thursday: 10AM – 9PM
Friday – Saturday: 10AM – 10 PM
Sunday: 10AM – 9PM
Starmall Las Pinas 2nd Floor
CV Starr Avenue Philam Village Pamplona
Las Pinas 1750 Metro Manila
02.358.4761 | 0917.847.3531
​Monday – Thursday: 10AM – 9PM
Friday – Saturday: 10AM – 10 PM
Sunday: 10AM – 9PM
Hits: 77