Sofitel Philippine Plaza Manila's Ode to the Man of the House Featuring Dad's Favorite Dishes
Sofitel Philippine Plaza Manila honors the Man of the House in a culinary special brought to you by featured artisan showcasing their father's favorite dishes.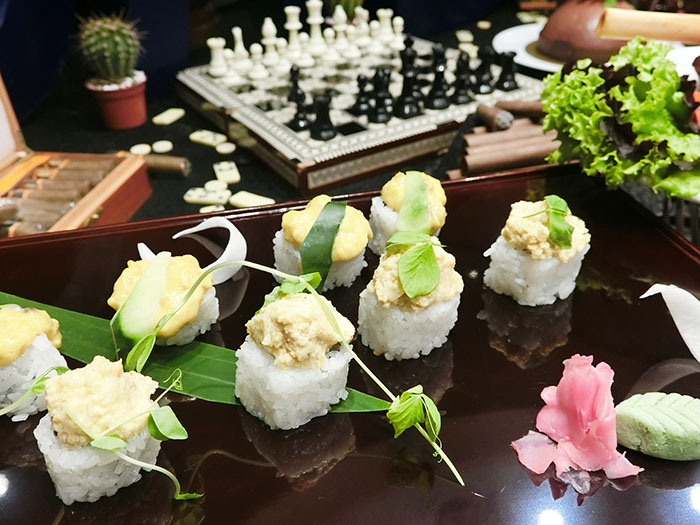 Spiral's Father's Day Weekend Brunch | June 15 – 17, 2018
Treat the Man of the House to dishes they know and love as Spiral's culinary artisans present an enhanced selection featuring their fathers' very own favorite recipes.
Japanese Master Chef Masaaki Ishigawa will be showcasing his dad's beer flavored chicken karaage, which they both enjoy, chased with their favorite beer. The crispy karaage is marinated in salt, pepper, rice wine and soy sauce resulting in a flavorful dish paired with a tall glass of ice-cold beer.
For Thai master artisan, Chef Dennis Macaranas, he will create a flavorful interpretation of Bangkok- style beef tenderloin. Bistek (beef steak) is his father's favorite dish when they drink together. When he became a chef, he recreated the dish with a twist adding 5 aromatic Thai spices for a tangy and flavorful finish.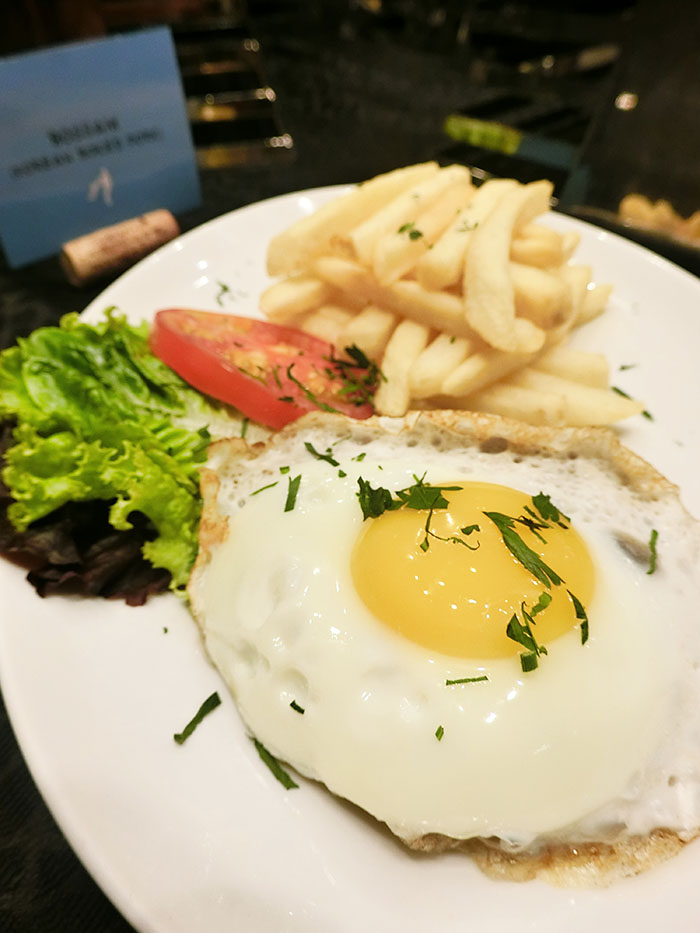 Spiral's Indian Master Chef Halim Ali Khan will showcase his Sikandari Raan or Roast Lamb with flavorful spices and Biryani Rice. The dish is a historical culinary offering that is served especially during Eid al Adha. Chef Halim's father who is similarly a culinary artisan taught him how to cook this slow- cooked lamb leg cooked marinated overnight in 10 to 12 Indian spices. The meat is slow-cooked a day before it is baked in the oven resulting in a beautifully tender lamb dish. The Biryani rice is cooked using the stock from the lamb presenting a flavorful pairing to the Sikandari Raan.
Chinese Master Chef Michael Tai presents his Dragon Ball Lettuce which is a dish perfect for children as it features flavorful seafood balls wrapped in lettuce. He shared that his father would make him eat vegetables when he was a young boy by disguising it with his favorite seafood incorporated in the dish.
French Master Chef Julien Cossé honors his dad with the Steak a Cheval. His dad would spend sleepless nights as he was with the newspaper print industry and he would enjoy the protein-rich steak dish to tie him over to the wee hours of the morning. The creamy richness of the egg presents nutrients and boosts energy and stamina ideal for the demands of working long hours. Chef Julien Cossé showcases the dish with a twist featuring secret spices.
Korean Culinary Artisan Chef Lorvic Gesite will be showcasing the colorful Bossam, a Korean pork dish and ideal companion to Soju. The dish is boiled pork belly enhanced with Korean spices and bean paste.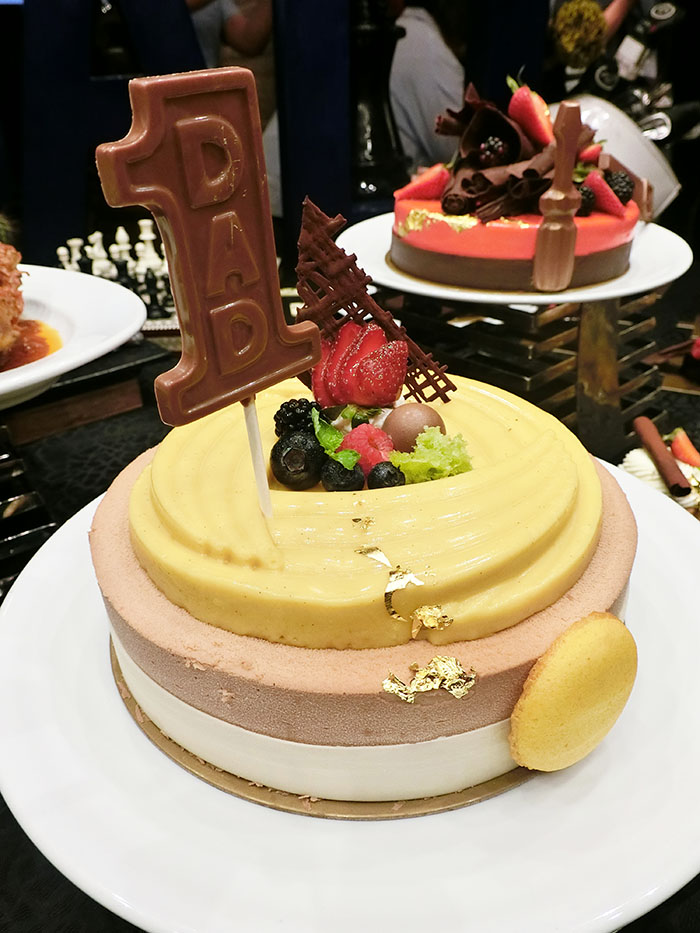 Filipino Master Chef Bryan Ortigosa will be presenting Sinuglaw – a version of Ceviche with a twist. As a child, Chef Bryan's father used to take him to the wet market where they would buy fish and enjoy it one part grilled and one part fresh and enjoyed like sushi. The combination of the two is commonly known as Sinuglaw from the words Sinugba (grilled) and Kinilaw (eaten raw).
Pastry artisan Chef Rolando Macatangay shares the same sweet tooth as father and will be showcasing the decadent Chocolate Mudslide Cake infused with Bourbon.
Celebrating Dads will receive a special gift from Uniqlo and the best-dressed fathers will receive a special prize from Peter Thomas Roth, Jack Nicklaus, Champion and Savile Row on Father's Day Brunch, 17th of June 2018. One of Spiral's dining fathers may also get a chance to win an American Tourister luggage and vouchers for a weekend drive with the MINI One or MINI Countryman.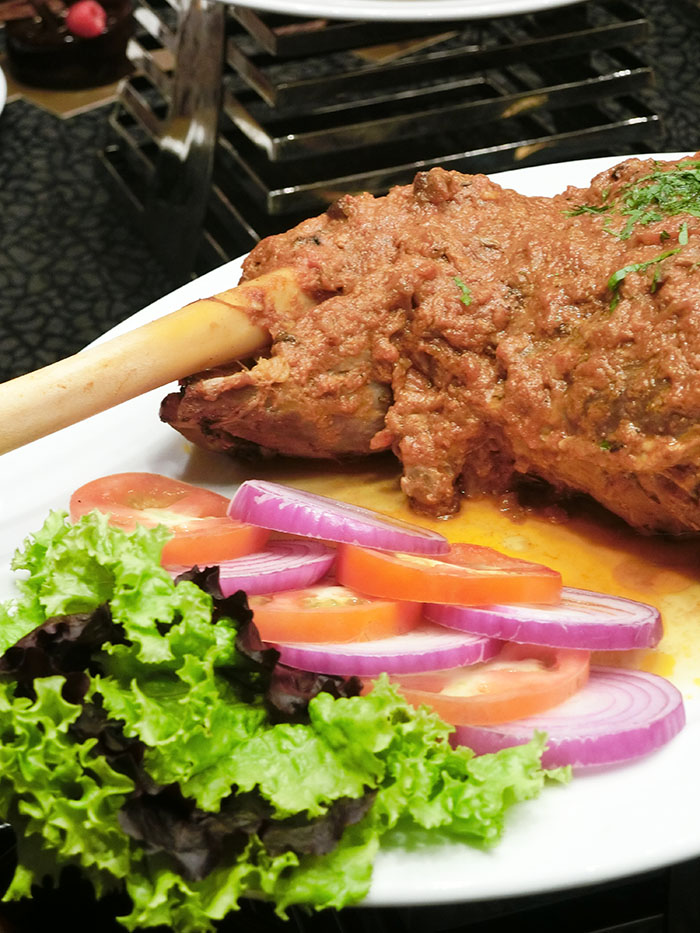 Spiral's Father's Day Specials are available at the following rates:
June 15, 2018 – lunch at Php2,750 per person and dinner at Php3,550 per person
June 16, 2018 – lunch at Php3,450 per person and dinner at Php3,550 per person
June 17, 2018 – lunch at Php4,655 per person and dinner at Php3,550 per person All rates are inclusive of applicable government taxes and service charge.
For inquiries and reservations, please call +63 2 832 6988 or email H6308-FB12@sofitel.com.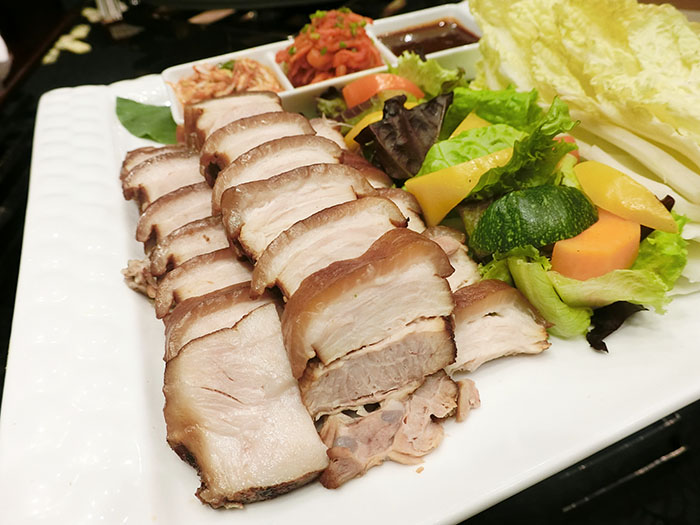 FATHER'S DAY BREWS AND BARBECUE AT SUNSET BAR
Enjoy a wide selection of grilled specialties and free-flowing beer, wine and cocktails with live musical entertainment. Set amidst Sunset Bar's  magnifique  verdant  landscapes, Brews  and  Barbecue  is available on the 15th and 16th of June 2018 at Php2,540 per person. Rates are exclusive of applicable government taxes and service charge.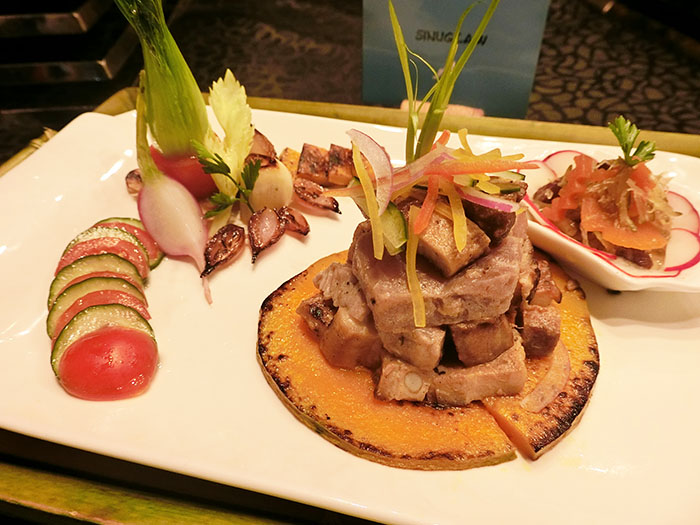 FATHER'S DAY STEAKS SAMPLER AT LE BAR
Le Bar presents a mouthwatering culinary special for the Man of the House's hearty appetite this Father's Day. Featuring premium cuts of rib eye, tenderloin and sirloin paired with Dad's choice of sauce and sides, show dad he's number one in a cozy family gathering brought to you by Le Bar.
Rate is set at Php2,500 per platter, inclusive of applicable government taxes and service charge.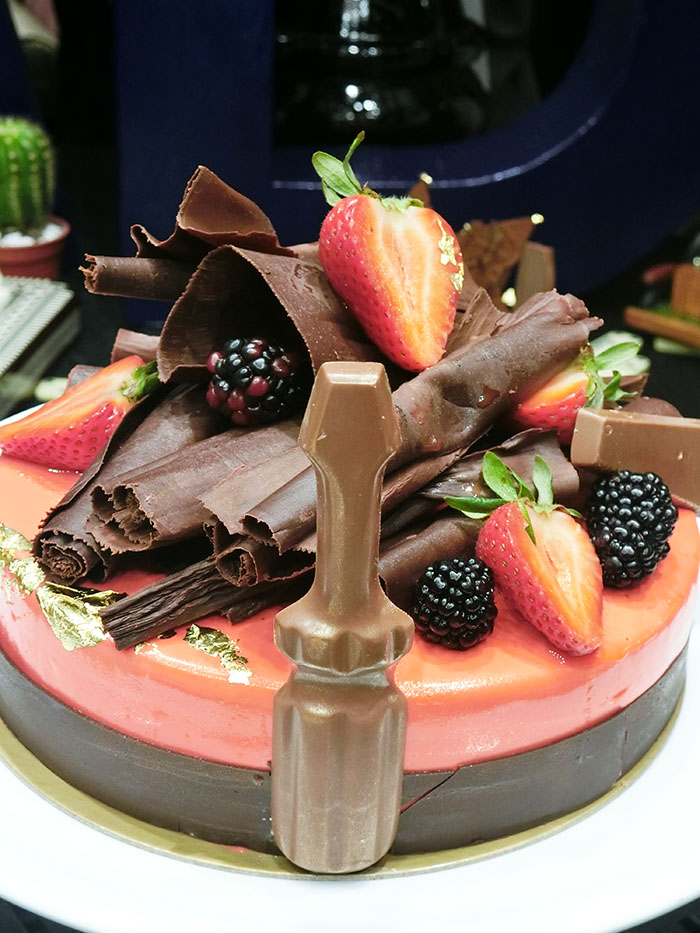 FATHER'S DAY SPECIAL BY LE SPA June 1 – 30, 2018
Spoil dad with an indulgent spa experience featuring a relaxing massage and foot reflexology treatment. Give him the pampering he deserves with Le Spa's Father's Day Special package including the Sports Recovery Massage, Foot Reflex, Express Manicure and Pedicure and Cookies with Coffee or Tea. Package rate is set at Php4,000 (valued at Php6,200). Price includes applicable government taxes and service charge. For inquiries and reservations, please call +63 (02) 551 5555 loc. 1588 or email H6308- TH5@sofitel.com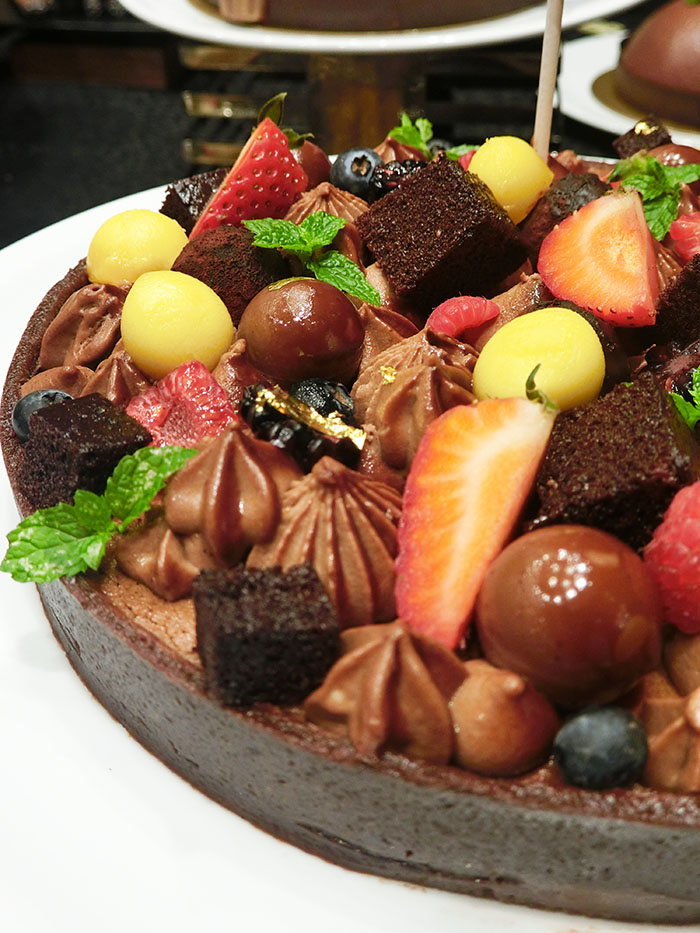 FATHER'S DAY GIFT FROM VIETURA AESTHETIC LIFESTYLE June 4 – 17, 2018
Dads are in for a treat as Vietura offers a free session of Oxygen Infusion Facial for fathers on their special day. Oxygen Infusion Facial is a revitalizing treatment that makes skin firmer and brighter using minerals, vitamins and bursts of pure oxygen available at Php7,000 per session inclusive of applicable government taxes and service charge.
Book an appointment at Vietura at +63 (02) 551 5555 local 5000 to avail of this promo.
Hits: 90