TOBLERONE FRIENDSHIP DAY Be Thoughtful and Imaginative this Friendship Day with Toblerone!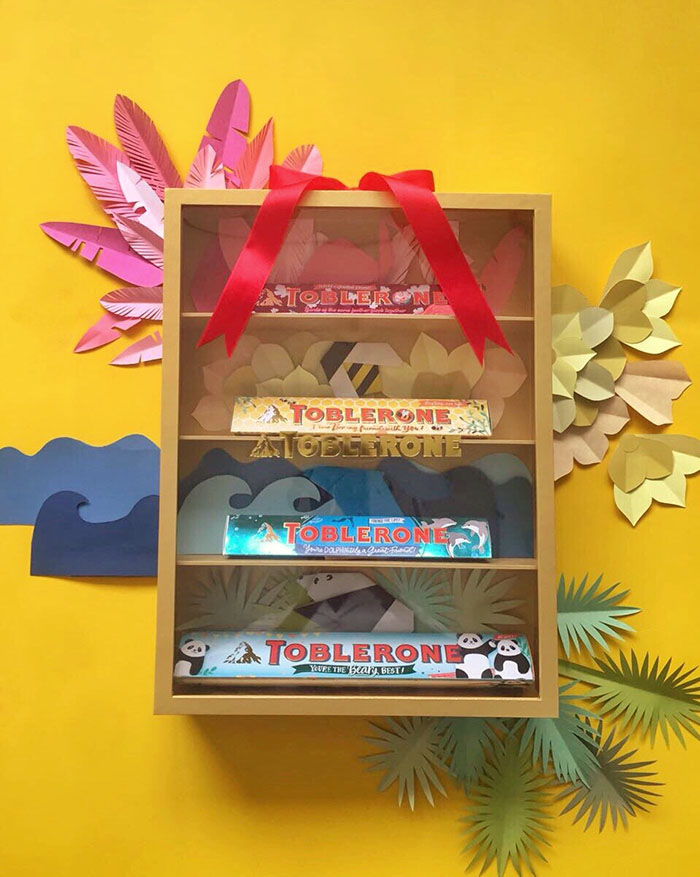 Major trips abroad, listening to tales of heartbreak, sharing the weirdest of memes, being the first to like on Instagram—we all express our friendship in the most colorful, personal ways. Whether you're twin souls, besties, #squadgoals or frenemies, friends are the family you choose. Spoil them silly and celebrate #FriendshipDay on July 30 with a personalized Toblerone pack! Be more imaginative this #FriendshipDay, and give them a thoughtful gift to show how much you love them!
Toblerone continues its special series of limited edition packs made specifically for the most memorable occasions. This #FriendshipDay on July 15, Toblerone will release four (4) personalized packs expressing the most thoughtful sentiments we've always wanted our friends to know. Designed by Filipina illustrator and calligraphist Louise Anne Dimagmaliw, this season's Toblerone packs use colourful animal-themed illustrations to depict thoughtful statements about friendship. How does a cute pair of bees with the sentence, "I love BEE-ing friends with you" sound, or a trio of pandas exclaiming "You're the BEARy best!" Our diverse group of friends brings warmth and wonder into our lives, and you're bound to find a Friendship Day Toblerone pack that perfectly matches your friends' personalities and the message you've always wanted to tell them. On top of this, you have the chance to personalize your gift by designing or writing messages on the blank side of the pack!
On July 28, Toblerone will choose up to 1,000 lucky winners to receive their own #FriendshipDay packs to thoughtfully design and give away to their friends. All they have to do is upload a barkada photo with their group's name on it (they can decorate the photo as they choose), post it on social media (Facebook and Instagram), include the hashtag #FriendshipDay and tag @tobleroneph. Winners will be contacted via direct message.  This promo runs for a limited time, from July 15 to 22, 2018 nationwide.
Haven't celebrated #FriendshipDay before? Start the friendly gifting occasion this year with limited edition Toblerone Friendship Day Packs! Head to your nearest supermarket and pick Toblerone Friendship Packs that best suit your friends and celebrate this special day with them!
Use the hashtags #FriendshipDay on your social media accounts. The first 1,000 participants to show their social media posts with these hashtags in each of the participating stores nationwide can claim up to five (5) FREE Limited Edition Friendship Day packs for their friends! The Limited Edition Toblerone Friendship Day packs will be available starting July 1, 2018 at your leading supermarkets nationwide.
Disclaimer: There will be up to 1,000 winners (up to 5 bars per person) at selected Robinson's supermarket stores.         See Facebook page for details: (www.facebook.com/tobleronepilipinas)
Hits: 33