"Thai Culinary Delights 2018" in Manila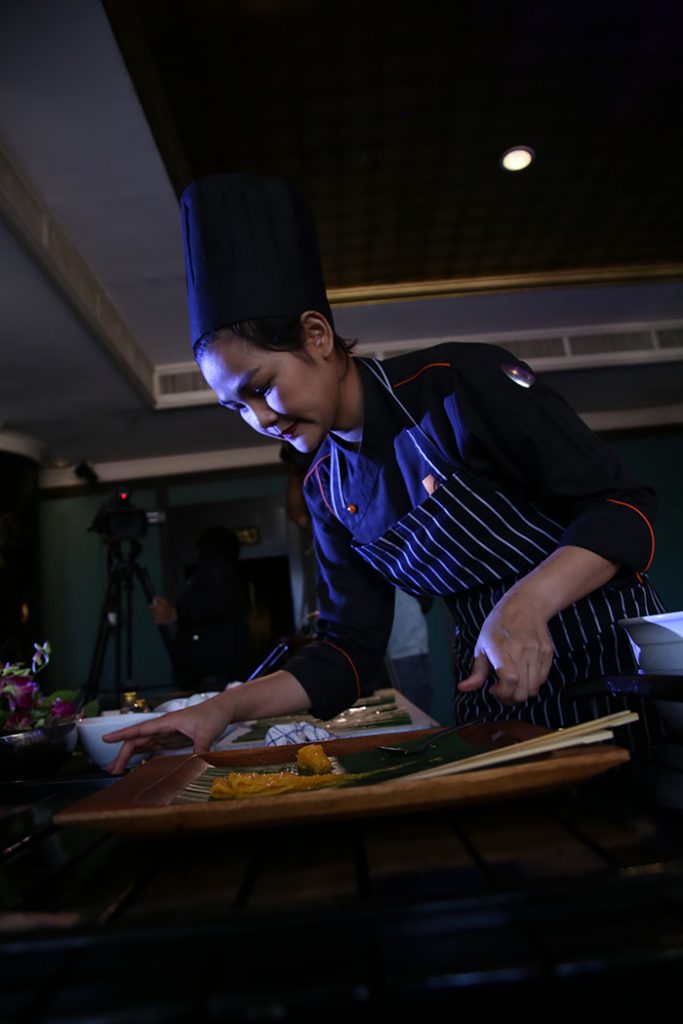 The Royal Thai Embassy in Manila in collaboration with Tourism Authority of Thailand (TAT), the Philippine – Thai Cultural Organization (PTCO), Thai Airways International, and Dusit Thani Manila organized "Thai Culinary Delights 2018" – Thai Cooking Demonstration/Thai Food Festival at Dusit Thani Manila on 29 and 30 June 2018.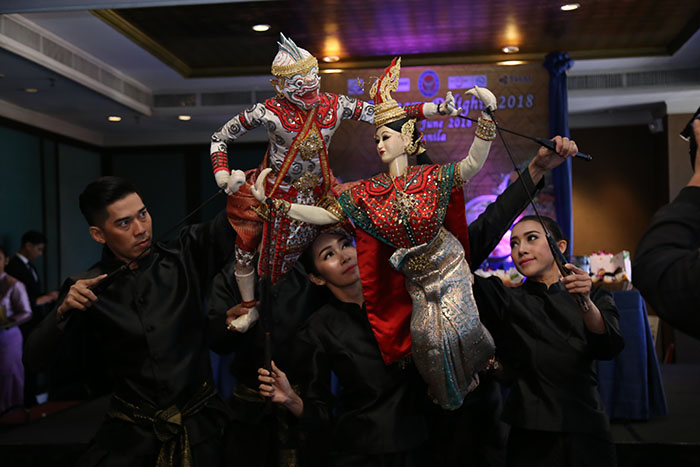 "Thai Culinary Delights 2018" organized for the second year after the great success of "Thai Culinary Delights 2017". The Embassy has organizing series of Thai cooking demonstration and food festival, which were attended by the Philippines' dignitaries, member of diplomatic and consular corps, representatives from political and leading business sectors and media, as well as educational institutes in the Philippines.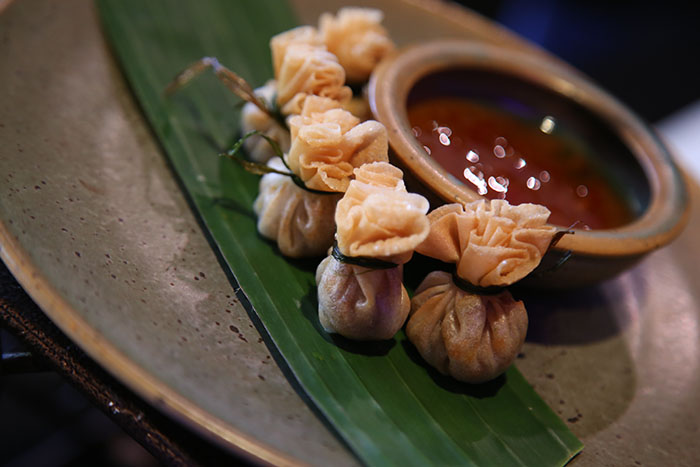 The said project is held in line with the Royal Thai Government policy and the Embassy's mission to promote "Thai Kitchen to the World" or the "borderless Thai cuisine". In response to the growing popularity of Thai culinary in the Philippines, the variety of products from Doi Kam Food Products under the Royal Initiative were therefore presented during the event.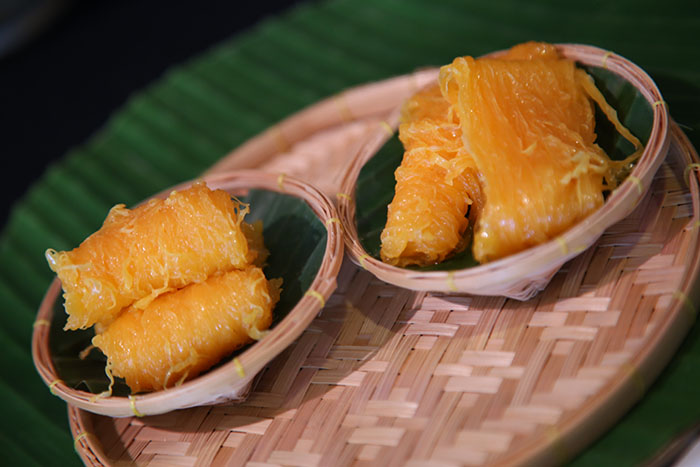 This year, the Embassy invited two culinary lecturers, Ms. Panjama Praphapantasak and Ms. Yanat Maartloe, from Suan Dusit International Culinary School of Suan Dusit University, the most prestigious culinary school of Thailand, to share their cooking skill and talent, and richness of Thai cuisine in the Philippines, with Thai resident Chef "Watcharaporn Yongbanthom" or Chef Ja of "Benjarong" Restaurant of Dusit Thani Manila. The event supports the endeavor of the Embassy to promote popularity of Thai Food and products, as well as quality and authentic taste of Thai Food for our Filipino friends and friends of Thailand who reside in the Philippines.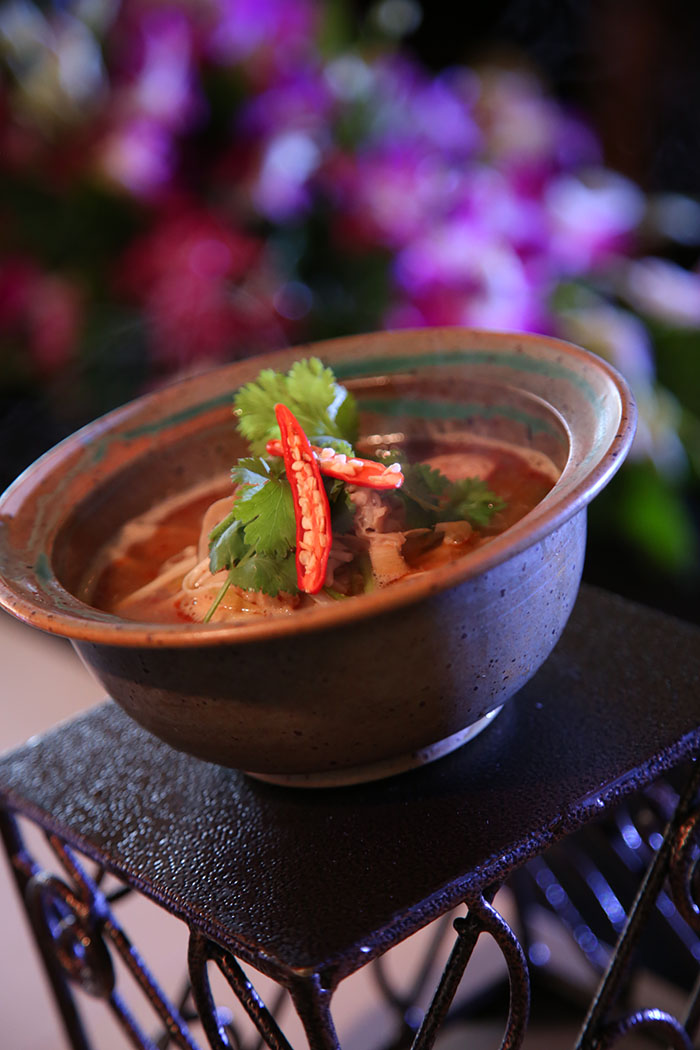 The Thai menu demonstrated in the "Thai Culinary Delights 2018" include Thai Vermicelli with Green Curry, Tom Yum Kung, Golden Bag, Thai Steamed Rice-Skin dumpling (Khanom Pak Mor), Thai Mung Bean Paste (Med Khanoon), Golden Egg Yolk Thread (Fois de Ovos) and Fruit Shaped Mung Beans in Jelly (Look Choup).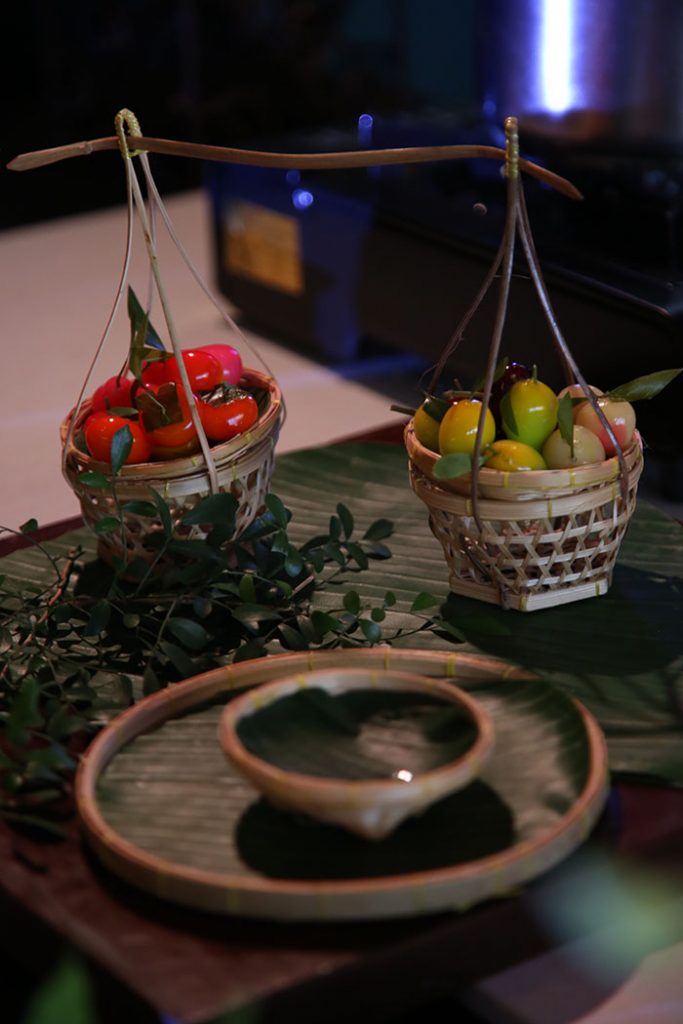 Apart from cooking demonstration, the participants had chances to try cooking workshop as well as experience Thai arts through Traditional Thai Puppet performance or "Hun Lakorn Lek", "Baai Sri" (traditional banana leaf crafts) workshop, and Flower Lapel pin making workshop sponsored by Tourism Authority of Thailand. While the luckiest guest also won a raffle prize Manila-Bangkok Roundtrip air ticket from Thai Airways International.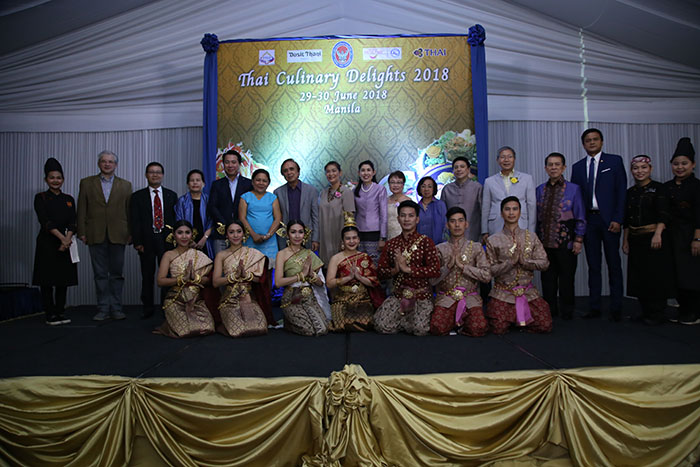 The Cooking demonstration event on 29 June 2018 were attended by 50 representatives from media and travel agents, while the cooking demonstration and reception on 30 June 2018 attracted over 150 representatives from Philippine dignitaries, diplomatic corps, political and business sectors and media.
Hits: 69