Take a break from breakouts!!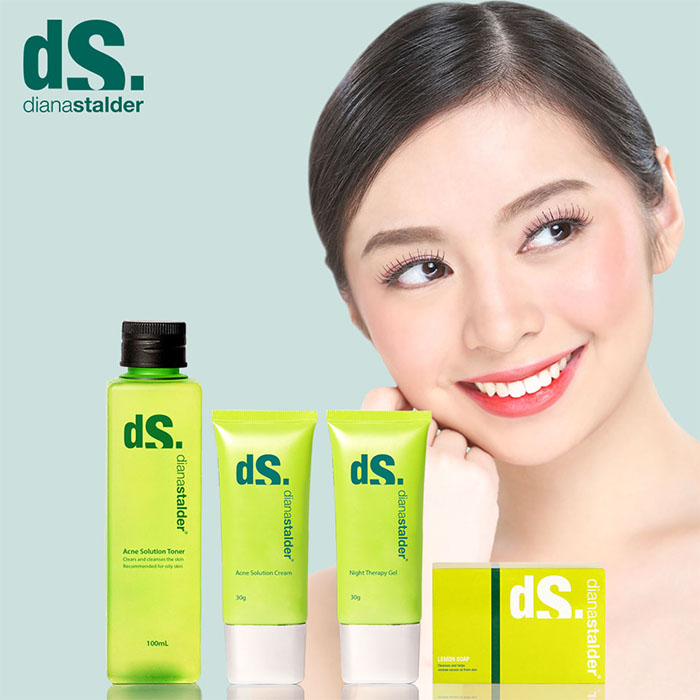 Acne, also known as acne vulgaris, occurs when hair follicles are clogged with dead skin cells and oil from the skin. It is characterized by blackheads or whiteheads, pimples, oily skin, and possible scarring. It primarily affects areas of the skin with a relatively high number of oil glands, including the face, upper part of the chest, and back. Acne breakouts can plague you throughout your teens and 20s; It may haunt you still at your 30s. Some may be pimple free but had pimples at 30s, that is adult acne and yes, acne is not only for teens.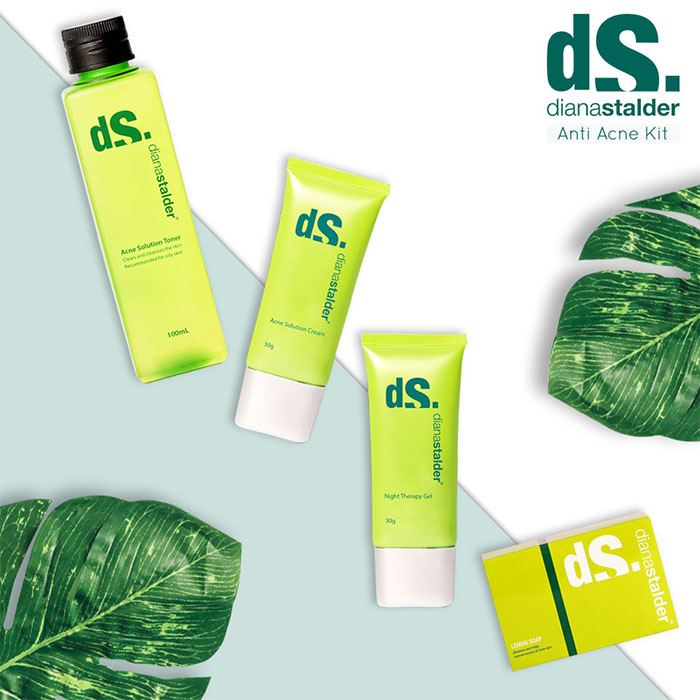 Adult acne are commonly caused by hormonal change, stress, heredity, sensitive skin and diet.
Hormones. Any change in your hormone level can cause acne breakout. Male hormones in both men and women tend to increase during puberty, pregnancy and menopause, causing the oil glands to enlarge and produce more oil.
Stress. Experts say stress can lead to acne by signaling the release of cortisol, a hormone that helps produce more pore-clogging oil.
Hereditary. Unfortunately, some of us are simply predisposed to have acne.
Sensitive skin. Products that are too heavy for your skin can easily block the pores and cause acne breakout.
Diet. While unhealthy diet certainly doesn't help acne, avoid acne-causing food and drink plenty of water.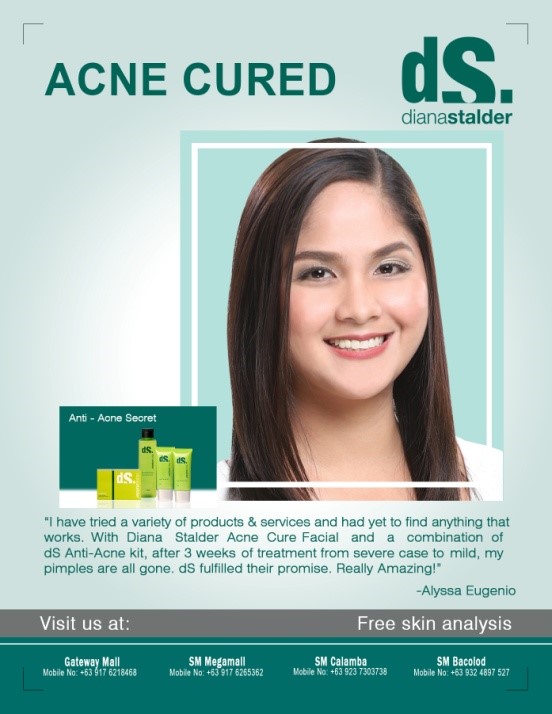 While you think it is easy to get rid of the zits, it is not. With thorough research and development and clinical studies, Diana Stalder came out with products to help you achieve a clean and clear skin.
Here's Diana Stalder Anti-acne Kit- a complete regimen that is specifically designed for acne-prone skin. It has natural antibacterial agent that heals and dries up pimples fast. It consists of the following products: Lemon Soap, Acne Solution Toner, Acne Solution Cream, and Night Therapy Gel.
Take a break from breakouts! With Diana Stalder products, services and team of aesthetic specialists, get in some relaxation while improving the condition of your skin at the same time.
Tip: Drinking green tea for acne can reduce inflammation, which is directly correlated to the clear skin process and plays a role in the frequency and severity of acne breakouts. Green tea can relieve acne symptoms; It is filled with antioxidants that fight free radicals and heals damaged skin. dS Cafe now offers Lick Iced Tea! It is the only full-bodied tea drink that maximizes the flavors of green and black tea.. Green and Black Tea are naturally bitter in taste. So, to satisfy most people, Lick makes use of cane sugar, a better alternative to the usual table sugar complemented with Stevia Plant Extract. What the plant does is heighten the sweetness of the cane while making sure the calorie intake remains low. Each bottle only has 130 calories in it, so you can drink it anytime without any guilt!.
To learn more of Diana Stalder's products and services, visit the official website at www.dianastalder.com and follow us on our social media accounts; Facebook: https://www.facebook.com/dianastalderbydermaline, Twitter: @Diana_stalder and Instagram: @dianastalder. You may also visit the following Diana Stalder branches near you.
Gateway Mall, Basement 2, Araneta Center Cubao
(02)351.0299 | +63 917 6218468
SM Megamall, 5/F Bldg A, Mandaluyong City
(02)984.8188 | +63 917 6265362
SM Calamba, 3/F, Calamba Laguna
(049)306.0602 | +63 917 6276523
SM Bacolod, 3/F North Wing, Bacolod City
(034)431.4376 | +63 929 553 8478
Hits: 67