Barangay Home COOK Pa More 2018: 2nd Wave in Marikina City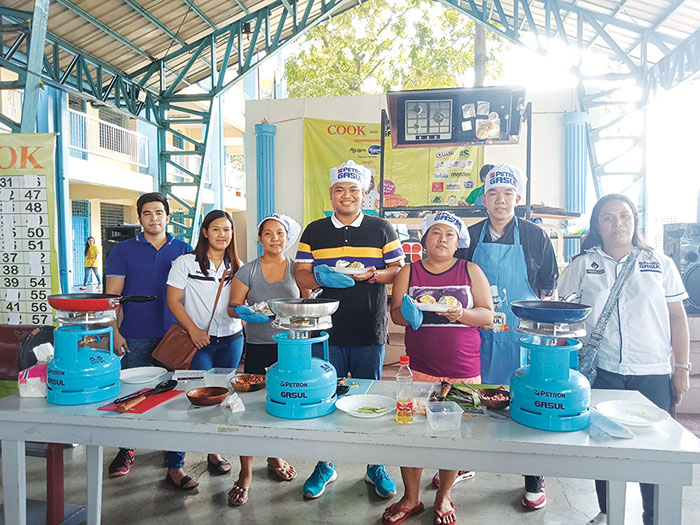 A second run of COOK Magazine's barangay event was held last June 25 at Marikina City. The yet another successful event lasted a whole day filled with fun and learning, with activities that include informative talks, cooking demos, product promos, games, and raffle draws.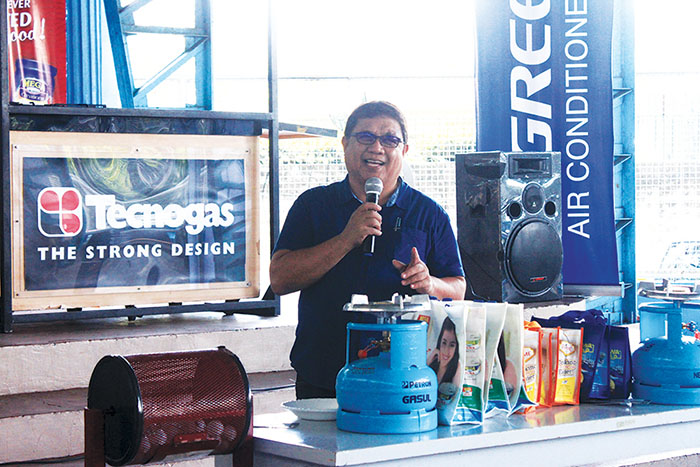 The barangay chairman welcomed the audience and COOK Magazine staff with a happy and grateful demeanor—considering the event as an opportunity for the citizens to learn new things and enjoy themselves, especially the mommies who are always at home. This was followed by Senior Technical Engineer of Petron Gasul Mr. Rayman Gemarino, who kickstarted the program with a talk about Petron Gasul's attributes, and discussed home safety tips on proper ways of using and handling the LPG tanks. Petron Gasul's LPGs are known for its Sakto, Sulit at Safe features. Check if your Petron Gasul LPG has a laser printed safety seal.
Chef Pepe Espineda prepared delicious and easy-to-do recipes using Mega Prime Quality Products and gave various cooking tips, pointers on food safety, and food handling lessons that the crowd could take home. His recipes included Sardines Sarciado Feat: Mega Sardines in Tomato Sauce with Chili Added Extra Hot, Mega Tuna Spanish Style Beans Stir Fry Feat: Mega Tuna Flakes in Spanish Style, and Mega Prime Chicken and Mushroom Sotanghon Soup Feat: Mega Prime Pieces & Stems Mushrooms and Vermicelli.
Skin care experts from Diana Stalder led a thrilling game of Bato-Bato-Pick with a twist (the players had to do it facing each other's back). The winner was not the only who went home feeling like a champion—those who participated were not left emptyhanded as everybody took home beauty products from the Diana Stalder and Dermablend line.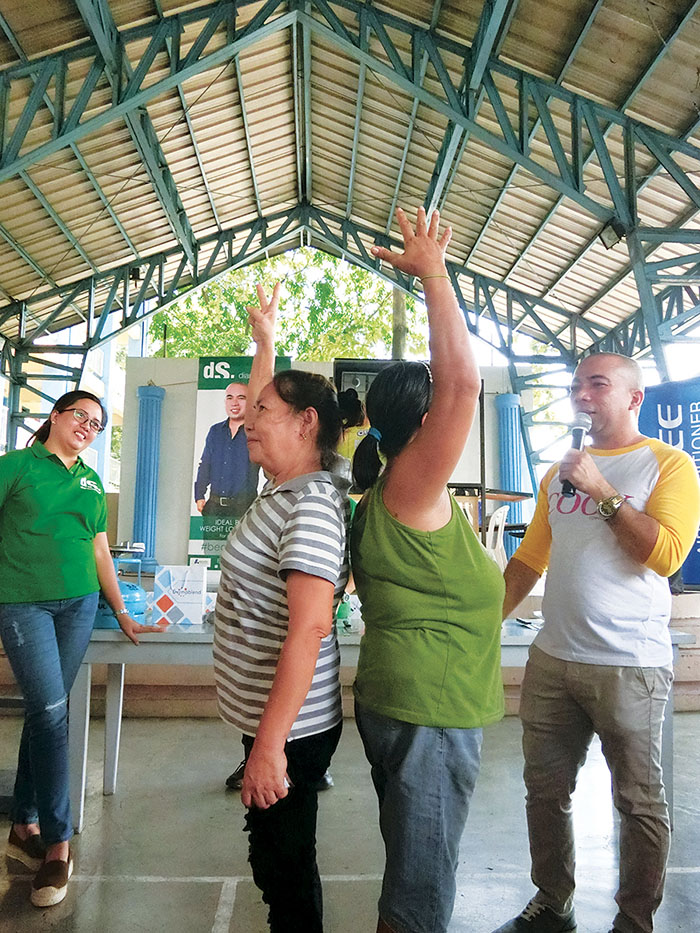 Marketing representatives from Rhodesian Sales Corp.—the company that specializes in making natural remedies for daily life such as Oilganics, Guyasteen, and Tai Chi among others—talked about their line of products, and educated the audience about the benefits of using natural products compared to chemical-based ones. Oilganics, the only head lice shampoo that is natural and herbal-based, is effective and safe to use even on a daily basis, especially for children who are most affected by lice. Guyasteen—with choices of coffee, tea, and food supplement capsule—features a potent combination of Guyabano and Mangosteen, which has nutrients that help in treating skin conditions, diabetes, cholesterol and other ailments while boosting your energy for a stronger and healthier body. Tai Chi is Rhodesian's line that specializes in pain-relievers and anti-inflammatory liniments, plasters, and rubs; and is very safe and effective due to its virgin coconut oil component, a natural substitute to mineral oils.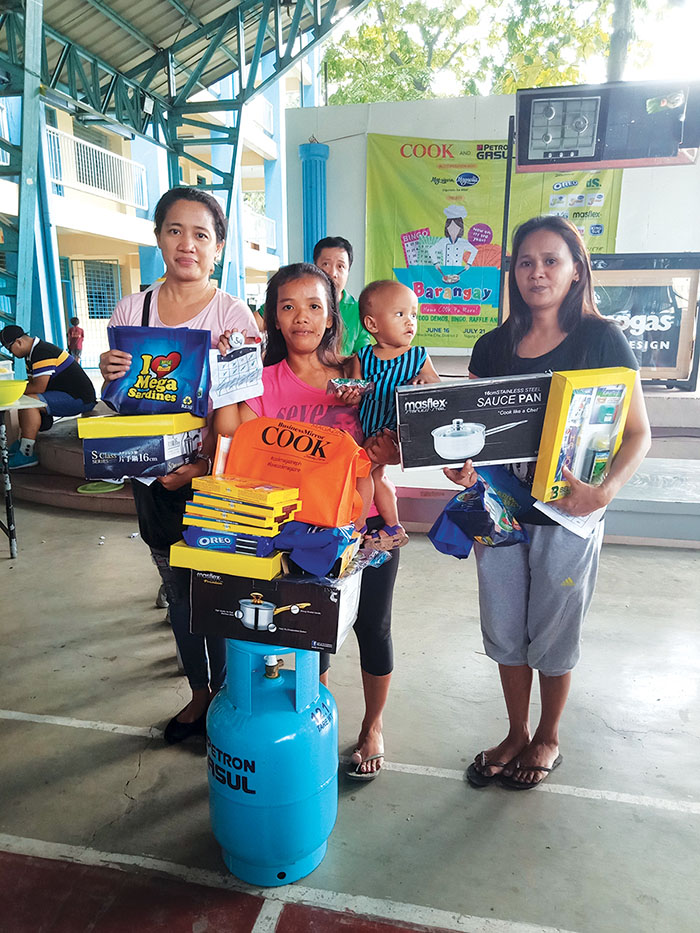 The cooking demos continued with Chef Greggie Mercado of Aging's Food Delight, who demonstrated his recipe for Bibingka Pancake. He also made his own version of the classic Mexican dish—burrito. He made a Chicken Tocilog Burrito using King Sue's Chicken Tocino, which later on was recreated by three lucky members of the audience.
In between the talks and demos were raffle draws with prizes from Mega Global Corporation, King Sue, Magnolia 3-Way Chicken, Masflex, Petron Gasul, Oreo, belVita, and Aging's Food Delight. Rhodesian Sales Corp., also offered free back massage in their booth all throughout the day. A game of COOK Bingo "blackout" was the most-awaited closing activity, which hailed three lucky winners, two of which were runners-up, and one a grand slam winner who won amazing prizes from the sponsors.
All of these were made possible by COOK Magazine's co-presentor Petron Gasul, in cooperation with Magnolia, and sponsors: Mega Global Corporation, Athena, Fujidenzo, Diana Stalder, Rhodesian Sales Corp., Magnolia 3-Way Chicken, King Sue, Gree, Oraherb, Maxi Atletika, Masflex, Robinsons Supermarket, belVita, Oreo, Aging's Food Delight. Special thanks also go to the media partners: BusinessMirror, Philippines Graphic, Pilipino Mirror, 97.9 Home Radio, and DWIZ Manila.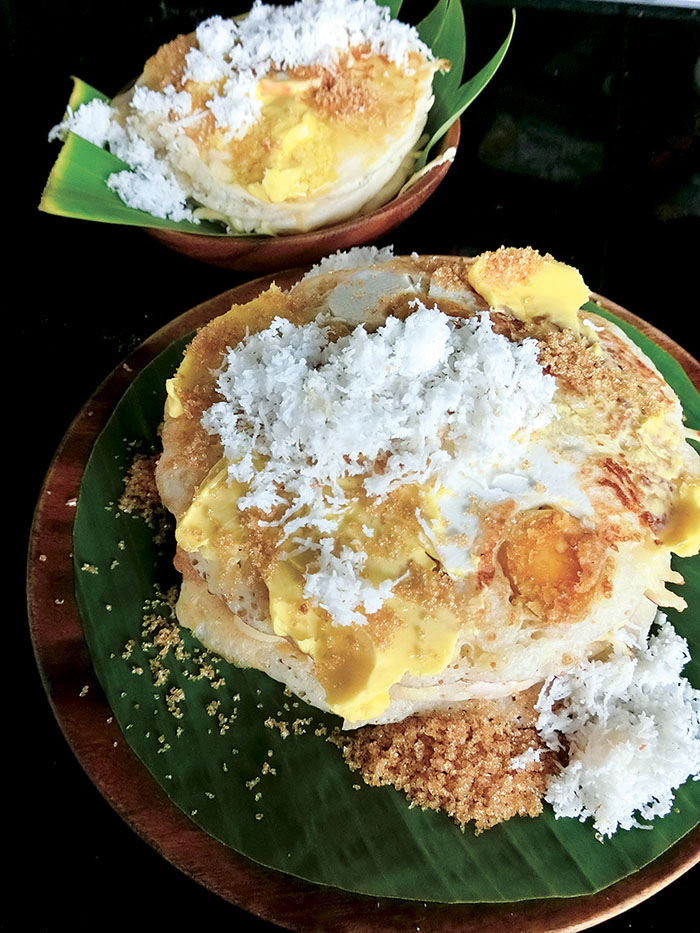 Bibingka Pancake by Chef Greggie Mercado
Ingredients:
1 2/3 cups all-purpose flour
1/3 cup cornstarch
2 tbsp baking powder
2 tbsp sugar
1/2 tsp salt
2 pcs whole eggs
1 1/2 cup room temp coconut milk
1 tbsp vinegar
1/4 cup melted butter
sliced salted egg
grated cheese
fresh grated coconut
muscovado sugar
Procedure:
Prepare all of the ingredients.
Mix all of the dry ingredients—make a hole in the center and add the wet ingredients. Mix well.
Use non-stick pan to make the bibingka pancakes. Set the heat to medium only.
Pour the batter use a measuring cup to assure the sizes are equal when cooked. When you see some bubbles, add the cheese and salted egg, then flip it to cook the other side.
Stack at least two, sprinkle some grated coconuts, add some muscovado sugar, then scoop some butter on top. You may add more salted egg and cheese for garnish.
Best served when hot. Enjoy!
Hits: 164