Reigniting the Joys of Travel for the Philippines with Megaworld Hotels and Resorts
Rediscover travel, rediscover the Philippines! Megaworld Hotels and Resorts (MHR), the country's largest 100% homegrown hospitality chain makes the comeback of leisure and business trips for both local and international travelers even more heartfelt and exciting in partnership with the Department of Tourism UK through its MEGA European Familiarization Tour 2022 held at Savoy Hotel Manila in Newport City Pasay.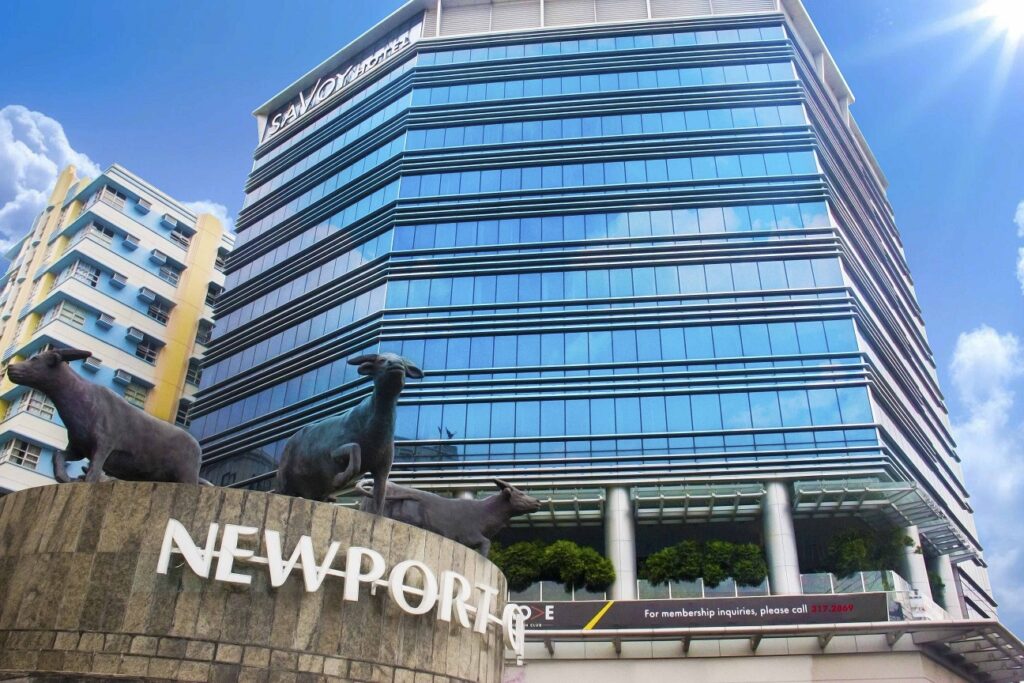 SHOWCASING FILIPINO HOSPITALITY 
Carrying the pride for quintessential Filipino Hospitality, the event showcased what makes any trip always more fun in the Philippines. "Allowing our partners to rediscover our nation in the new normal and all that it has to offer will work wonders for larger traveling groups to keep us part of their itinerary" suggests Ermac.
Moving further into the event, everyone was led to the poolside via a parade of drumbeaters marking the end of the B2B event while setting the vibe for a festive pool party. Without fail, Dinagyang Festival Street Dancers from the City of Love, Iloilo, surprised everyone with a rhythmic presentation that totally livened up everyone's mood and energy. Diane Querrer, TV Host, News Anchor and former beauty queen smoothly maneuvered the proceedings of the entire event.  Querrer then called to the stage Ms. Cleofe Albiso, Managing Director of Megaworld Hotels and Resorts, to officially welcome everyone. Words of welcome were also shared by Mr. Glen Augustin, Department of Tourism Chief for Market Development. A toast was also raised by Nerissa Del Fierro-Juan, Head of Europe Division International Promotions Department in the hopes of a more progressive future for the entire industry and the country in general.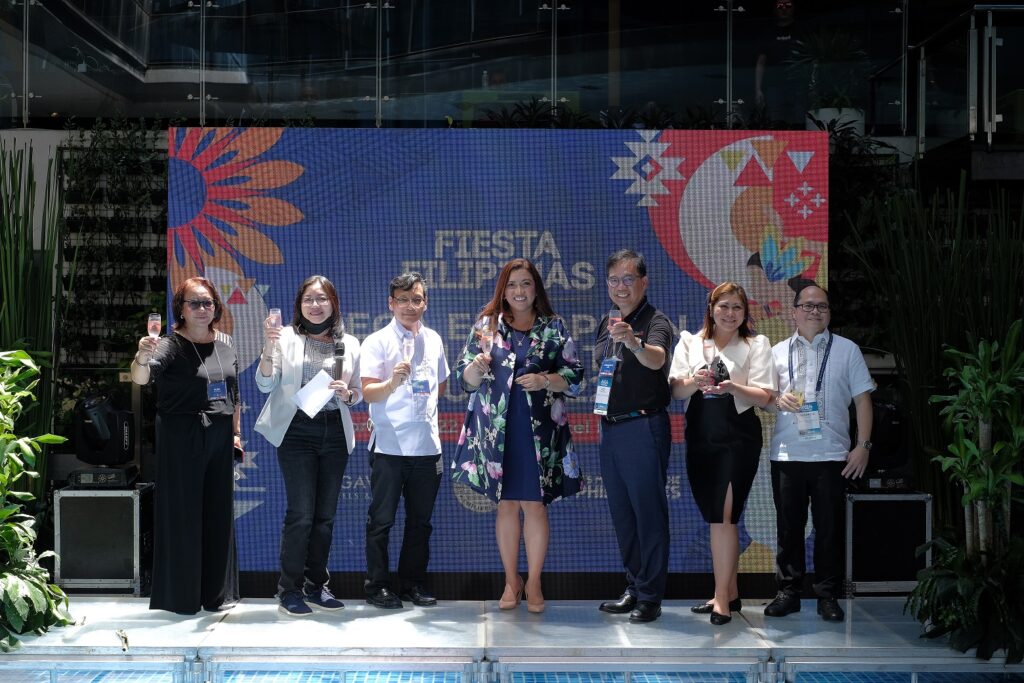 What makes a noon time party even more memorable, you ask? Turn it to an iconic Fiesta Filipinas where good food, amazing entertainment, and awesome stories come into play in one perfect venue. To keep things flowing and everyone mingling, heavy cocktails was the way to go. Filling and flavorful local options could not be missed much like the 360° grazing table that displayed artisan cheese and local charcuterie, dried fruits, whole salmon tinapa, and even a market style local fruit stand featuring endemic produce from around the Philippines. Guests also fell in love with decadent champorado cakes and Bulacan's best chicharron brittle, macapuno balls, and the must try espasol pralines. The spread also included a carving station that paid tribute to the country's rich seafood offers like tuna sashimi and Aklan's oyster shacklings that were best paired with sinamak vinegar, sago small, guso seaweeds, pomelo, and pako. The Lechon Batangas was also a crowd getter especially when dipped in bringhe, pinakurat vinegar,or coffee sauce. Of course, just like a true fiesta, Lechon Baka or US Prime Rib served with mangosteen jam made it all a cultural gustatory delight that everyone enjoyed.
Complimentary to every bite was ambient beats brought only by DJ Ace Ramos that created the perfect pace for a lively noontime soiree. Bringing it to a higher level was no less than award-winning show violinist Jake Juleous Gacang that left everyone drop-jawed by his epic performance.
Rekindle the joys of traveling with no less than the biggest homegrown hotel chain operator in the Philippines, Megaworld Hotels and Resorts. For more information about its properties simply visit www.megaworldhotels.com or connect with them through any of its hotels' official social media pages.  
Hits: 526