Shakey's on Wheels at Enchanted Kingdom!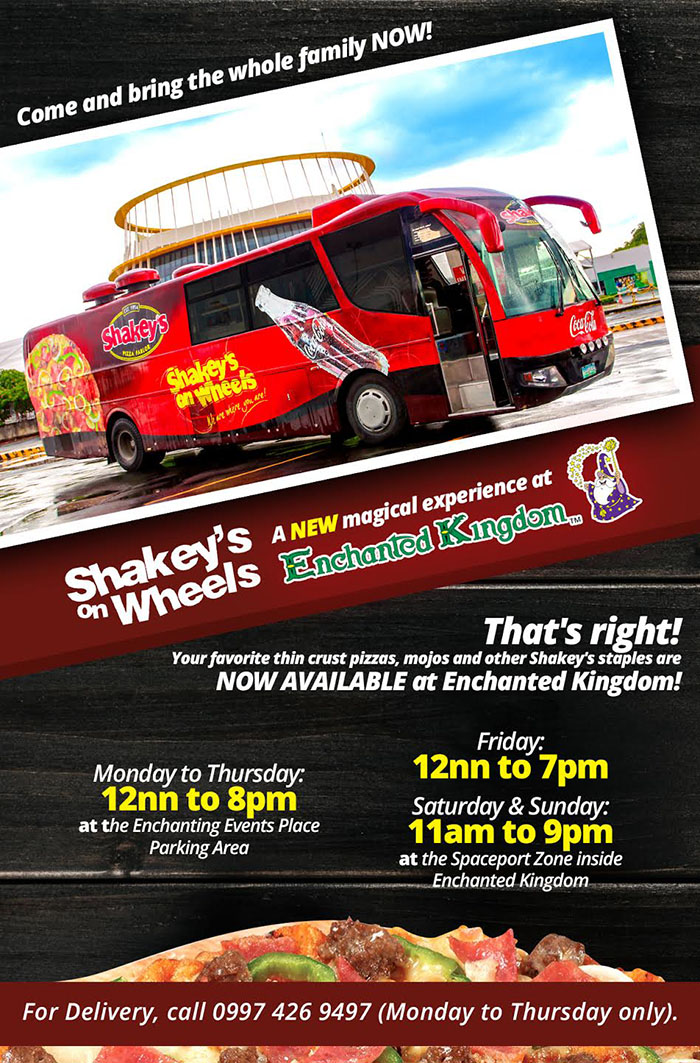 That's right! Everybody's favorite pizza parlor is now at Enchanted Kingdom!
Eldar the Wizard and Princess Victoria welcome Captain Shakey's and the Wow Squad to bring in a new magical experience for park-goers. Their iconic Chicken n' Mojos, world famous Original Thin Crust Pizza, and more are now available at the most magical place in the country.
Come and bring the whole family at Enchanted Kingdom and taste the magic! Shakey's on Wheels is available from Monday to Thursday from 12nn to 8pm at the Enchanting Events Place Parking Area, Friday from 12nn to 7pm and Saturday & Sunday from 11am to 9pm at the Spaceport Zone near the Bandstand.
You can also have your favorites delivered to your doorstep! Just call 0997-426-9497 and place your orders. Shakey's delivery is available from Monday to Thursday only. For more information, please visit www.enchantedkingdom.ph. For announcements and updates, visit our Official Facebook Page at www.facebook.com/enchantedkingdom.ph.
Hits: 253