Rustan's Café Casablanca Extends to September!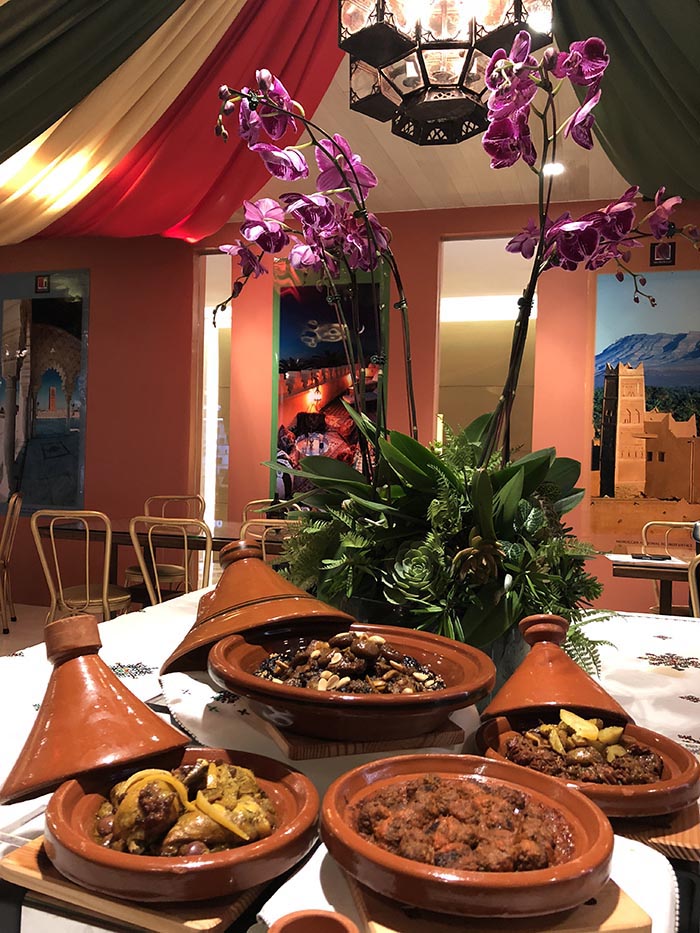 In the recently concluded month-long festival, titled "Le Coeur du Maroc" (The Heart of Morocco), held in partnership with The Embassy of The Kingdom of Morocco, the Moroccan National Tourism Office in China, HSBC, and Fairmont Makati last August, one of the main attractions was the delectable Moroccan cuisine in Café Casablanca, prepared by one of Morocco's most famous chefs, Chef Moha Fedal. With the raves from foodies and gourmands in Manila, Casa Blanca at Rustan's Makati 5th floor is extended up to September 15! Savor the finest Moroccan dishes and expect a one-of-a-kind gastronomic journey at Rustan's Café Casablanca's lunch Buffet menu priced at P1,300 and three set Dinner menus priced at P895 each.
Indulge all senses as we savor the food, dance to the music, and treat our eyes with the beauty and color that comes from the Kingdom of Morocco… only at the premier retailer's flagship store, Rustan's Makati.
Hits: 101