Culinary Power Couple Releases First Cookbook on Philippine Cuisine
Renowned chefs, Rolando and Jacqueline Laudico, releases Chef Laudico Flips Out!, a cookbook that features the couple's own exciting takes on classic Filipino recipes, while staying true to the distinct taste of Filipino cuisine.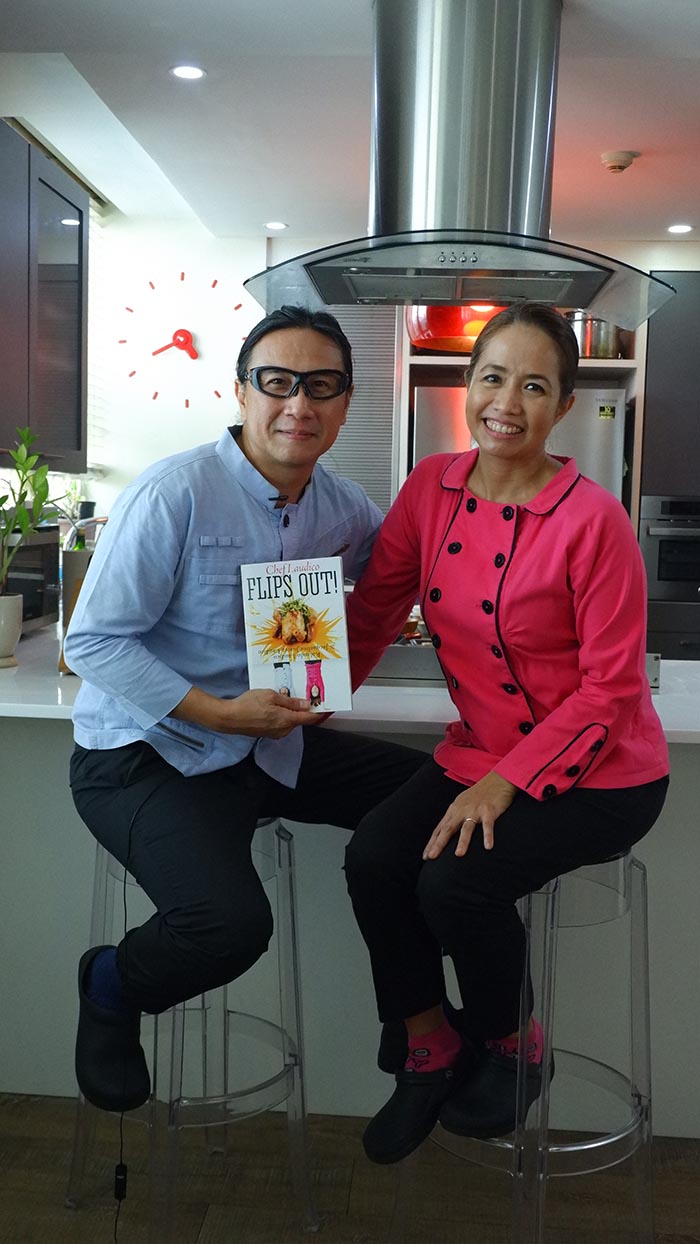 The unconventional concept of the book highlights a side-by-side feature on the traditional Filipino recipe, then to see Chef Laudico's version, the reader has to flip the book. The food styling of each dish is also very distinct, as Chef Rolando mentioned that they did not limit the space by opting not to use plates. To the couple, creating each dish felt like a performance art, a very spontaneous process that they enjoyed.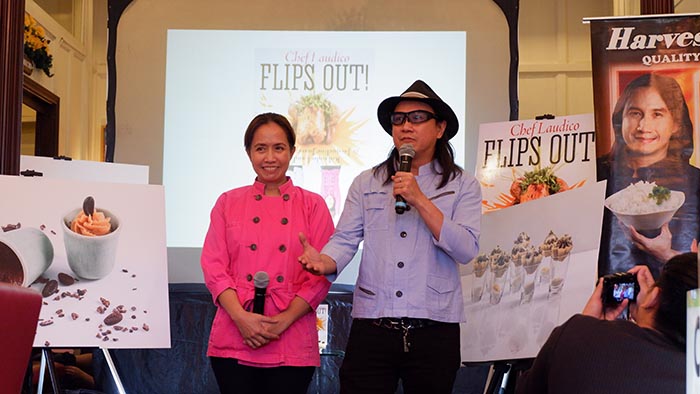 "As a regular diner in one of Chef Lau's earlier restaurants, I was impressed by his different takes on traditional Filipino favorites. It's a wonderful challenge as a home cook to have the recipes to try and recreate in my own kitchen," says Judy Ann Santos Agoncillo, actress, celebrity chef, and award-winning cookbook author of Judy Ann's Kitchen.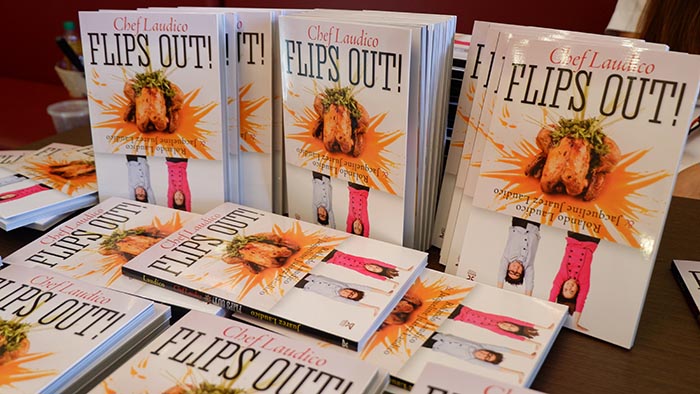 The 132-page, full-color book is divided into two parts, Chef Rolando created the "savory" or the main dishes, while Chef Jacqueline created the desserts or the "sweets." Some of their favorite recipes are the New Style Kinilaw, Bistek Steak, Tsokolate Oh, and Suman and Coconut Panacotta.
Hits: 101