Celebrate the Holidays with a Nobu Staycation and Festive Menu Offerings at City of Dreams Manila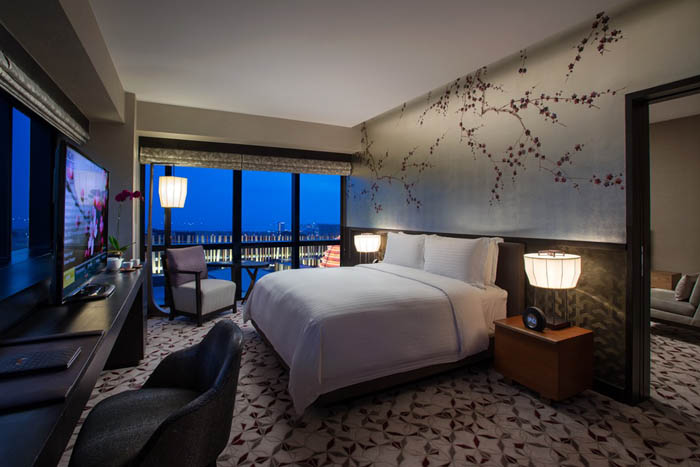 Yuletide celebrations are made more festive at City of Dreams Manila with "Moments Made Perfect" staycation package at Nobu Hotel Manila, premium offerings from its three signature restaurants — The Tasting Room, Crystal Dragon, and Nobu Manila; SoutheastAsian restaurant Red Ginger; and holiday goodies at Café Society and chocolate shop Chocol8.
With "Tease the Season" as its holiday theme, the integrated luxury resort is teasing the palate and senses with a wide array of lavish menu choices — making City of Dreams Manila a gustatory destination of choice for memorable Christmas celebrations with families and friends.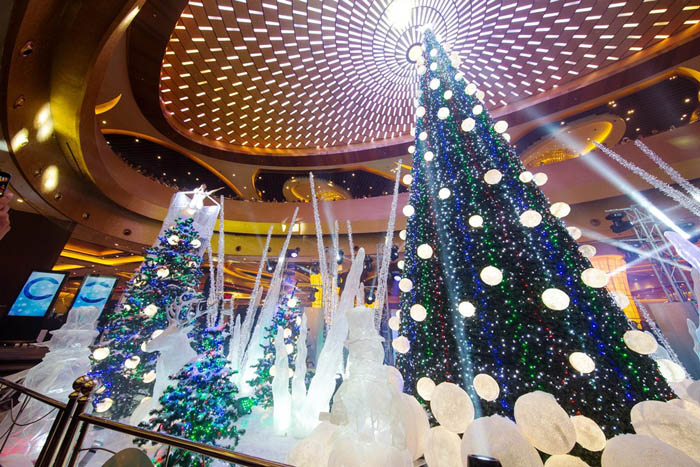 While on property, guests can delight in the "Bedazzle" synchronized lights and sounds show at the sprawling Winter Wonderland-inspired Christmas display with a towering 32-foot Christmas tree, white ornaments, glimmering lights, soaring ice crystals, snowmen, small Christmas trees, and a life-size Santa's sleigh with reindeers surround it at the resort's main entrance.
The Yuletide lights and sounds show features a festive production of about 10, 000 multi-colored lights dancing to jovial beats will be shown on Saturdays and Sundays of December including Christmas Day, every first 15 minutes of the hour from 1 PM to 5 PM.
Also bringing cheer to passersby along the resort's outdoor space in the corner of Macapagal Boulevard and Asean Avenue is a giant 20-foot Christmas bear that is illuminated with 18,000 LED patented lights at night.
Nobu Hotel Manila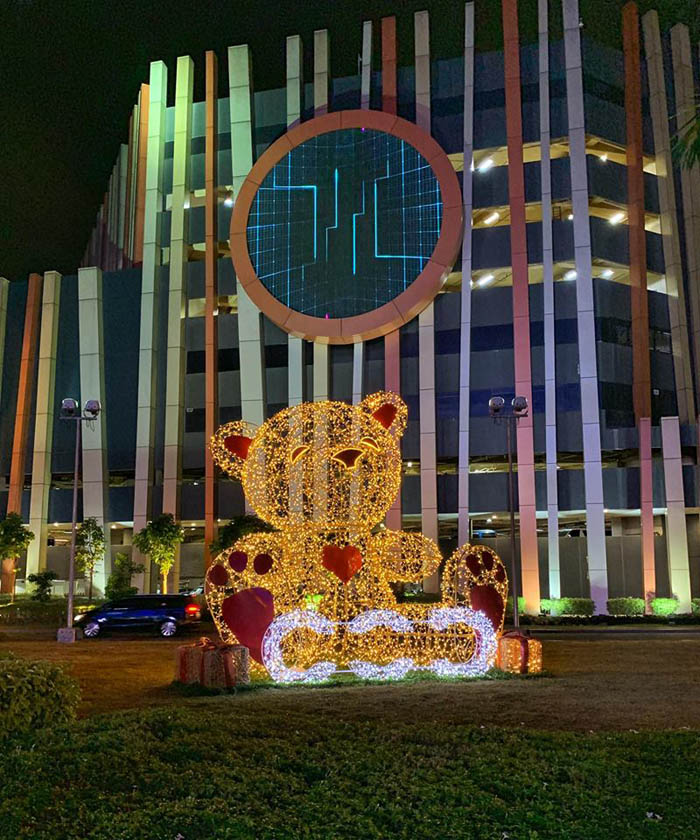 Nobu Hotel Manila offers a month-long Nobu staycation package in celebration of the Yuletide season. The package includes an overnight stay with complimentary buffet breakfast for two at Nobu restaurant, P5,000 dining credits valid in City of Dreams Manila-operated outlets such as Nobu Manila, Crystal Dragon, The Tasting Room, Red Ginger, Jing Ting and Café Society.
Guests can choose from Nobu Deluxe or Nobu Premier rooms with either city view or pool view, Nobu Executive, and Nobu Suite with the package net price starting at P15,888. The "Moments Made Perfect" for the holidays is valid until December 30. Rooms are subject to availability.
The Tasting Room
Flavors of Christmas and the New Year are highlighted at The Tasting Room from December 23 to 31 with either a five-course or a four-course menu priced at Php 8,400++ and Php 7,100++ per person respectively. The menu comes with an option for wine pairing for an additional Php 2,500++ for the five-course menu or Php 2,000++ per person for the four-course menu.
The Tasting Room's five-course feast starts with Artichoke and Foie Gras with  Porto Artichoke Broth, Comte, Ginseng and Trevise(paired with Domaine Mittnacht Freres, Gewürztraminer 2015); followed by Lobster Bisque with Grapefruit, Lychee, Espelette Pepper, Rillettes, Kimchi,and Mayonnaise (paired with Bouchard Pere & Fils, Puligny-Montrachet 2013).It continues with Macaroni Truffles with Banana Blossom, Celery, Parmesan, and Chicken Juice (paired with Nautilus, Pinot Gris 2013); and Mallard Duck Breast with Red Cabbage, Beetroot, Braised Duck Legs, and Dolce Forte (paired with Estate Montalto, Mornington Peninsula, Pinot Noir 2016); which are then concluded by a medley of Chocolate with Ginger-Exotic Fruits and Pomegranate (paired with Jurancon, Clos Lapeyre 2013).
On the other hand,the four-course menu is composed of the same bill of fare and same wine pairing except for the Macaroni Truffle dish. Diners will be given a Mexican hot chocolate cube and a lemon cake as a door gift.
Crystal Dragon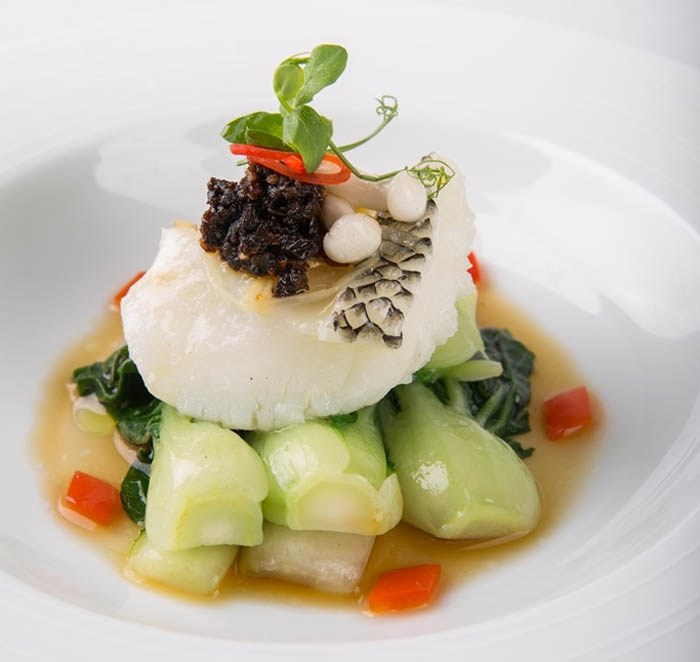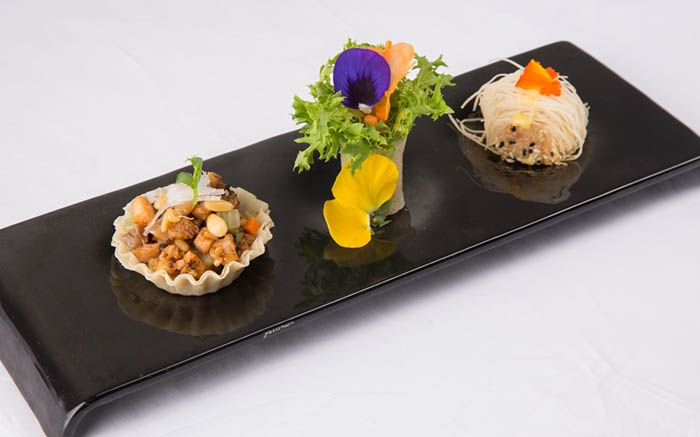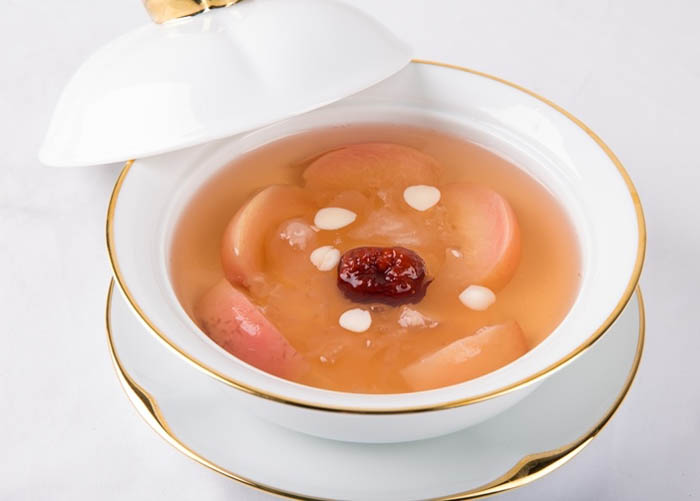 Crystal Dragon celebrates the Holiday season from December 1 to January 1, 2019 with a six-course Festive Season menu priced at Php 2,280++ per person comprised of: Combination Happiness platter consisting of Wok-fried Diced Turkey in Golden Cup with Brown Bean Sauce; Frisee Salad Roll in Honey Vinaigrette; Deep-fried Crispy Prawn Ball with Kataifi; Double-boiled Quail with Huaishan Yam in American Ginseng Soup;
Steamed Cod Fish with Black Garlic Sauce and Garden Greens; Braised Pork Ribs with Red Wine Vinegar Reduction served with steamed "Yellow Rose Man Tao;" Braised E-fu Noodles with Chinese Cabbage,Mushrooms, and Lobster Tails; which then ends with Double-boiled Peach with Snow Fungus, Rock Sugar, and Red Dates.
Nobu Manila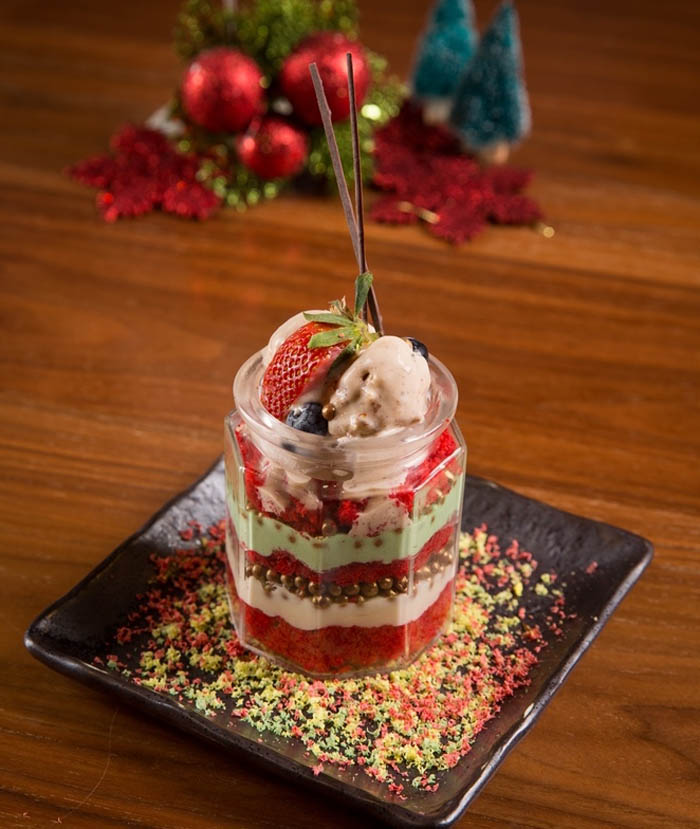 A Japanese gastronomic experience awaits diners at Nobu with its Special Omakase offering for the whole month of December. The eight-course Omakase priced at Php 5,400++per cover starts with Salmon Red Onion Shiso Salsa with Caviar; and is then followed by Chef's Choice Chirashi; Unagi Corn; and Yellowtail with Turnip Yuzujala Dressing. The sumptuous menu continues with Sous Vide Baby Octopus with Anticucho Sauce and Roasted Baby Vegetables; Wagyu Beef Katsu with Cauliflower Panacotta and Apple Tonkatsu Sauce; as well as Peruvian Vegetable Soup with Quinoa and Pork Cubes. Concluding the curated menu is a sweet treatof Black Forest composed of Chocolate Macarons with Yuzu Cream and Black Cherry.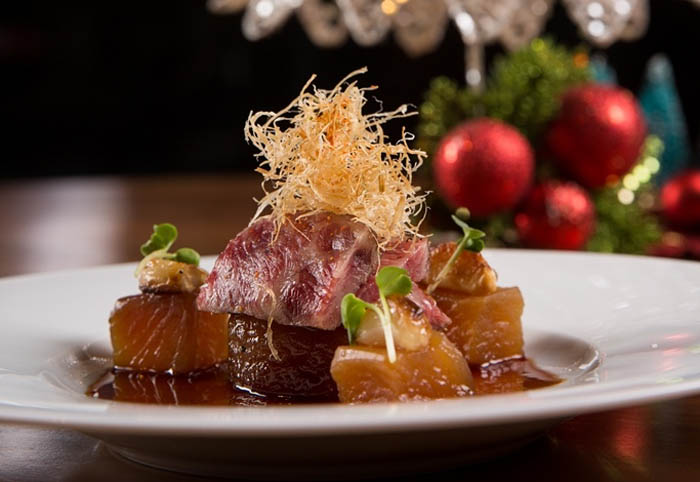 On December 22 to 27, Nobu is also offering a Christmas Special Omakase priced at Php 6, 999++ per cover. Toro Tartare with caviar and fresh oyster in Nobu salsa starts the eight-course menu, which is then followed by the Signature Sashimi Trio composed of Yellowtail Jalapeno, Hotate Ceviche, and Snow Crab with Corn Puree. Chirashi, comprised of the chef's selection of sushi, comes after, together with Salmon Sashimi Salad with Matsuhisa Dressing and Sea Bass Yuzu Miso with Green Papaya"noodles." Next on the course is the Aka Miso Braised Short Ribs with Cauliflower Puree and Onion Dust, and a Clear Soup of Seasonal Mushrooms, Aji Amarillo and Cilantro. The Omakase concludes with a Christmas Truffle, a delicate medley of Red Velvet Sponge, White Chocolate, Cream Cheese, Ganache, and Hazelnut ice cream.
In celebration of New Year, Nobu is preparing an eight-course Special Omakase composed of Seared Toro Tartare with Caviar and Fresh Oyster in Maui Onion Salsa; Signature Sashimi Trio, consisting of Yellowtail Jalapeno, Tachiuo Tiradito, Unagi Corn Puree with Truffle Oil; Lapu-lapu Sashimi Salad in Goma Dressing; Fresh Main Lobster with Inaniwa Noodles, Yuzu Dressing, and Crispy Shitake; Seared Wagyu Beef with Braised Daikon and Garlic; Toshikoshi (passing the year) Soba with Shrimp Tempura;and Ivory Yuzu Cream with Poached Pears and Milk Chocolate Nori Chips.
Red Ginger
The flavors of the season can likewise be savored at Red Ginger with its Festive Platters featuring Javanese Fried Chicken, Braised U.S. Beef Brisket with Coconut Caramel,Banana Leaves-Wrapped Native Sea bass Fish with Tamarind, Five Spice Crispy Pork Roll, and Minced Pork & Cellophane Noodles Stuffed Squid. Any of these dishes are accompanied by tomato and lemongrass rice, seasonal vegetables, and soy braised tofu.
Café Society and Chocol8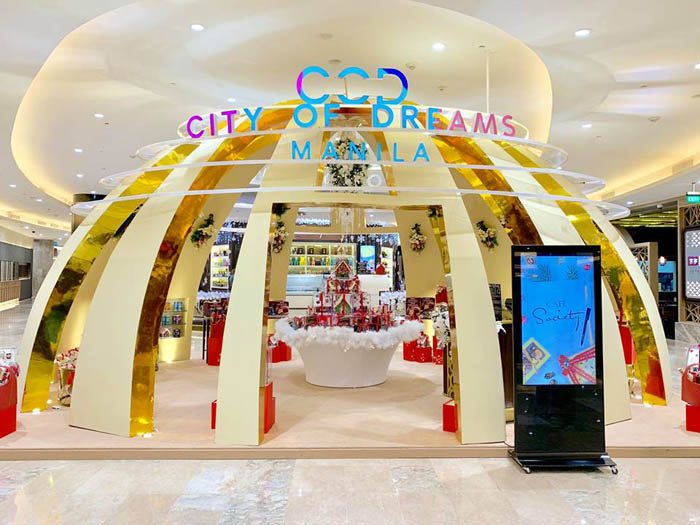 These festive offerings for the Yuletide season are complemented with an indulgent selection of holiday treats and gift ideas such as holiday cakes, breads, cookies, and handcrafted chocolates available at Café Society & Chocol8 until December 31.
Specifically, Chocolate Santa Claus confections in small and large sizes are offered at Chocol8 while at Café Society, Turkey Cranberry pie, traditional and customized Christmas hampers, Panettone favorites, Christmas homemade items, and Gingerbread houses among many other sweet delights are available.
For inquiries, call 800-8080 or e-mail guestservices@cod-manila.com or visit www.cityofdreamsmanila.com.
Hits: 81