Marks & Spencer adds Delicious Flavors to the Holiday Celebrations with its Christmas Lines
Gorgeous gourmet gifts are always the best kind—there's just no better way to send your love than with delicious treats that warm the heart and fill the stomach! This season, Marks & Spencer makes Christmas gift shopping easier with its holiday offerings that include a delectable selection of sweet and savory delights that you can spoil your friends and loved ones with.
Kick off the celebration with sumptuous treats that carry the true Christmas vibe. Choose among the Golden Snowflake Christmas cake (P915), a 6-month matured all- butter fruit cake; Fruity Christmas Pudding (P995), a 12-month intensely matured pudding enriched with brandy, cognac, port and stout; the Classic Christmas Pudding (P495), a 6-month matured pudding, delicately spiced and packed full of plump, juicy vine fruits with lashing of cider, rum, and sherry; and the Classic Recipe Puff Pastry Mince Pies (P395)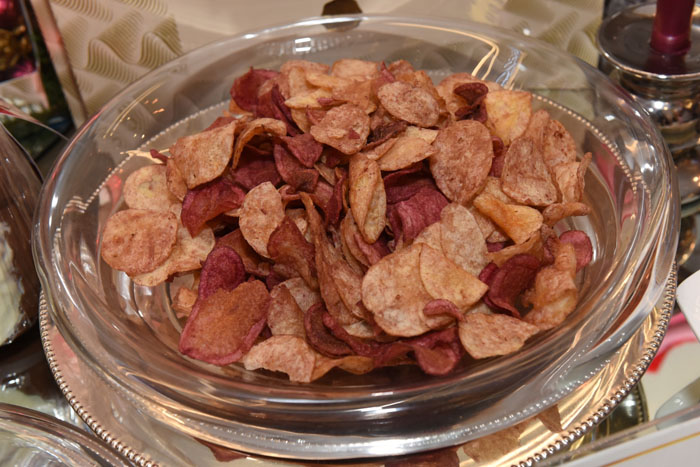 Cookies and biscuits also make for sweet and delightful presents both the young and young-at-heart will enjoy. Marks & Spencer has a beautiful selection that includes All-Butter Petticoat Tails Shortbread in Robin Tin (595); Salted Caramel Shortbread Gift Box (475); All Butter Shortbread Assortment in a Snowy Design Stag Tin (P475); Merry Percymas Biscuit Tin (P895); Butterscotch Crunch Biscuits in Round Woodland Tin (P995); and Iced Reindeer Biscuits (P495).
Then of course, there are the chocolates. Who could resist rich delicious sweets that can literally make you happy? There's a lot on Marks & Spencer's list this year and you can either take one, or take all! Choose among Salted Caramel Pinecones (P1450; parkling Caramels (P995); Box of Belgian Chocolates (P1350); Brandy Snaps Collection (P850); Italian Luxury Assortment (P1495); Luxury Swiss Truffle Assortent (P1495); Italian Dessert Chocolate Assortment (P895); 1kg Belgian Collection Biscuit Tin (P1995), Belgian Milk Chocolate Tree (P1595); and the Swiss Chocolate Selection (P1875).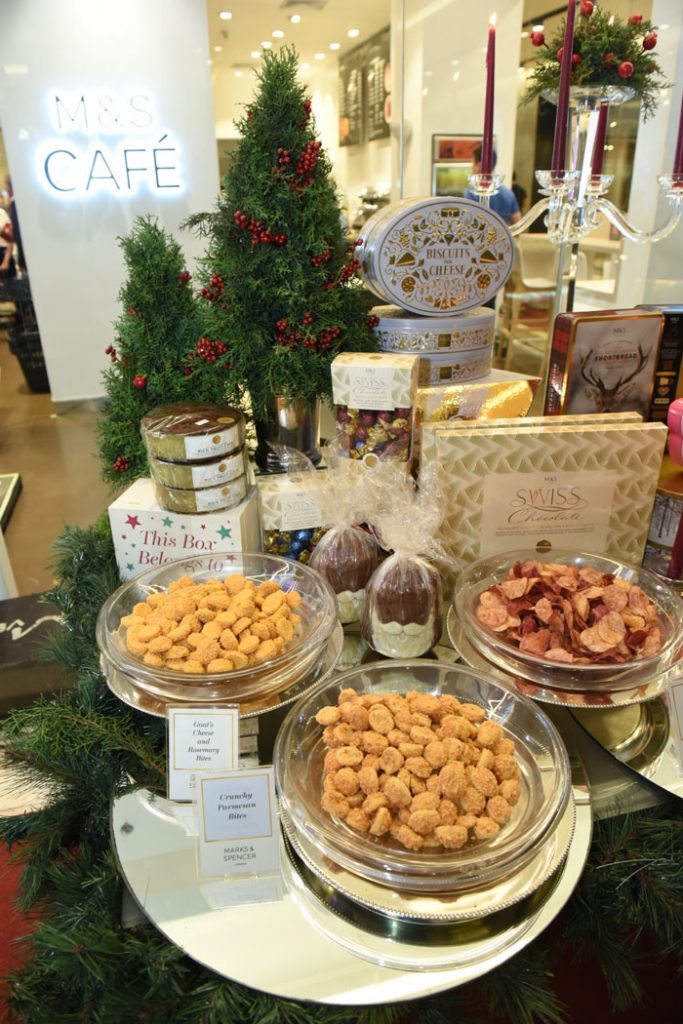 For those who don't particularly have a sweet tooth, you'll find equally mouthwatering gifts that are full of spices and flavors. This savory selection will not disappoint: Classic Recipe Puff Pastry Mince Pies (P395); Port & Long Clawson Stilton Handcooked Crisps (P235); Fizz & Sparkle Winter Berries & Prosecco Handcooked Crisps (P235); Goats Cheese and Rosemary Bites (P225); and Cheddar Cheese & Roasted Onion Bites (P225).
The 2018 edition of Marks & Spencer's Christmas Lines definitely make gift-giving special. Whether you're looking for sweet, savory, or something in between, you will enjoy what you'll find at the store. Drop by the nearest Marks & Spencer and discover more food gift options from the heart!
Visit @MarksandSpencerPhilippines (Facebook) or @marksandspencerph (Instagram)
Hits: 121