EasyBrand Set to Revolutionize PH Food Service Industry with Global-Quality Products
MANILA, PHILIPPINES – The food service industry has long been dominated by international brands and the products are often offered at prices that are not accessible to small and medium-sized food businesses. The good news is that there is now a Filipino foodservice brand that is helping small businesses scale up with products that are convenient to use and affordable.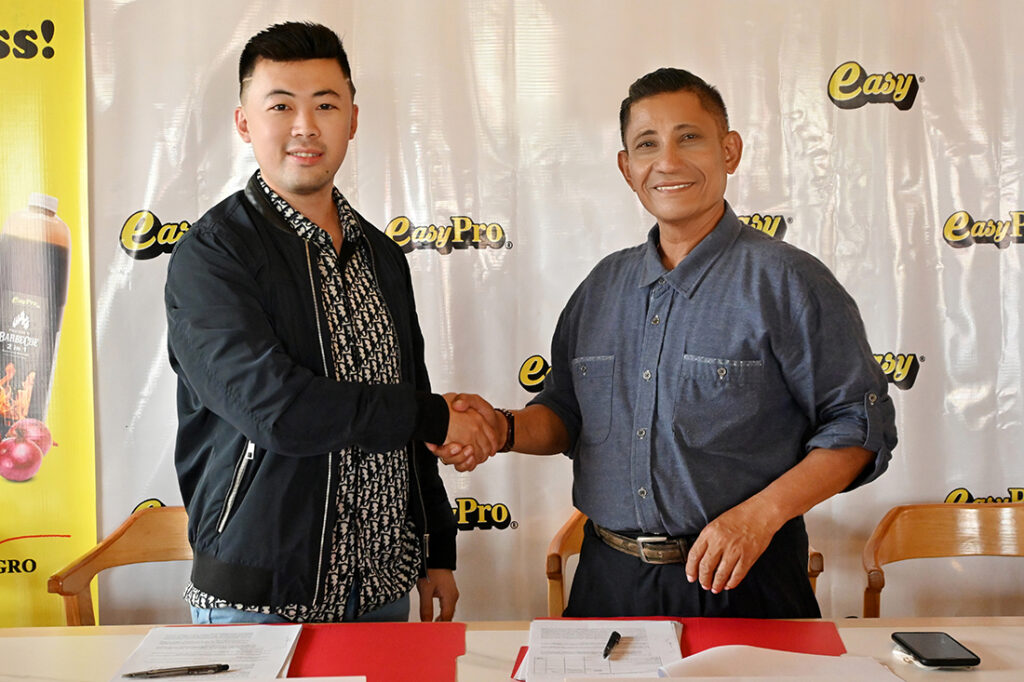 EasyBrand Philippines has a range of ready-to-use sauces, flavored syrups, powdered bases, concentrates, and dips that make cooking more convenient for food and beverage entrepreneurs. Among their best sellers are the Cheesecake powder, Red Velvet Frappe powder, Cream Base Frappe, Milk Essence Powder, Dark Chocolate Powder, Wintermelon Flavored syrup, Brown Sugar Syrup, Hokkaido Syrup, Okinawa Syrup, Rock Salt and Cheese Foam Powder, and 5 Minute- Tapioca Pearls; while cooked food entrepreneurs patronize their ready-to-use sauces and ready mix powders, such as Teriyaki Sauce, Soy Garlic Sauce, Barbecue Sauce, and Garlic Parmesan Cheese Powder, Salted Egg Powder, and Cheese Sauce Powder Mix.
The idea for the concept came from EasyBrand President and CEO Mark Wang's foray into the food industry via a Mexican restaurant that he put up in Quezon City back in 2012. Realizing the challenges of gathering his ingredients, he decided to offer baking supplies via his food service venture Top Chefs Food Supplies in 2014. When the milk tea craze hit the country in 2017, he offered a formulation that combines the creamer and flavoring for a more stable and consistent beverage product that can compete with international brands. "While most of the other suppliers imported their products from Taiwan or China, we are a proudly Filipino brand that sources local ingredients," he says.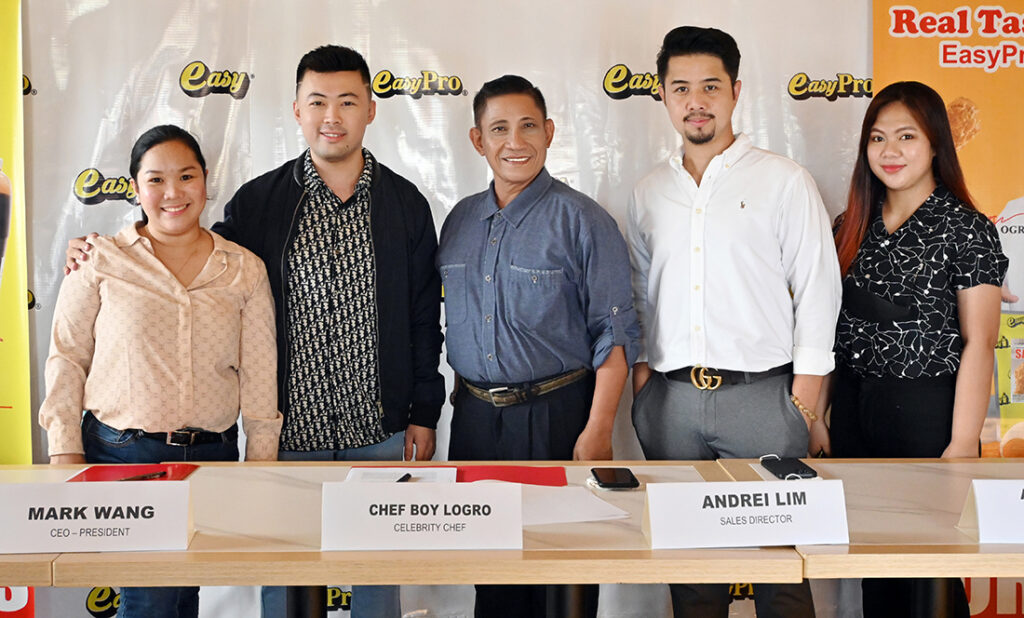 Known for its strict adherence to food safety and quality with product standards certifications from the Philippine Food and Drug Administration, the company is now preparing for global distribution to countries such as the US, Dubai, Canada, Singapore, Italy, and Japan. "We want to promote our country by offering high-quality products. What's more, we are supporting Philippine agriculture by sourcing whatever we can locally. We are also planning to bring Filipino flavors to other countries, such as our melon and durian," says Sales Director Andrei Lim.   
Supporting local businesses
In the Philippines, many home-based food businesses were established during the height of the pandemic as a way for Filipinos to augment their livelihood and support their families. EasyBrand has an advocacy to help these small and medium businesses grow by offering them products that eliminate the need to source ingredients from the market and lessen their preparation time.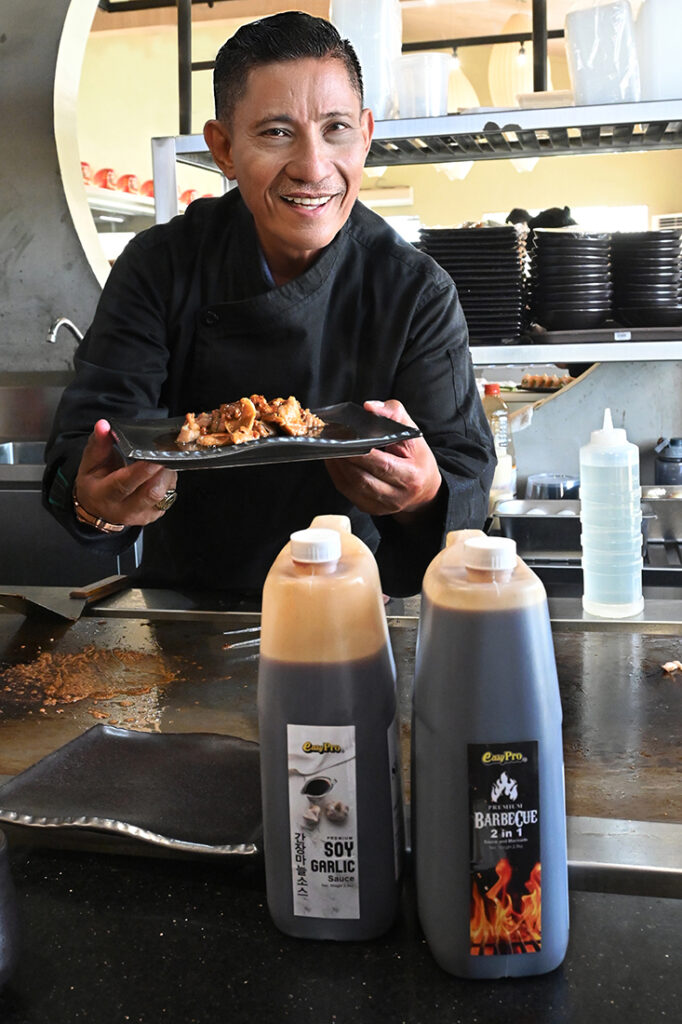 With EasyBrand, quality meets affordability, says Wang. "We offer the highest product yield with consistent quality. Aside from the quality of the food that they offer, we want to ensure that they have profits. That is why we make sure that these ingredients are cost-effective for businesses and that our products are FDA-approved. We want to ensure that we can all bounce back from the pandemic and one way to do that is to ensure that our small businesses grow. Our entrepreneurs are part of our economic recovery and with Easy Brand, our MSMEs can have easy-to-use ingredients that are of high quality."
Another advantage with EasyBrand is that the products are easier to store and require less equipment for food prep. "With our products, they don't need more storage space or freezer space for ingredients. Our coffee syrup, which is made from real coffee, they don't need to buy machines to grind, roast, and brew their beans," Wang adds.
"We can also help them branch out to other locations without sacrificing the same consistency and standard of their food items. With Easy Brand's products, their customers can have the same quality of food orders in all their locations," explains Lim.
EasyBrand has partnered with Celebrity Chef Boy Logro to help food entrepreneurs discover the recipe possibilities of their Easy Pro sauces, powders, and mixes. Chef Logro, who has worked in international kitchens says it is about time that a Filipino brand brings the same level of quality that can help Filipino "kusineros" level up. "It is time to embrace the new technology in our way of cooking. Even big international hotels use pre-prepared soups, consommés, and sauces. I am proud that we now have a Filipino brand that can compete with them, at a more affordable price, and your food quality is consistent every time" He encourages more Filipino cooks to experience the versatility of the Easy brand products through cooking demonstrations on his Youtube channel.     
The EasyBrand website, social media accounts, and app have recipes that demonstrate how easy it is to incorporate their products into your recipes. They are also launching a live caravan that will not only feature cooking demos but also give entrepreneurs tips on how to manage and grow their food business. EasyBrand products may be ordered through their official website and inquiries may be directed through their Facebook page. The brand is also available through online shopping platforms. For more information and to view the brand catalog and recipes, visit www.easybrandph.com
Hits: 451