Seasonal Jewels at Lung Hin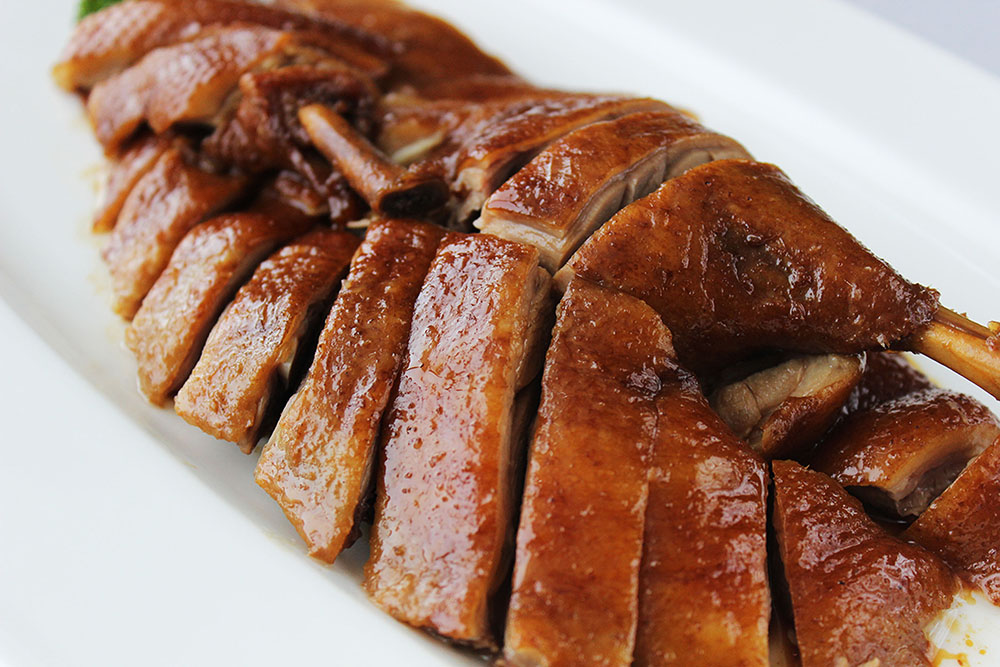 Delight in oriental baby duck specialties as part of Lung Hin's next flavourful journey this coming August.
Duck has always been a staple in the Cantonese cuisine since the 13th Century. It was first served for the Emperor of China, and has since then been an important part of the country's culture, always feasted on especially during occasions.
With its commitment to provide an authentic Cantonese dining experience, the award-winning Lung Hin, located on Marco Polo Ortigas Manila's Level 44, brings seasonal jewels that guests can enjoy. Fresh off the heels of Chinese Executive Chef Ken Leung's razor clam featured dishes, the Lung Hin team is proud to oriental baby duck specialties beginning 15 August.
Enjoy baby duck prepared in original crispy roasted style, black pepper roast, and marinated Chao Zhou Style. Deep-fried versions are also available in taro paste; and wrapped in pancake, scallions, cucumber, and Hoi Sin sauce. These specialties are available in half and whole, until 31 October 2019.
To know more about Lung Hin, please log-on to www.marcopolohotels.com or call (02)7207777. Subscribe to updates via social media through the Hotel's official accounts: facebook.com/MarcoPoloOrtigasManila and @MarcoPoloManila on Twitter and Instagram.