Nanay Luisa's Queso de Bola Spread is the Answer to Your Year-Round Cheese Cravings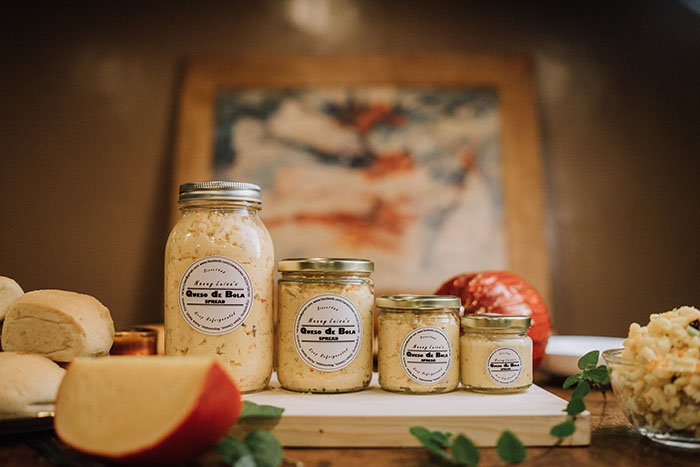 Think comfort food and you are infused with consolation and a feeling of well-being, associated with childhood memories of home cooking. Cheese – especially Queso de Bola awakens the memories of Christmas season for many Filipinos. And the quality of authentic queso de bola raises the expectation of "yumminess".
As the modern Filipino's palate expanded and gained access to cheese of all types and from many parts of the world, enjoying queso de bola any time of the year has become an expectation. But – no matter how good, the simple slice of this cheese could never equal a serving of Nanay Luisa's Queso de Bola Spread.
This cheese is prepared following consistent quality standards and sealed with happy memories and much loved recipe of a grandmother. Loaded with pure edam cheese and seasoned with a well-balanced mix of pickle relish, pimiento and mayo, the creamy texture brings the sensory taste of sweet and savory chasing each other. Part of its charm is the recipe that was brought to life by the late Nanay Luisa in whose senior years dedicated her life to care for her family especially her grandchildren, always ensuring that everyone has good food to eat.
Back in those days, queso de bola was a typical food gift that the family received from friends and family throughout the holiday season. Nanay Luisa, who has always been conscientious about making sure that nothing goes to waste, thought of creative ways of transforming the leftover queso de bola. She prepared it as a cheese pimiento turning it into a much-loved family recipe. From family to friends and friends of friends, since then, the spread has been a favorite staple in many Christmas gathering meant for anyone who loves cheese on loaves of bread, toasts, and crackers.
When the family began giving the spread as a holiday gift, the response was an ever-increasing number of friends clamoring for jars of the spread that they can take at home. In 2017, one of Nanay Luisa's grandchildren, Julian and girl friend Angel, took the step of selling the spread for after all they believe that "what their family enjoys must be something that other families should also enjoy". This belief is fortified by their own conviction that they have a good product and they will not short change the tradition and legacy of Nanay Luisa by offering less than what she has served them. Now being sold at weekend pop up bazaars like Shangri-La Food Forum, Central Square BGC, and SM Aura, they're also a mainstay at Trinoma second level on weekends. The homemade spread is a constant hit.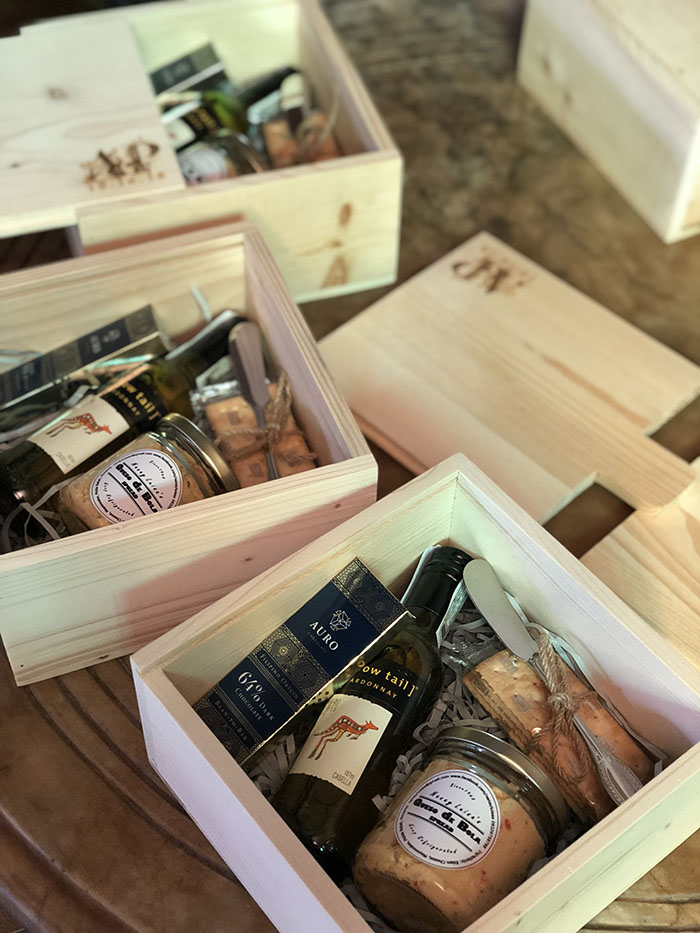 Nanay Luisa's Queso de Bola Spread is delicious in its simplicity. Cheese enthusiasts and food lovers found this a welcome departure from the usual spreads. It goes well with homemade recipes like omelets, baked mussels, pizza, and macaroni salad among others.
The spread will keep in the fridge for three months, size options are 80 g small (P150), 200 g big (P280), family 400 g (P540), and GIANT 850 g (P1,100). Aside from online orders on Facebook, Instagram, and E-mail, Nanay Luisa's Queso de Bola Spread is also available at selected Metro Manila branches of All-Day Panaderia, Connie's Kitchen, and at the Mindanao Butcher's and Co. in Lanang, Davao City.
Easy to pack for all types of gift baskets and transportable too, so no host, hostess, or food lover would turn down Nanay Luisa's Queso de Bola Spread—they're equally great for breakfasts and snacking! Best of all – no need to wait for Christmas! Enjoy premium queso de bola that's fit for individual enjoyment or for a crowd.
If you are in search for a gift for someone who practically has everything, a gift of this fine spread do the work of getting "yum" of satisfaction. Or perhaps you dread braving the traffic and last minute shopping is not a pleasant way to spend the holidays, Nanay Luisa's Queso de Bola Spread is worth considering as it can be at your doorstep in a flash!
For orders and inquiries, contact 09209758798 & (02) 3513274 or email nanayluisas@gmail.com. Don't miss promos and announcements, follow @nanayluisas on Facebook and Instagram. Nanay Luisa's head office is located at No. 7 Capiz St. Brgy. Paltok, QC.
Hits: 353