Jolly University Year 5 brings out the best in student culinary talents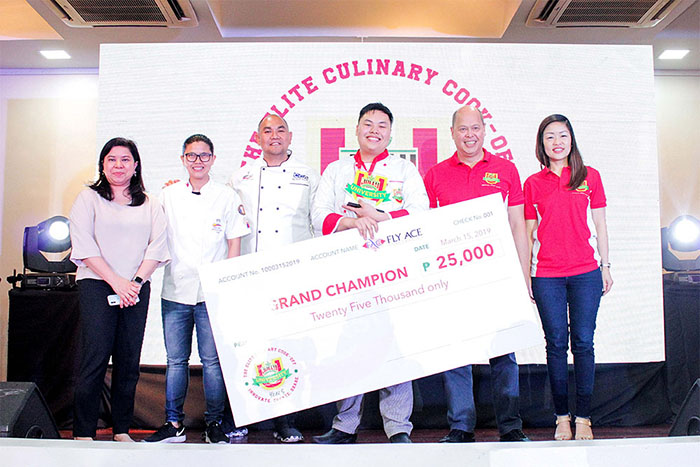 Culinary prowess and kitchen showmanship by the most promising campus bets in the country shone bright at the successful finale of Jolly University (JU) Year 5 held at the St. Scholastica's College in Manila last March 15.
The culinary competition among the top 20 finalists focused on elevating one's culinary passion and recreating everyday dishes with this year's theme "Innovate. Create. Share." JU Year 5 is aimed at testing the kitchen skills and creativity of challengers in coming up with their best dish creations under the 'Modern Filipino' and 'Fusion' categories. The event attracted hundreds of culinary and HRM college students from campuses all over the metro and nearby locations.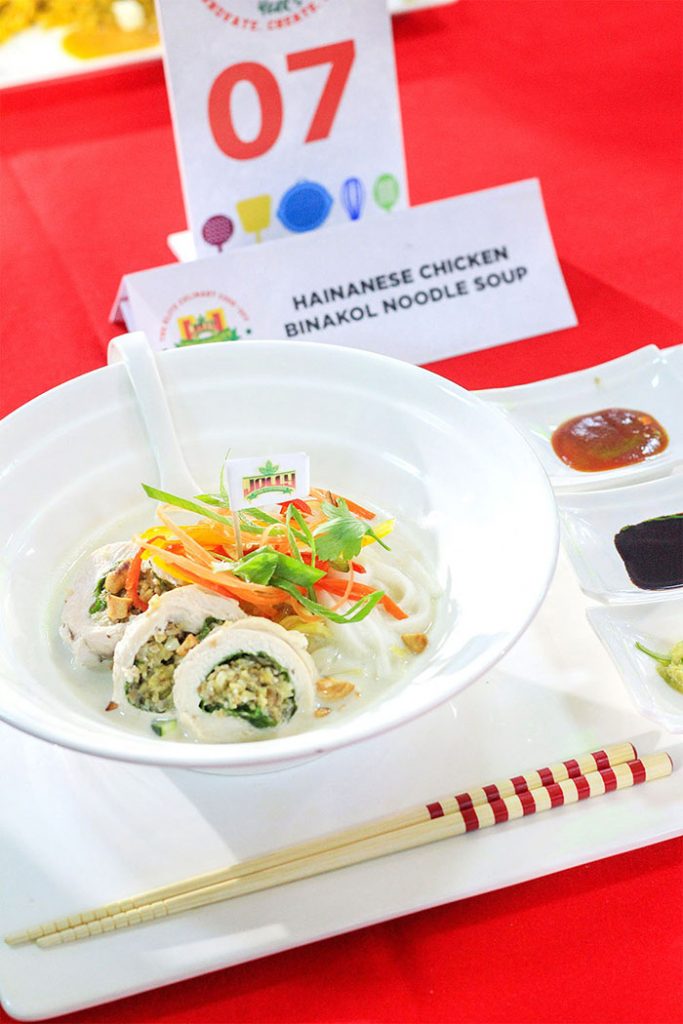 The top 20 participants battled it out in the 'Modern Filipino' category. Afterwards, the top 10 advanced to the next and final round, the 'Fusion' category. The top 10 include Jenald Pascual (NCBA Fairview), Phoebe Punzalan (CEU Makati), Janzel Dayag (St. Joseph College, QC), Daryanne Chanel Yonco (UST), Patricia Ong (Chiang Kai Shek College), Rafael Imalay (NCBA Fairview), Tyrone Lemuel Ty (UST), Jericho Pareja (Lyceum of the Philippines University-Manila), Richmond Joseph Suntay (UST), and Ria Daniel Arugay (San Sebastian College Recoletos).
After the epic final showdown, Tyrone Lemuel Ty from UST emerged as the grand champion for his dish entry "Hainanese Chicken Binakol Noodle Soup" (Mushroom & Young Corn Stuffed Chicken Roulade with Egg Noodles, Vegetables and Coconut Shreds in Creamy Coconut Broth). Ty was followed by 1st runner-up Richmond Joseph Suntay (UST) for his Shepherd's Rendang, and 2nd runner-up Patricia Ong (Chiang Kai Shek College) for her entry, Thai Pork Mushroom Longganisa, Suman with Crispy Shallot-Garlic Latik and Coconut Cream Foam served with Fried Egg and Green Mango Salad. Winner took home cash and prizes.
"A successful program takes time to build. While we envisioned JU's success, we are still overwhelmed by how it sparked the flames of curiosity, creativity, and the cooking abilities of so many students in the past five years. JU indeed has grown to become a long-running program that's supported by the academe as well as partners from various industries," said Lucio Cochanco, Jr., President of Fly Ace Corporation, exclusive distributor of the Jolly line of products.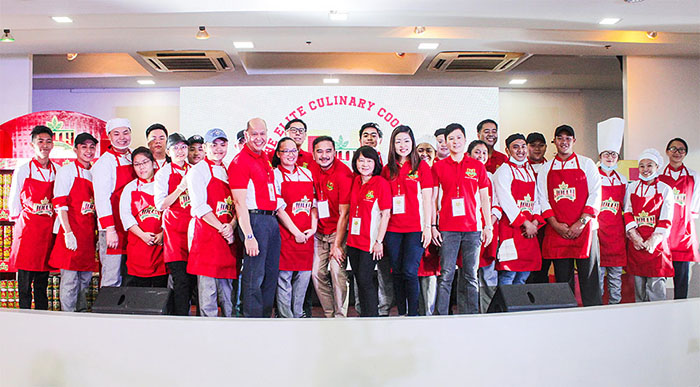 "We are really excited for JU's comeback this 2019. Indeed, it has come a long way and we are extremely happy, honored, and grateful to see a new batch of talented and very promising campus culinary talents going all out as they presented us their innovative modern renditions of Filipino classics and fusion recipes," said Abigail Ng-Reyes, AVP for Marketing of Fly Ace Corporation.
As to how the JU program is different from other culinary competitions, Ramon Daez, General Manager of Fly Ace Corporation, said that JU "has grown to become a prestigious campus-wide cooking competition that's deeply committed in harnessing young students' talents in cooking, pushing their creative boundaries. It has also promoted out-of-the-classroom learning, the sharing of industry-ready culinary skills and techniques while also teaching the values of leadership, cooperation, and professionalism."
Hits: 70