A Bigger and More Spectacular Easter Party at Diamond Hotel
Kids get a chance to win an Apple Watch Series 4!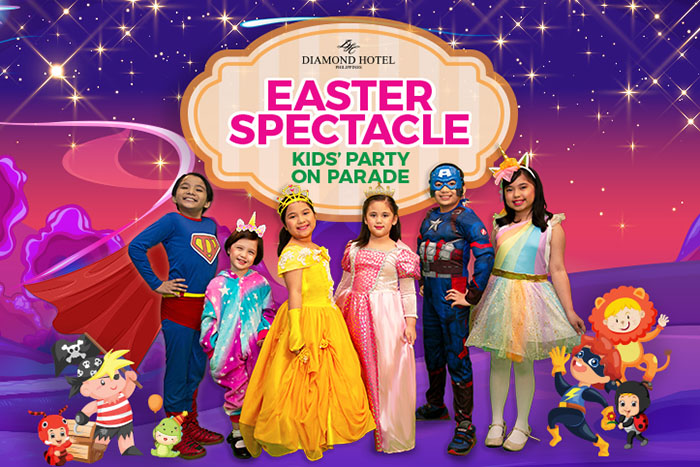 Join Diamond Hotel Philippines' Easter Spectacle: Kids' Party on Parade and come in your most creative costume on April 21, 2019 from 10AM to 2PM. Now the event is more exciting and twice the fun with Easter activities happening at the Diamond Ballroom and at the Corniche. Tickets are available at Php1,000 nett per person inclusive of a take home snack box. What's more, kids get a chance to win an Apple Watch Series 4 in the grand raffle draw.
It's a day full of surprises for kids in costume. They can unleash their imagination and be the kind of character they wish to be – from a superhero who saves the world, a beautiful princess who believes in happily ever after, an adorable animal-like creature who explores the jungle, to an astronaut with a space mission. In the grand costume parade, children in their most creative costumes will get a chance to win prizes.
There are exciting Easter happenings to look forward at Corniche like face painting, kiddie salon and glitter tattoo. Visit the photo booth and give your best glamour shot as you portray the character of your choice. With added booths per activity, lines will be shorter and kids will have more time to play and watch the shows.
At the Diamond Ballroom, meet and greet some Easter characters. Join the games and gain new friends. Catch the live musical performances and thrilling magic show. Also, be part of the costume contest and parade your get-up as prizes are in store for the winners.
To delight the guests, the hotel will prepare a delectable culinary spread available for sale at the Ballroom foyer. Kids and adults alike can have a hearty fill of delicious snack bites such as freshly baked cookies, juicy hotdog in a bun, spaghetti and chicken combo, and whole a lot more!
Diamond Indulgence Cardholders are entitled to Php100 off on the ticket price, maximum of 4 tickets only for purchase. For ticket inquiries call 528-3000 ext. 8461 and you may also buy online at onlineshopping.diamondhotel.com.
The Easter event is in partnership with: Fun Ranch, Kettle Korn, Hearts and Bells, Lazer Xtreme, Comark International, Ritz Food Product Corporation, KLG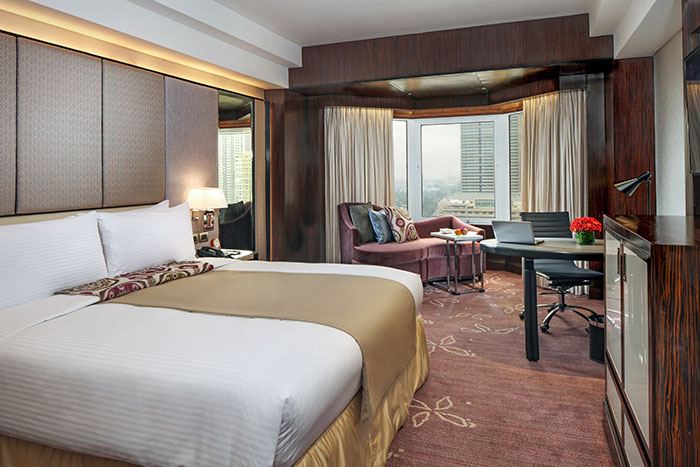 International, Mondelez International, Gardenia, Resourceful International, Leslies, Lemon Square, Liwayway, Asia Brewery, LOTTE, Lamoiyan Corporation, Tokyo Finds, Toy Kingdom, Galinco, Chelsy Couture, ETON, SJO, Sound Level, Shutterbugs and Don Roberts.
Mark the holiday week a time for R&R for the adults and a merry-go-round of treats for the kids. Book the Easter Staycation Package from April 14 to 21, 2019 and get ready to have a wonderful family staycation. Rate starts at Php6,500 nett for an overnight stay in a Deluxe Room inclusive of one (1) FREE ticket (per room, per stay) to the Easter event on April 21. The Easterrific Getaway Package is also available from April 15-21, 2019 starting at Php5,500 nett for an overnight stay in a Deluxe Room for those who just want to relax in the comfort of their own guestroom. Both room packages include a buffet breakfast for two at Corniche, wifi access, use of the Health Club and Spa, access to the swimming pool, 30% discount in all dining outlets (except in-room service, minibar and alcoholic beverages), and 20% discount on massage and laundry. Explore the sights around city and visit famous historical places or have a shopping spree day with the kids as a weekend shuttle service can bring you to and from Robinsons Manila, Intramuros and Mall of Asia.
Room packages are applicable to local residents only. Prior reservation is required. Offers may not be availed in conjunction with any other promotions or discounts. When you book via diamondhotel.com use the promo code: EASTAY for the Easter Staycation Package and GTAWAY for the Easterrific Getaway Package. For room reservations, call 528-3000 ext. 1141.
Hits: 72