A Trip Down the Memory Lane: 7 Go-to Manila Churches for Visita Iglesia
As a dominantly Catholic country, one of our practices every Holy Week is Visita Iglesia. Traditionally, Catholics visit around 7 churches to pray, reflect, and honor the Blessed Sacrament during Holy Week. The visiting of churches is done to commemorate the suffering of Christ, as well as to meditate and ask for penance.
Here are churches within the Metro which you can visit this Holy Week:
1) Binondo Church
Photo by Lawrence Ruiz – Own work, CC BY-SA 4.0, https://commons.wikimedia.org/w/index.php?curid=51373004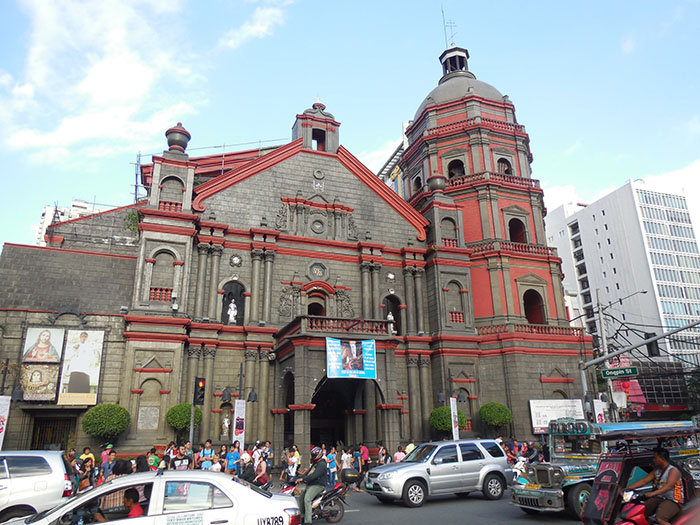 Start your journey in one of the oldest churches in Manila. Binondo Church is also known as Minor Basilica of Saint Lorenzo Ruiz and Our Lady of the Most Holy Rosary Parish. It was built by the Dominicans and is located in Binondo, Manila. It became a place of worship to converted Chinese Christians back in the day when the trade between Chinese and Filipinos started to increase. Today, a number of Binondo dwellers and curious tourists still visit the parish.

2) San Sebastian
Photo by Geela Garcia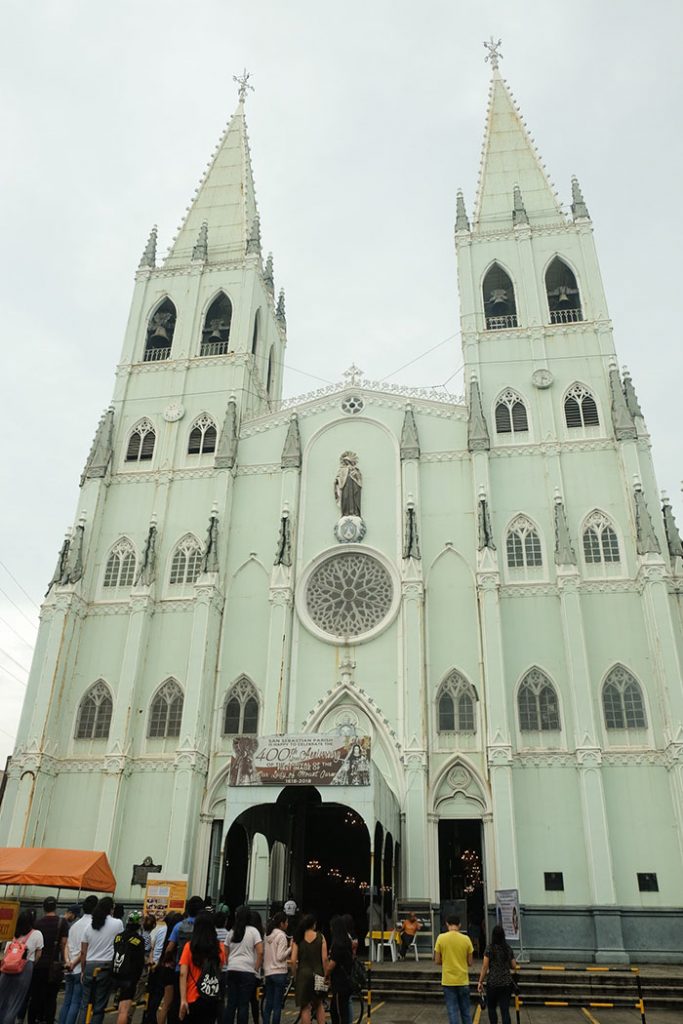 San Sebastian, also known as Minor Basilica of San Sebastian, boasts Gothic Revival architecture, and is the only steel church in the Philippines and Asia. The original structure was actually built using bricks, but because of a Chinese Filipino uprising which burned down the original structure, the current edifice was built to be fire and earthquake-resistant.

3) Quiapo Church
Photo by By Judgefloro – Own work, CC BY-SA 4.0, https://commons.wikimedia.org/w/index.php?curid=49290514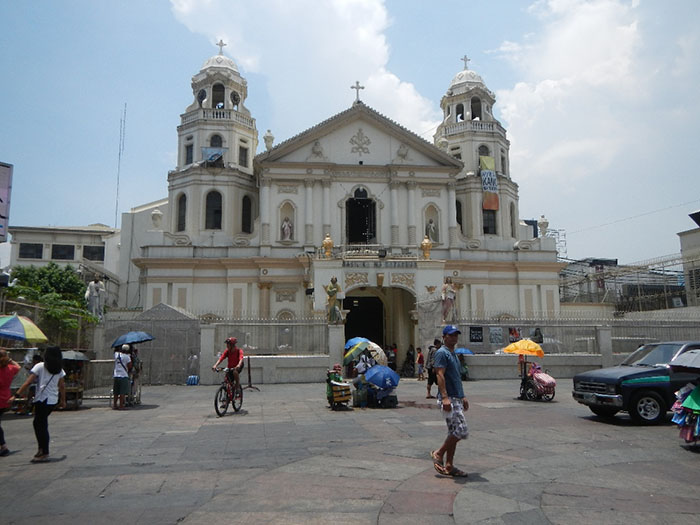 Quiapo Church, also known as Minor Basilica of the Black Nazarene, is one of the most famous basilicas in the Philippines. It is because of the said-to-be miraculous sculpture of the Black Nazarene which was carved in Mexico and was burned on its way to the Philippines. Large numbers of devotees visit every Friday, edging their knees forward to the sculpture to ask for miracle and or forgiveness.

4) Baclaran Church
Photo By Ramon FVelasquez – Own work, CC BY-SA 3.0, https://commons.wikimedia.org/w/index.php?curid=25183238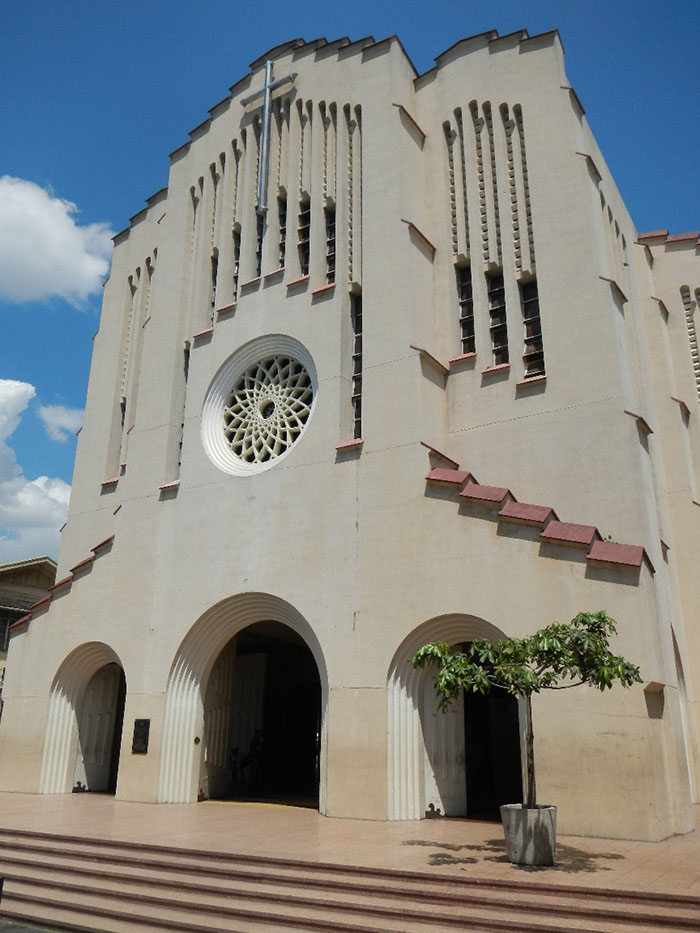 The Baclaran Church is also known as the National Shrine of Our Mother of Perpetual Help is one of the largest Marian churches in the Philippines. The shrine was established by Redemptionists when they began the novena in 1948. At first, only 70 people attended the novena, but after several sessions, the attendees doubled, and is now reaching thousands of devotees. Today, the church serves as home to many Marian devotees.
5) San Agustin
By Patrick Roque (talk) (Uploads) – Taken using my camera with model DSC-HX5V, CC BY-SA 3.0, https://commons.wikimedia.org/w/index.php?curid=61019655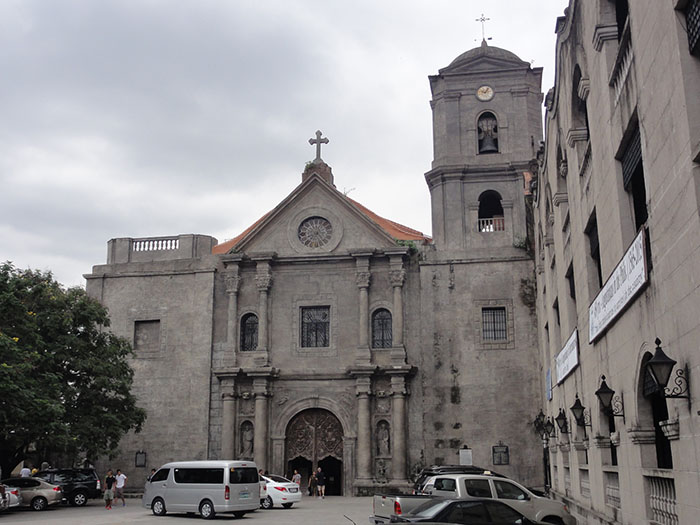 San Agustin Church is one of the two religious sites inside the walled city of Intramuros, and is the Philippines' oldest church. Built by the Augustinians, the structure was modeled after beautiful temples in Mexico. It boasts a grandeur in architecture, very rich and grounded to the Spanish colonial history. The building has its own museum inside, which features great artifacts about the Philippines' cultural heritage.

6) Manila Cathedral
By Patrickroque01 at English Wikipedia, CC BY-SA 3.0, https://commons.wikimedia.org/w/index.php?curid=61234185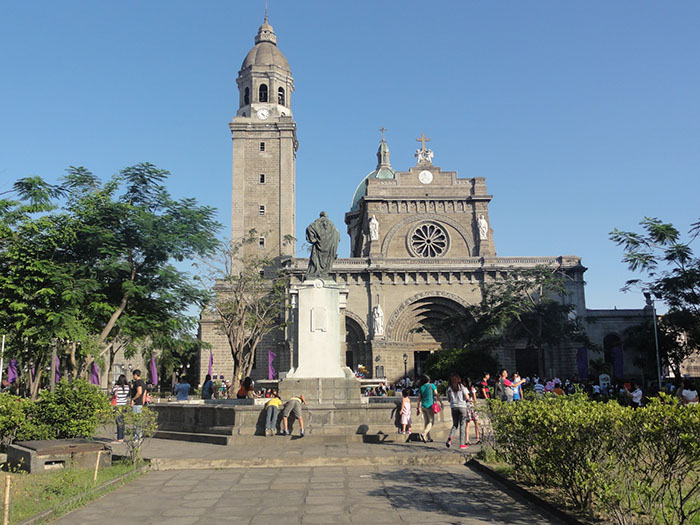 Manila Cathedral is a neighboring church to the San Agustin Church inside Intramuros, and is dedicated to the Immaculate Conception or the Virgin Mary. Initially built as a simple parish back in 1571, it received multiple reconstructions after several calamities hit the city. The cathedral was then upgraded with LED lighting, advanced sound system, and carbon-retrofitted structural foundations which add a modern detail to its beautiful Roman stone facade.

7) Malate Church
By Ramon FVelasquez – Own work, CC BY-SA 3.0, https://commons.wikimedia.org/w/index.php?curid=30755713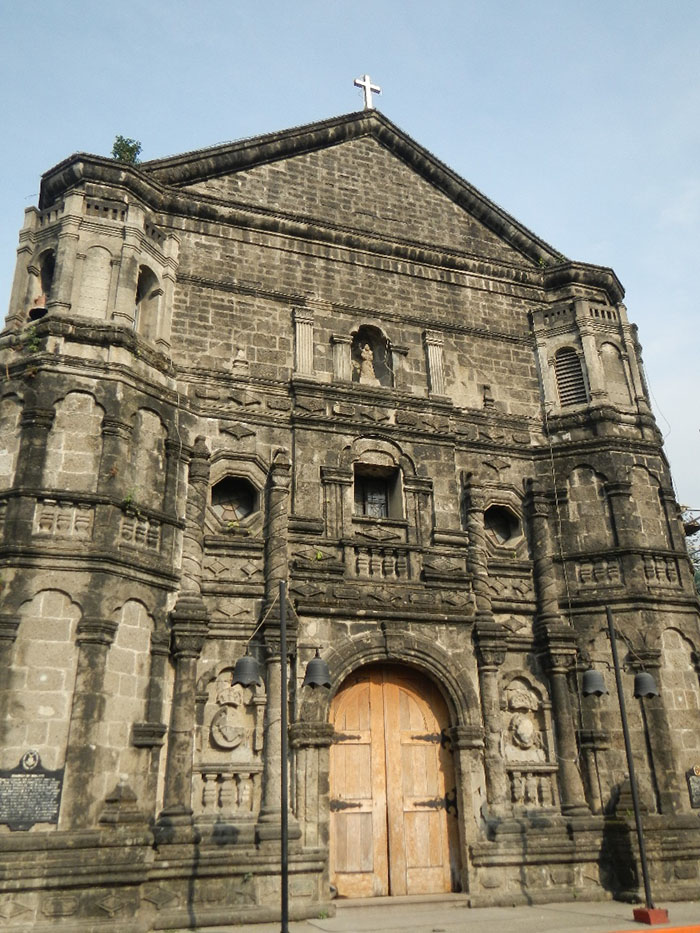 Last but not the least is Malate Church, also known as Our Lady of Remedies Parish. It follows a Baroque style of architecture and houses a statue that travelled from Spain– it is of Nuestra Señora de los Remedios, the patroness of childbirth. The small but beautiful house of prayer is also strategically located in front of Plaza Rajah Sulayman and Manila Bay.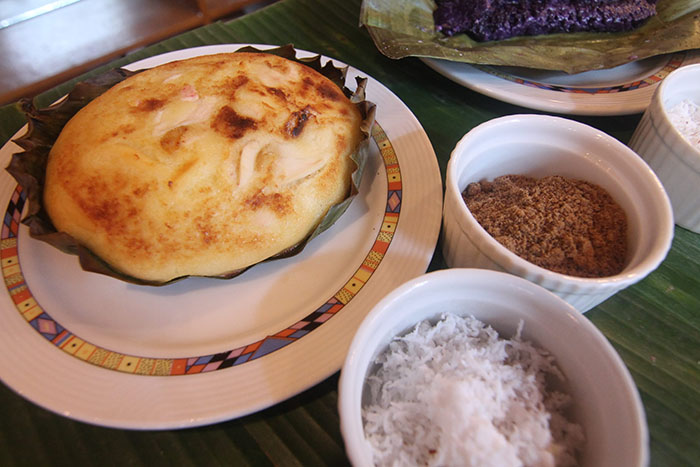 After a long day of Church hopping and driving around Manila, have a quick stopover and unwind at Century Park Hotel (CPH). Grab a soft and fluffy bibingka and hot chocolate at Cafe in the Park before heading back home.
Hits: 115