Starbucks goes greener on Earth Day
Pro-environmental choices celebrated through new reusable cups and straws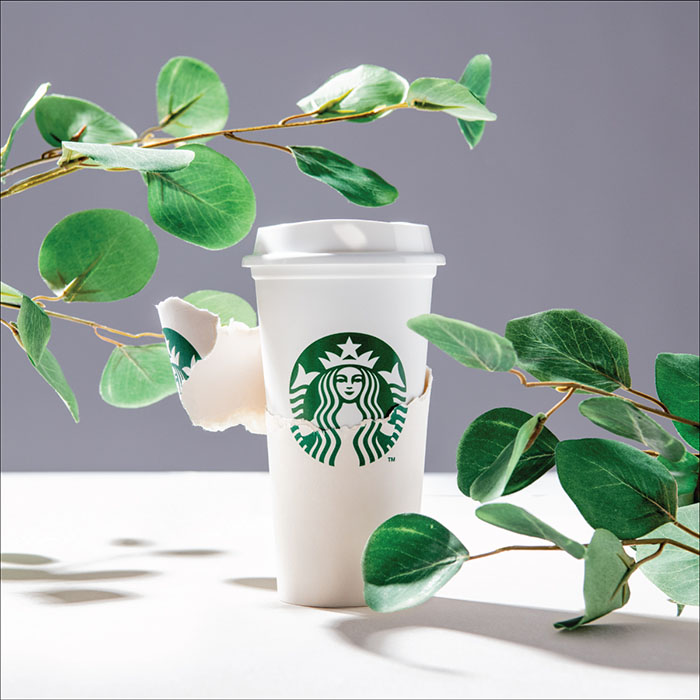 To encourage reusability on Earth Day and to inspire its customers to make more sustainable choices all year long, Starbucks will launch reusable hot and cold cups in the Philippines. Reducing its environmental footprint and positively impacting the communities it serves has always been important to Starbucks. Starting April 22, the reusable cups and straws will be available at all Starbucks® stores in the Philippines.
Interestingly, the reusable cup is nearly identical to Starbucks iconic white cup and is made from polypropylene, a plastic which is widely accepted into global recycling infrastructure. The new reusable cups are designed to make the cup sturdier than paper and is a more sustainable approach to single-use packaging.
As Starbucks continues to works towards creating a more sustainable planet, it also empowers others to join the cause and help organizations with the same vision. From April 22 to 26, customers who will bring in their reusable cups, personal tumblers or mugs of at least 16oz. in size or higher will be given the option to donate their Php5 cup discount to their choice of environmental organization from the given NGO partners. Upon choosing an organization to donate to, customers will receive a complimentary upsize.
Customers may choose between the World Wildlife Fund Philippines or the Haribon Foundation, two organizations dedicated to preserving life and nature. By the end of the promo, Starbucks commits to shoulder the amount needed to match the donations between the two organizations.
Globally, an estimated 600 billion paper and plastic cups are distributed annually. Although Starbucks cups only account for around 1% of that total, it is committed to bring more sustainable solutions to
reduce waste. Since 2014, Starbucks has offered the reusable cup in the U.S., Canada and the U.K. and so far the company has sold more than 25 million globally.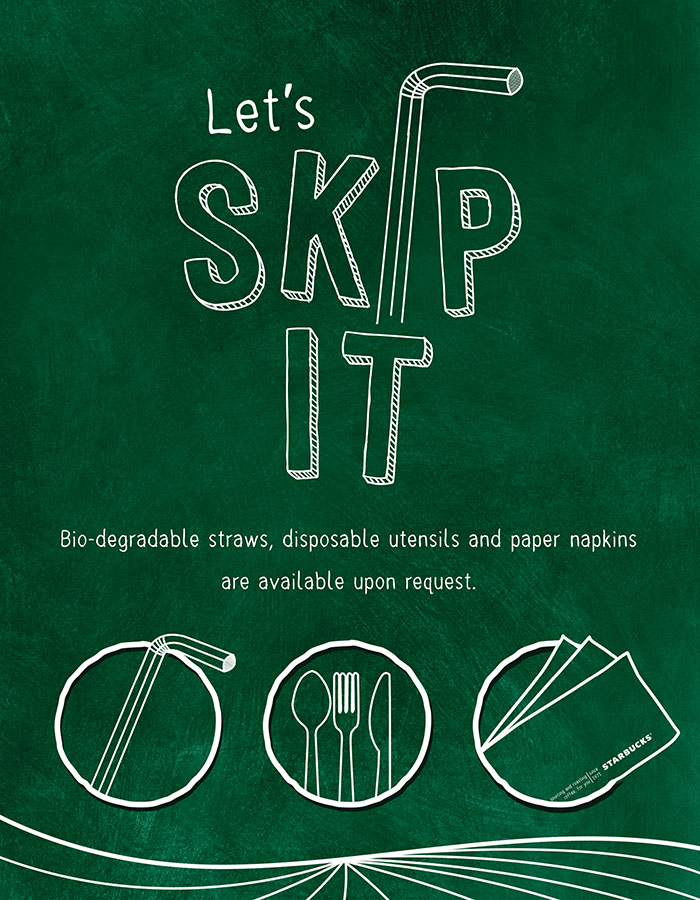 Last year, Starbucks also announced its goal of removing all plastic straws in its store globally by 2020. In the Philippines, the coffee brand has also begun taking steps towards this goal with the Skip the Straw initiative. At local stores, customers are offered to skip the straws, disposable utensils and napkins for their orders and are provided more sustainable options including specially-designed sipping lids and compostable straws.
"We've seen an increase in public awareness and concern for the plastic waste issue in recent years. We're proud to provide a reusable option in all Starbucks® stores in the Philippines without making sacrifices to our customers' daily coffee needs," said Keith Cole, head of marketing, category and QA, Starbucks Philippines. "While there is still a long way to go, we're excited to work with others to find global solutions and encourage our customers to choose reusability whenever possible."
For more information, please contact Denise Barrameda | dbarrameda@rustancoffee.ph
Hits: 149