Unlimited Steak on Sundays at CRU Steakhouse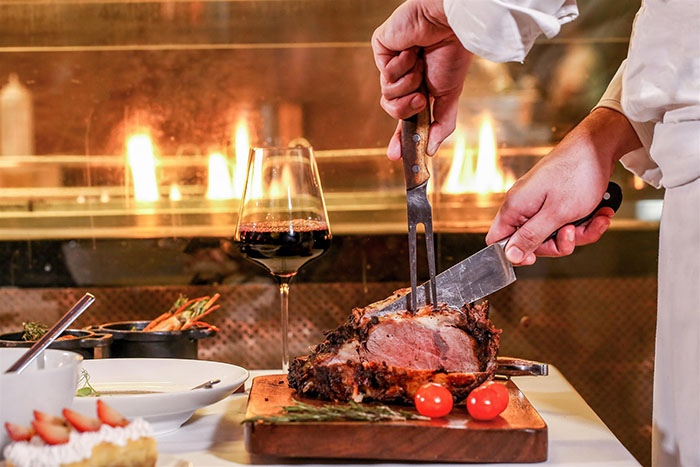 We know you loved CRU Steakhouse's unlimited steak on Sundays so there's no way we are taking it back! Indulge in unlimited slabs of tender U.S. Certified Angus Beef and a dessert buffet for only Php 1,700 per person! CRU's Unlimited Steak is the best and most filling way to spend your Sundays!

Slabs of steak served with appetizer, sides, and dessert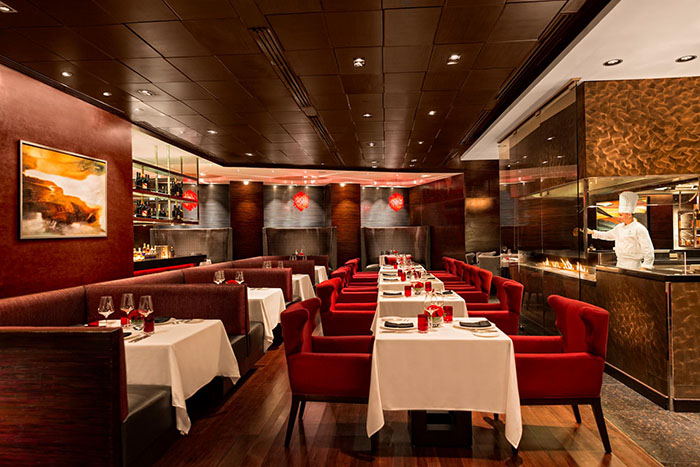 Elevate your Sunday lunch experience with this standout menu. Start off with an exquisite appetizer with a choice of sustainable shrimp cocktail in garlic barbeque aioli with cucumber-avocado salsa, a rich, buttery foie gras with beet puree, mango and lime chutney, and brioche toast or a bowl of creamy mushroom soup with mushroom ragout and truffle oil. For the main course, a well-marbled and perfectly grilled slabs of steak to savor to your heart's content. Of course, let's not forget the sides to complement your steak, a classic garlic whipped potato, sautéed carrots, thick and flavorful mushroom risotto, and black peppercorn sauce. Lastly, to satisfyingly fill you to the brim is a dessert buffet table featuring signature cakes and sweets by Marriott Manila's Executive Pastry Chef, Fil Afable. All this sumptuous selection you can enjoy while reveling in the finest ambiance.

Your Sundays have never been this impressive! Don't miss out on this amazing Bistro Lunch (11:30am-2:30pm) deal! Make your reservations now at CRU Steakhouse for this luxurious treat!

CRU's Bistro Lunch promo runs for the whole year. For more information on Marriott's dining offers please call (02) 988 9999 or visit www.manilamarriott.com. To join ongoing conversations, follow @manilamarriott at Facebook, Twitter, and Instagram.

Hits: 206