Barangay Home Cook Pa More's Opening Salvo in Sta. Ana, Taguig!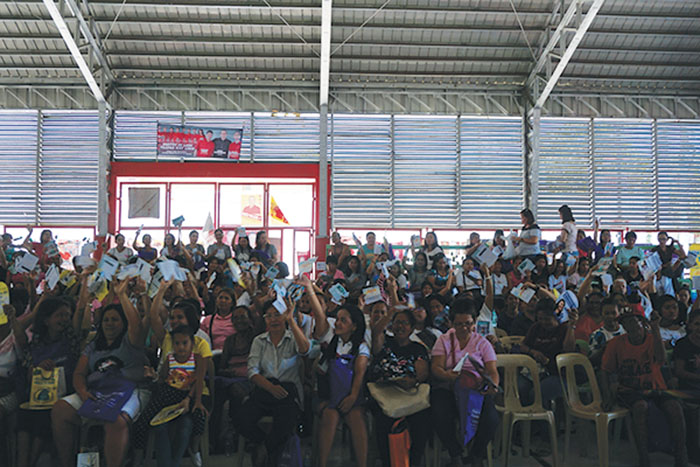 It's been four years since COOK Magazine launched the Barangay Home Cook Pa More Event, and it's only gotten bigger through the years. This fourth season sees its inaugural event in Sta. Ana, Taguig. This year's Barangay Home Cook Pa more welcomes a new major sponsor, Phoenix Super LPG, which is rising fast and making their presence felt. You may be seeing their signature teal popping up here and there with Sarah Geronimo as their spokesperson. Discover the joys of cooking with Phoenix Super LPG indeed. Carl Angelo Diego, Marketing Assistant of Phoenix Super LPG talked about what sets the brand apart from the others and gave tips regarding how to keep your kitchen environment safe. Phoenix Super LPG is derived from Autogas is a clean-burning, high octane, environment-friendly alternative fuel for vehicles.It is considered a "green fuel" due to its low emission characteristic that is friendly to health and the environment and is considered the perfect alternative fuel for vehicles today.
This makes Phoenix Super LPG is a credible and efficient green alternative fuel for home cooking. With its German-made SRG regulator,it is easy to turn the hose in any direction. It also has a snap-on mechanism that is easy to attach. It also has  an inlet safety valve that automatically stops LPG flow if there is a leak. There is an on-and-off switch that is tightly secured to a connecting system. Phoenix SUPER LPG also has a reserve indicator, so you won't be caught with an empty tank. They also conducted an LPG Swapping event at the Santa Ana Multipurpose, Taguig City with Phoenix Super LPG para Safe, Sigurado, Simple ang Cooking Experience.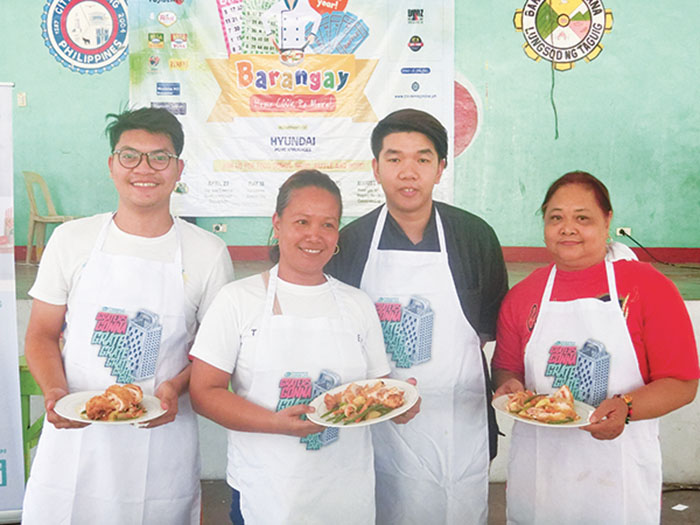 Chef Greggie Mercado of Aging's Food Delight did recipe a demonstration of Pizza Cup using a Hyundai Oven Toaster. Vanessa Sacramento, Marketing Manager of Hyundai Home Appliances introduced the brand , which is making a name for themselves in the appliance arena, assuring the public of the quality they've come to expect from this high profile name. An innovative Mac and Cheese with Bacon Bits saw the use of a Hyundai Rice Cooker. Lucky members of the crowd got to go home with Hyundai Fun Party Grills, Rice Cookers, and Electric Kettles.
Chef Greggie went on to do another recipe demonstration of Cheesy Hawaiian Ham Chicken Roll using King Sue Sweet Ham and Eden Cheese, this time for contestants to recreate. Philip Tugano, Carmencita Aguilar, and Loida Ramos gamely joined in the fun. For their efforts, they won not just prizes but the cooking implements and the Phoenix LPG.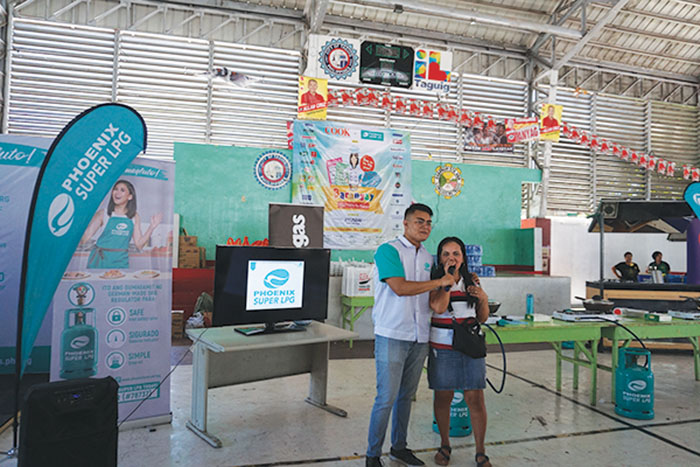 For an easy dessert that anyone can make, one of the popular choices at Aging's Food Delight dessert grazing table are bananas dipped in chocolate. Children will have fun doing this recipe and will be delighted with the infinite number and variety of sprinkles, the choco-banana can be decorated with.
COOK Home Cook Pa more would like to acknowledge Barangay Sta Ana, Taguig Chairwoman Mary Anne F. Flogen, who was assisted by Taguig Elementary School Batch 84 by Mr. Dax Erickson Cruz.
The crowd went home delighted with numerous raffle prizes that were drawn throughout the event.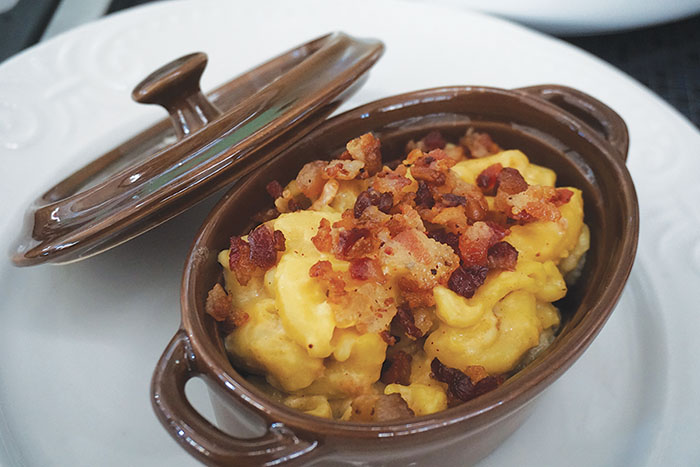 HYUNDAI DEMO by: Chef Greggie Mercado
Pizza Cups
Ingredients:
Loaf Bread
Tomato Puree/pizza sauce
Cheese
Pizza Toppings
(sweet ham, pineapple, mushrooms, bellepepper, pepperoni)
Procedure:
Press the loaf bread on the cupcake pan
Spread the sauce then fill it with your favorite pizza toppings and combinations
Grate some cheese on top, spray it with little water
Bake for 10-15 minutes temp 150c
Enjoy it while it's warm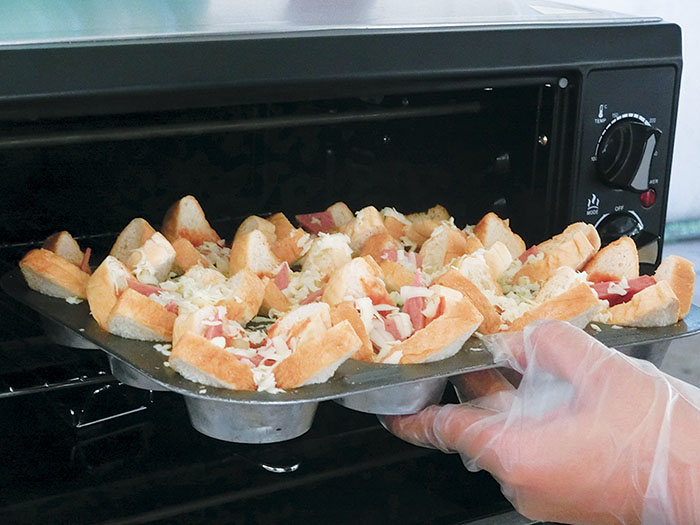 Mac and Cheese with Bacon Bits
Ingredients:
1/2 kilo elbow macaroni
1 liter water
1 liter full cream milk or evaporated milk
1 pack cheese (165g)
Pimiento Cheese Spread (100g)
1/2 cup butter
Bacon oil
Pinch of white pepper
Pinch of salt
Paprika (optional)
Cooked Bacon Bits
Procedure:
Prepare all of the Ingredients
Mix it all in the hyundai pressure cooker pot except the bacon bits
Turn the knob to 30 mins
Top it with some Bacon Bits Before Serving
Ready to Serve, Enjoy it while its warm
Hits: 155