Feast of Senses: LAKBAY MUSEO WILL MAKE YOU INTERACT WITH CULTURE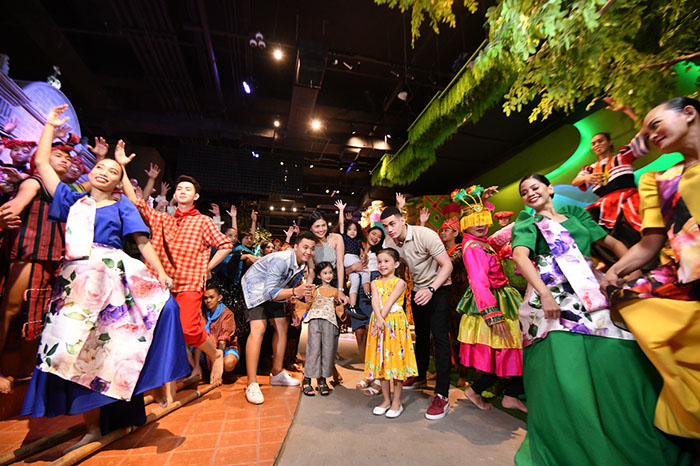 Lakbay Museo offers a one of a kind experience unique to its museum. Journey into learning encounters for all ages, with a special curriculum catered to students from different levels. Adventure into the three island groups – Luzon, Visayas, and Mindanao. Lakbay Museo will take you on an expedition not only through seeing the country, your senses will have feast. Get ready to smell, hear, feel, and taste the Philippines!

Appetize your senses with the different smells of Filipino food and drinks! Museum collections feature a variety of aroma-filled Philippine heritage. The Coffee Collection coming from across the country teases with its rich flavorful smell. Dried fish or tuyo brings about the smoky smell that reminds the mouth of its crispy, salty flavor best paired with the classic suka or vinegar and its powerful smell. Both these delicacies are made available in the Dried Fish Collection and the Vinegar Collection. Another strong odor that pleases the senses is the famous bagoong commonly made of fermented fish or krill. The Philippines is known for distinctly pungent food, but the flavors are more than worth the bizarre experience of its smell.
"You are what you eat," and truly Philippine cuisine embodies the country's identity. Feast on the exhibit, quite literally, with over 600 known Filipino dishes within the collection. Different regions, different provinces, different food, and different variations of dishes that characterize the Filipino taste have been gathered here together in one museum. Experience what makes food Filipino and how it changes in different places within the country. Taste the sour, sweet, salty, spicy, bitter and so much more at the Lakbay Museo.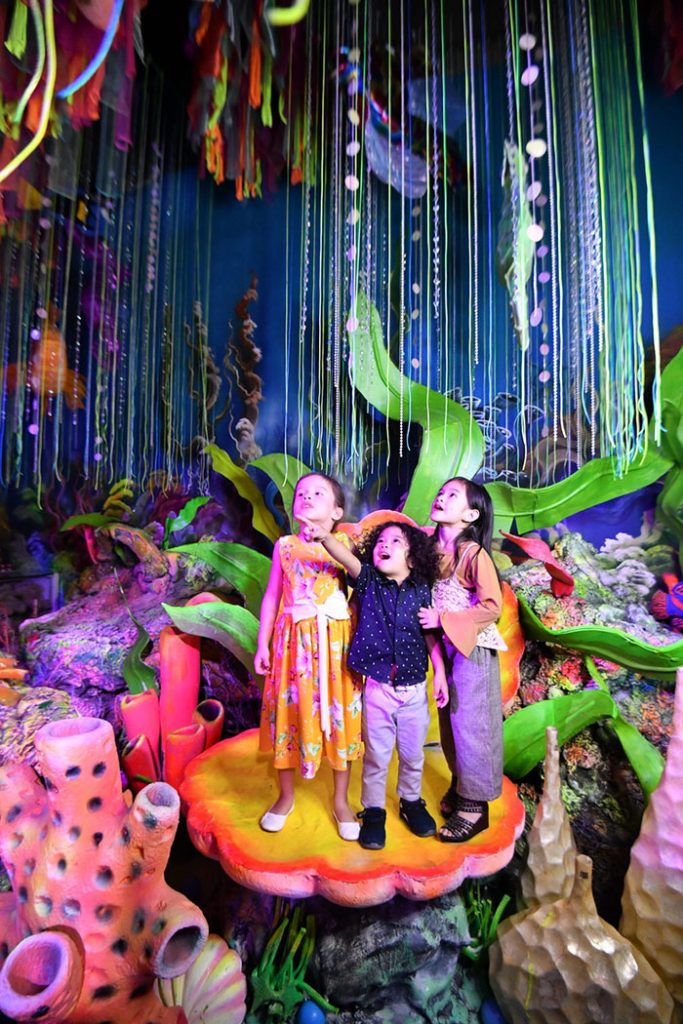 Listen to the music, voices, and sounds of the Filipino! Celebrations of life and its occasions are always present in Philippine festivals that take place in provinces across the archipelago. Not only will you see the wide array of life and vivid color showcasing Philippine creativity, but also to hear the culture. Festivals are a display of the people's music crafted by locals and special to its geographic location. Walk through the exhibition of Philippine famous festivals and hear the culture firsthand. Where most people have to travel to experience this array of lively tradition, Philippine festivals are brought and assembled right in this museum.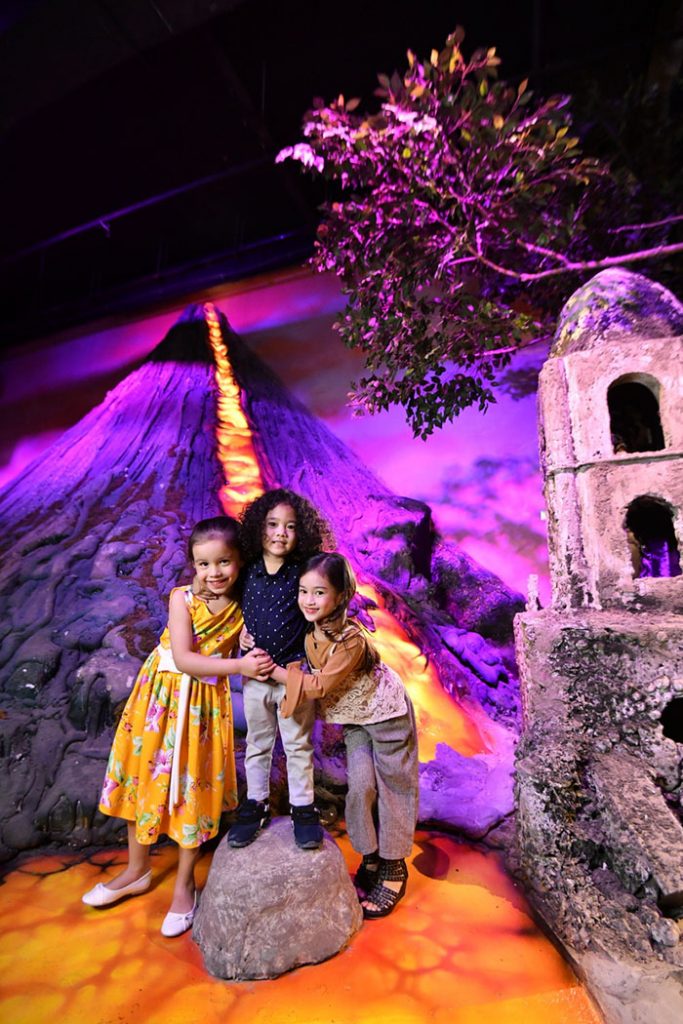 Colorful Filipino life can also be felt. Textures from the country's weavers can be touched through the fabric collection that comes with local stories seen through how the traditional attire is created from thread to the whole image. Play with the rice grains and feel its small, solid, powdery consistency through moving your hand through it. Rice is a staple Filipino food and as majority of the country's people are its farmers, you will get a feel of it yourself.
See the Philippines in one gallery! History can be fun, colorful, and Instagramable at the same time. Food, clothing, culture, and traditions of the Filipino look into the people's livelihood. You get a look through the Philippines and a feel of how Filipinos live their lives. Your senses will be tickled in this all in one experience. Located at S Maison in Conrad Manila at the Mall of Asia complex, Lakbay Museo was built on the foundation of environment conservation. Nearly all of the exhibits were constructed using 4,560 old and used rubber slippers and scrapped materials, 328 old rubber tires, 453 old car mats, and a variety of recyclable materials. The museum also provides job opportunities to out of school youths, non-professionals, local artists, disabled persons, and senior citizens. In partnership with the DTI OTOP this Philippine millennial museum concept is providing 189 micro, small and medium scale enterprise in the country gain market access for their products. Walk through Lakbay Museo and revive the spirit of Filipino cultural heritage and tradition! For further knowledge, visit our website www.lakbaymuseo.ph or email us at press@lakbaymuseo.com!