Baguio Hosts First International Certification in Hospitality and Tourism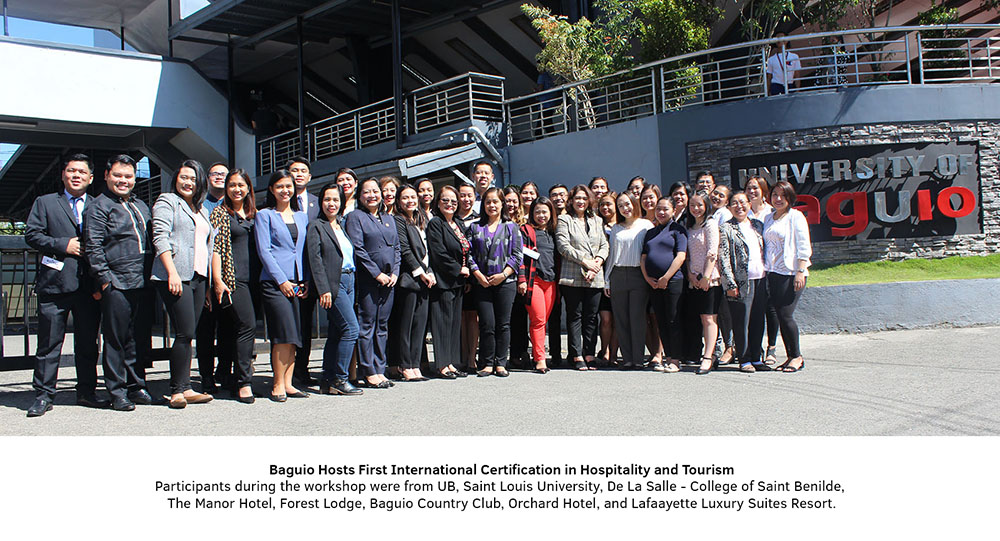 The first international certification program for hospitality and tourism in Baguio was held in the University of Baguio on May 15-17, 2019. The participants were industry practitioners, faculty members and students coming from various parts of Luzon.
Asia World Hospitality (AWH) collaborated with the University of Baguio to conduct the program: Certified Guest Service Professional (CGSP). The certification program discusses the golden elements in customer service and building relationships with customers, understanding ratings and popularity rankings, and preventing fraud, among other topics. The three-day workshop is concluded by taking the certification exam. It was facilitated by Ms. June Lucero-Antonio, a hospitality and tourism professional.
The industry of hospitality and tourism is considered as one of the country's economic drivers and sources of employment. Hence, the need for adhering to and delivering international standards of service.
Asia World Hospitality is the exclusive international associate of the American Hotel and Lodging Educational Institute (AHLEI) in the Philippines.
For more information about AHLEI certification programs and workshop lineups, you may reach us via email at info@asiaworldhospitality.com or you may call on +63 2 729 68 65 or +63 917 523 2128 and visit our website at asiaworldhospitality.com