Indigo Goes Beyond Meat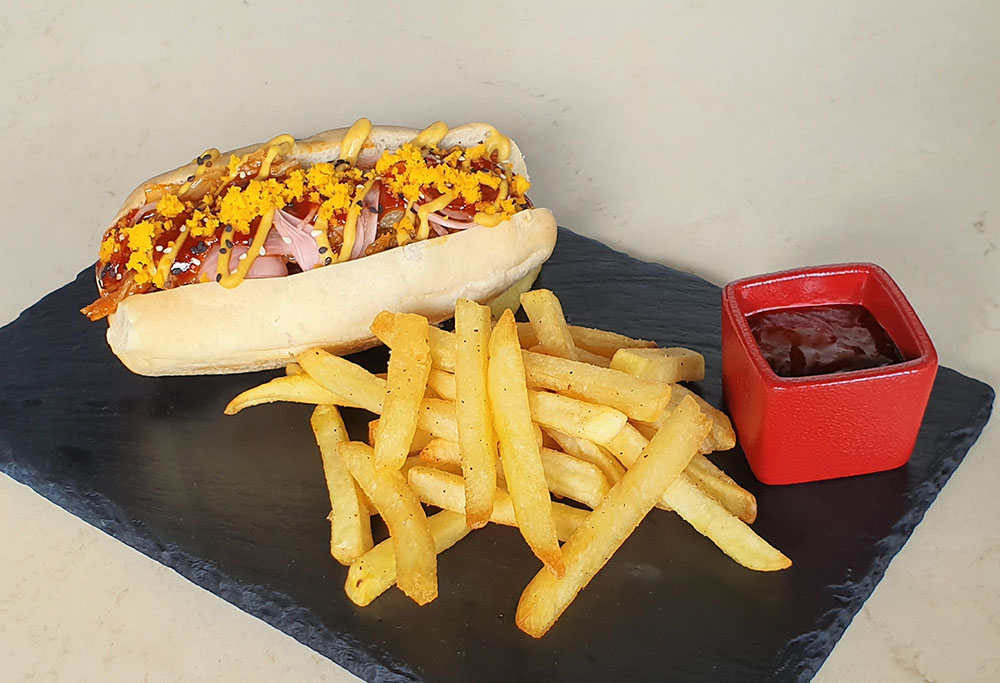 If you are vegan or if you are simply looking for healthier options, Indigo Restaurant has created vegan dishes for you to enjoy. You now have healthier food choices when you go on a tropical vacation in Boracay.
Savor the tender, delicious and juicy goodness of meat minus the guilt with Indigo Restaurant's Beyond Meat food options which include Cheese Burger Classic and Asian Sausage. Our plant-based meats are made-up of proteins from peas, rice, mung beans, and fava beans which are rich in a variety of heart-healthy nutrients such as fiber, potassium, magnesium, plant sterols, vitamin E, flavonoids and other polyphenols.
Our Cheese Burger Classic is made of plant-based burger patty that melts and tenderizes like beef — retaining the juicy, meaty deliciousness of a traditional burger. The juicy patty is topped with vegan cheese and fresh lettuce, sandwiched between tasty vegan brioche slices and is served with a side of frites. The Asian Sausage, on the other hand, uses plant-based sausage that provides the mouthwatering and juicy satisfaction of pork, but with all the benefits of plant protein. The plant-based sausage is served on a baguette topped with vegan cheese, kimchi relish, pickled onions, and gochugang-ginger ketchup with a side of frites.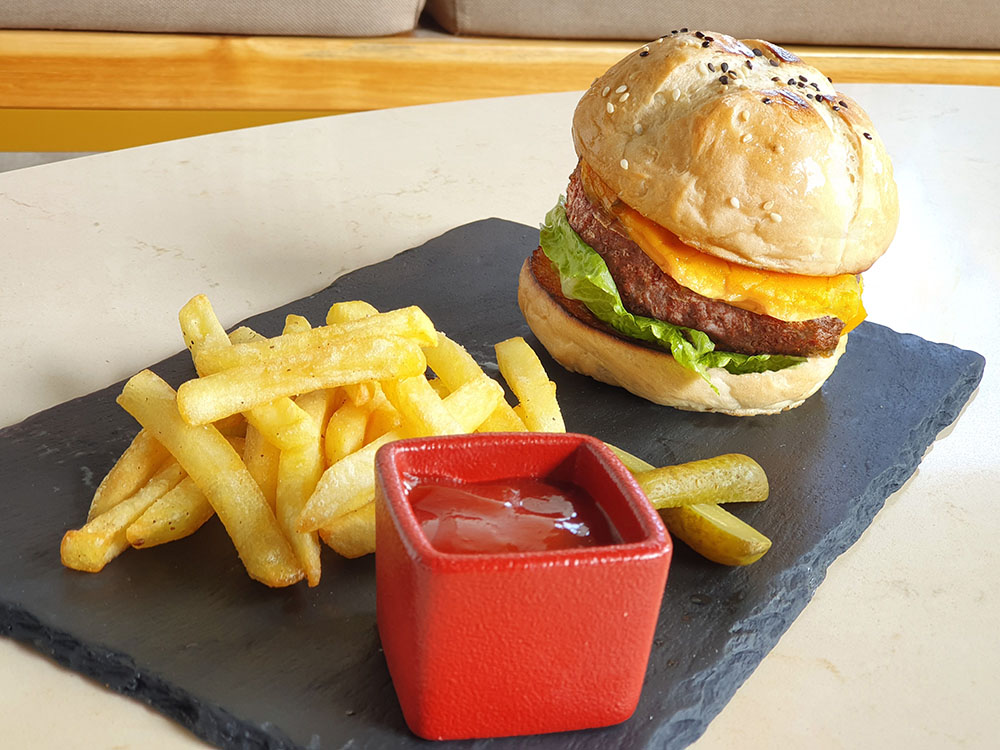 Indigo Restaurant's Beyond Meat initiative is a program that focuses on providing healthier food options that are as satisfying and as flavorful as its all-meat counterpart. It also promotes ethical eating because it contributes in lessening the environment impact of meat production.
Indigo Restaurant is Discovery Shores Boracay's most popular dining destination. It serves a highly seasonal menu of creative coastal cuisine, using only the finest ingredients available from the bounties of land and sea. Its unparalleled wine program offers Indigo diners with Boracay's best selection of wines by the glass, along with prestigious bottles of leading labels from old and new world wineries.
For inquiries and reservations, visit www.discoveryshoresboracay.com or call (632) 720.8888
Discovery Shores Boracay is owned by The Discovery World Corporation and is managed by the Discovery Hospitality Corporation.