Culinary Coach, Executive Chef Massi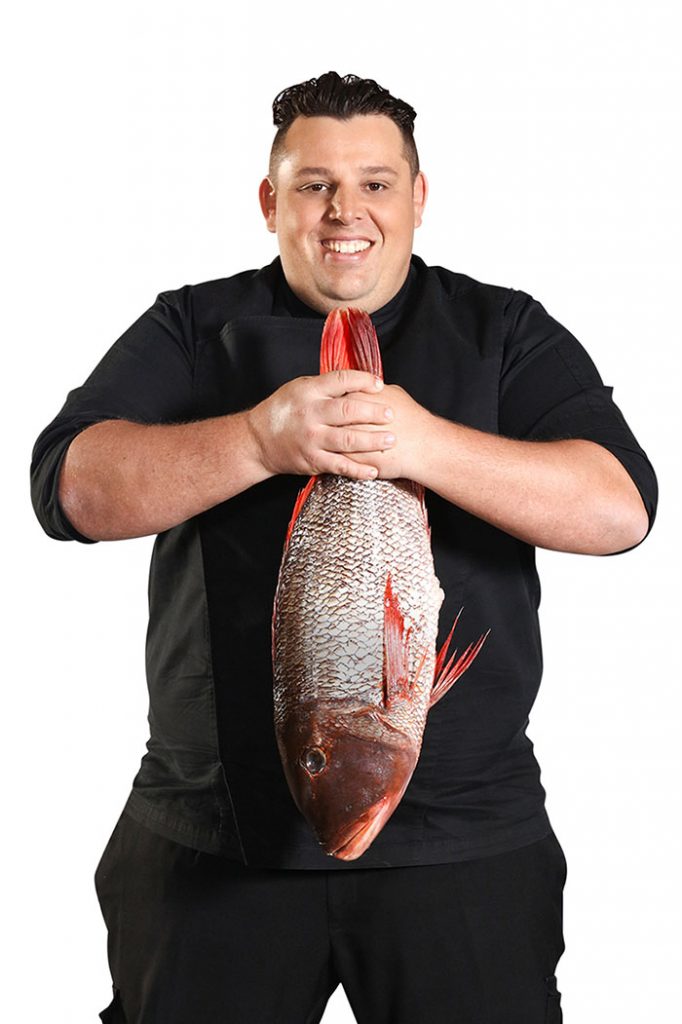 Novotel Manila Araneta City warmly opens its kitchen to this collaborative philosophy of its new Executive Chef Massimiliano Pauletto who is bringing along more than two decades of culinary experience.
Chef "Massi" alongside F&B Director Matt Salcedo will oversee the operations of Novotel Manila Araneta City's five dining outlets namely, Food Exchange Manila, Gourmet Bar by Novotel, Sabor Bar de Vinos, Indulge Gelato, and the 6th Pool Bar and Lounge. Plus, all events and meetings banquet requirements.
Hailing from Castellanza, Varese, Italy, Chef "Massi" grew up in a traditional Italian family way of preparing food and festively dining together.
Sharing his fond childhood memories, he recounts that he, his brothers and cousins chase chickens, pick fresh produce from their vegetable garden and assist getting the food from the fire while roasting. "Until today, my family believe that basically the food needs to be produced by yourself. So, no MSG. No chemical."
His interest in food was strongly influenced by his late grandmother Esterina who was the cook of the family. "She was a really good cook. I started following her recipes and this carried me through my culinary career."
GLOBAL CULINARY CAREER
After spending five years in a culinary school in Milan, Chef Massi entered his first apprenticeship under the tutelage of the esteemed Chef Gualtiero Marchesi, who is considered as the founder of modern Italian cuisine at the three Michelin-starred Albereta Hotel.
"I learned a great deal about old French cuisine from him. At that time, they were all doing molecular approach while we were still using the duck press," Chef Massi fondly recalls.
After a few years of serving as chef for the Italian Navy, his culinary journey took him further to learn from other celebrated chefs including the Michelin-starred Chefs Davide Bisetto and Alberico Penati.
He went on to grow and build his culinary portfolio across London and Brussels, until in 2004 when he ventured to Kuala Lumpur, Malaysia for five years.
"In Europe, we throw pot and we scream at each other; something that in Asia you cannot do. I start as a little Gordon Ramsay. They just make me understand that you cannot." Chef Massi embraced the cultural difference between the East and the West and developed a higher respect for food which is an integral part of the daily life of Asians.
"In Asia, everywhere is food; in the little street, little corner and the market. The street food is something that in Europe we lost by years. So, this is one of the beautiful things about Asia."
His sojourn across Vietnam, India and Africa has finally led him to the Philippines. "Accor as a company is one of the biggest players now in the world. It is time to be a part of it," he said.
"I'm very happy to start with this hotel in this part of the city. We are not in Makati. We are not in Bonifacio. We are in Quezon City. Quezon City will explode in the next years or so, I would have marked up my name here," he expressed.
Applying his strong culinary background, Chef Massi starts introducing techniques that reinforce the global f&b team of Novotel Manila Araneta City in order to provide better quality palatable dishes and unique dining experience.
"My team are fantastic. Basically, I just push them in the right direction. I always tell them you guys carry on and I will com from the other side and slowly we'll go together."