Kid-Powerment At Work: Tang Works uses Kids' Ideas to Build Water Source for Community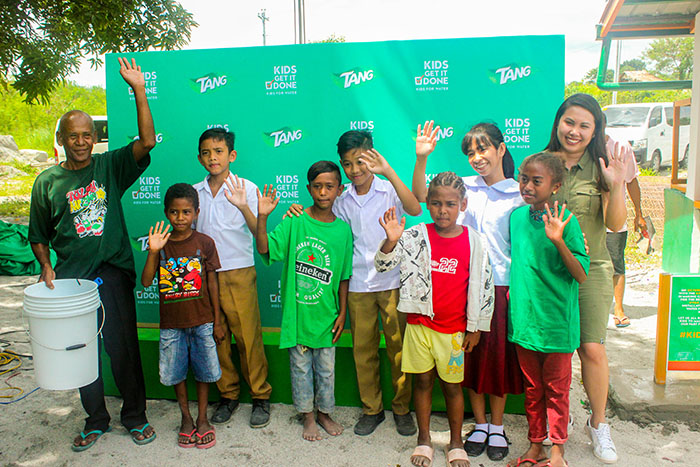 Kids may be young but when given the chance to prove themselves, kids have shown that they can step up and help create a difference. After all, there are no limits to a kid's imagination and what they can aspire to do when given the opportunity.
Truly, kids can get things done and Tang believes in this. Tang knows that kids can accomplish big things if only they would be given the chance. To bring this idea to life, Tang launched a campaign meant to inspire kids to aspire for change because #KidsGetItDone. Tang wants to empower kids by providing them with nutritious fruity goodness so they can make a change in the world and be the change they want to see.
Nicolei Garcia, 9 years old, is a young eco bricker. She makes use of the fact that her family owns a sari sari store and collects all the plastic left behind by customers to make eco bricks. She is already on her 2nd year of donating the eco bricks to schools and communities to be used as replacement for hollow blocks.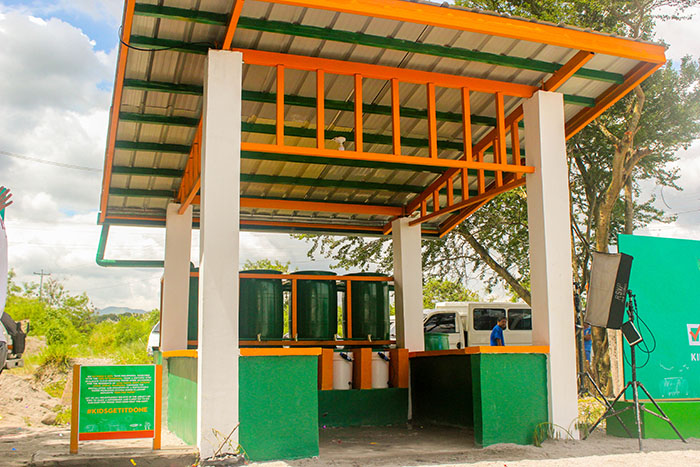 Another kid who is making a difference is Anika Miles Macasieb, 12 years old. She came up with a Life Protecting Gadget, which is an ingenious gas leak detector made of simple materials. This is a true life changer because it helps minimize fire caused by LPG gas leaks.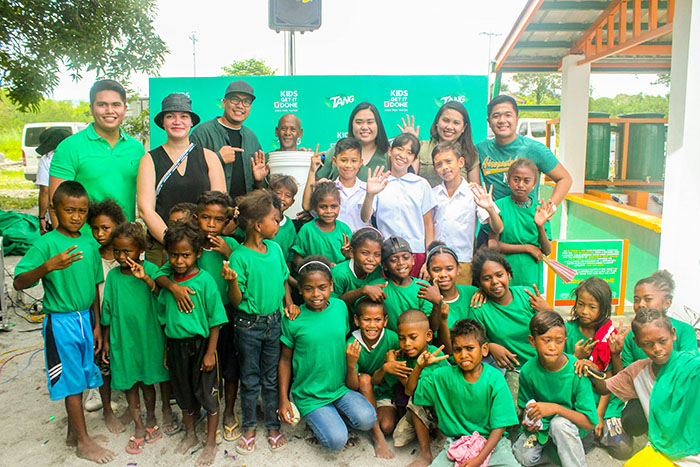 Just like these kids, Tang wants to inspire more kids to do the same by organizing a school ideation to give the kids of Cuayan Elementary School the power to raise 1 million glasses of clean dringking water through the Tang Kids for Water Campaign. There were 100 students who came up with different ideas on how to provide clean drinking water but it was Jethro Bajas who came up with the winning piece. The water filtration system will provide clean drinking water to 100 Aeta families in Sitio Pidpid.
Jethro, a Grade 6 student from Cuayan Elementary School, designed a water filtration system that utilized nature. He thought that a raincatcher would be the perfect structure because rainwater can be collected and filtered. Should there be no rain, they can also get water from the creek to use for water consumption. The water filtration system will cater to 100 Aeta families in Sitio Pidpid and will help them provide access to clean drinking water. Jethro believes that he and other kids can help their community. Truly, these #KidsGetItDone.
According to Ms. Princess Landicho, Brand Manager of Tang Philippilines, "An advocacy that has been very close to the heart of Mondelez Philippines, the makers of Tang, has always been about taking care of the environment and helping provide basic nutrition needs" This is the reason why this campaign was born.
Last October 9 2019, kids from Cauayan Elementary School in Pampanga and the Tang Brand team led by Ms. Princess Landicho, turned over the Tang Water Filtration System to the community of Sitio Pidpid and its Chairman, Paramay-Sibal.
In a short documentary about the project, they showed the Aeta families struggling to find clean water and how a group of kids managed to come up with a project that changed the lives of 100 families.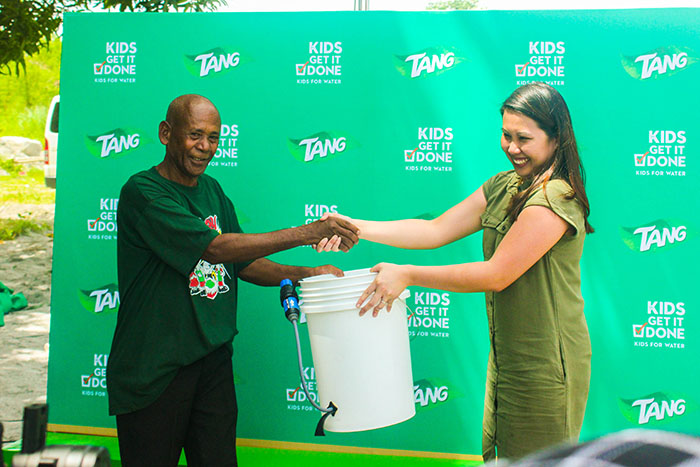 Tang is always looking for opportunities to help and through the "Kids For Water" project, Tang is very grateful to help communities in need. Tang has not just been able to help the environment, but it has also provided clean drinking water to communities who do not have it. Tang has been able to not just help the environment, we have been able to provide clean, accessible, and reliable water to communities who do not have it.
Tang's goal is that through this campaign, we can give kids the power to raise 1 million glasses of clean drinking water because we strongly believe that kids can make a difference and this has been proven by the students of Cuayan Elementary School. Though they are still young, these kids realize that they can be part of creating a solution for the people of Sitio Pidpid."
To know more on how you can support this campaign, visit Tang's Facebook Page and share your own stories of how #KidsGetItDone – simple acts of KIDNESS (kindness in kids) and Tang will feature these unique stories one by one.
Tandaan, kahit bata, may nagagawa because #KidsGetItDone.