Highlighting The Highball: Johnnie Walker Introduces A New Way To Discover And Enjoy Whisky
Johnnie Walker, the world's #1 Scotch whisky, puts the spotlight on the Johnnie Highball – a delicious and new way to enjoy whisky that's making waves across the globe and in some of the world's most influential hotspots, including the Philippines. The Johnnie Highball breaks old notions that whisky should only be consumed neat or on-the-rocks.
The highball serve has been enjoying a surge in popularity all over the world because people are now looking for longer drinks with lower ABV that look great and taste amazing. The Johnnie Highball hits this sweet spot, and is a bold, big-flavoured take on the classic cocktail serve. "What's so great about the highball is that there are virtually unlimited ways to prepare one. By simply adjusting the measurements, or maybe switching up a mixer or the blend, people can unlock different kinds of taste experiences – ideal for people who think they don't like the liquid, or have yet to discover it," shares Rian Asiddao, Diageo Reserve Brand Ambassador.
In its simplest form, a Johnnie Highball consists of Johnnie Walker whisky, a mixer, and a garnish. Best served in a chilled tall glass filled with a generous amount of ice, this new coctktail trend proves that ice actually enhances, not waters down, the spirit and flavour of a drink.
There are no strict rules or recipes to follow; but for people who like a recommendation, Johnnie Walker has come up with the Johnnie Highball Collection. Led by Johnnie & Lime, an instant classic and a sure hit among those who are regular whisky drinkers and those who are still new to the liquid alike, the Johnnie Highball Collection features a line up of drinks tailored specifically for the Filipino palate.
Any of the drinks in the Johnnie Highball Collection are easy to make using Johnnie Walker Red Label, Black Label, Double Black, and Gold Label Reserve – perfect for enjoying in a bar or for making at home with friends.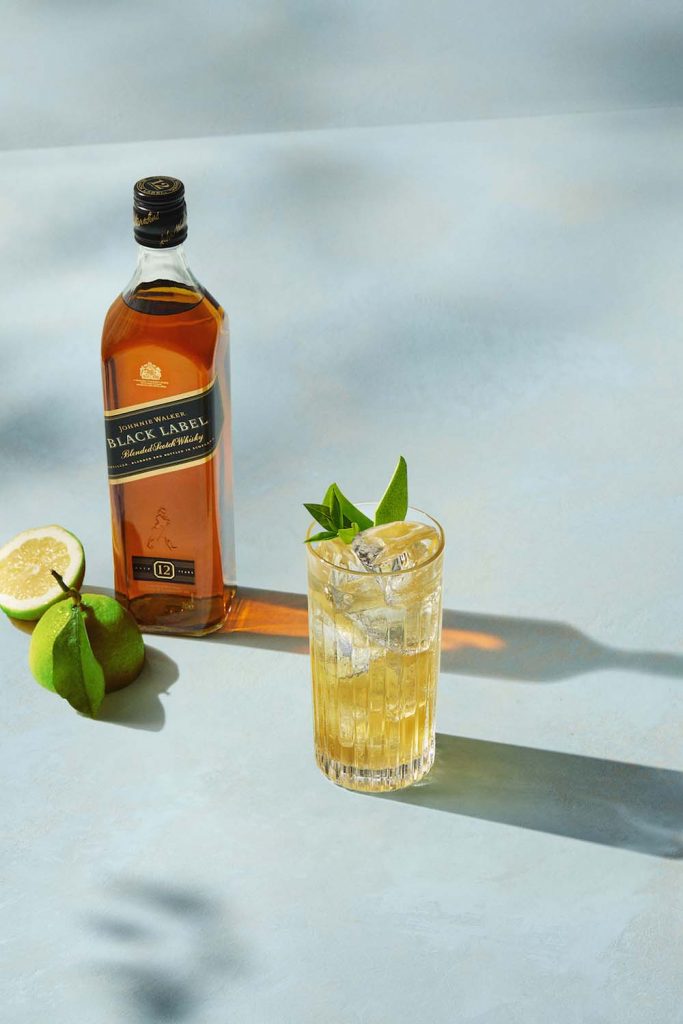 Johnnie & Lime
Best enjoyed using Johnnie Walker Red Label or Black Label, the Johnnie & Lime Highball is smoky with a kiss of citrus. To make, add 40ml or about 1 shot glass of Johnnie Walker Red Label or Black Label to a chilled tall glass filled with ice, and then top with 120ml lemon lime soda. Lastly, garnish with a slice of lime.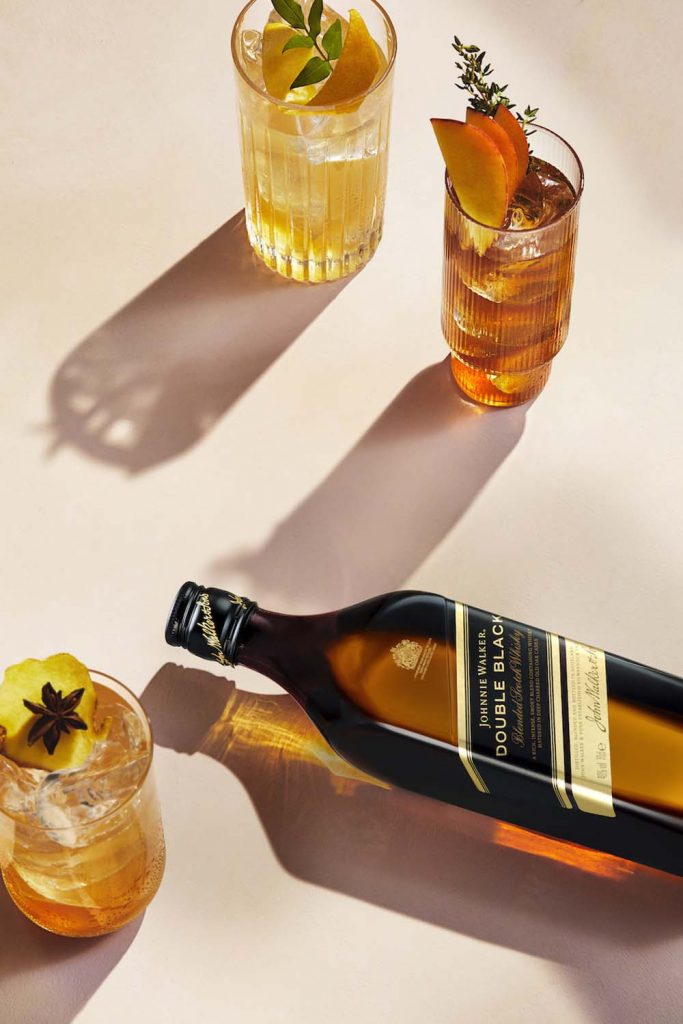 Johnnie & Ginger
A drink perfected by using Johnnie Walker Double Black as base, Johnnie & Ginger is a delicious mix of spicy and smoky flavours. Simply add 40ml or about 1 shot glass of Johnnie Walker Double Black to a chilled tall glass filled with ice, and then top with 120 ml ginger ale. Garnish with an orange slice.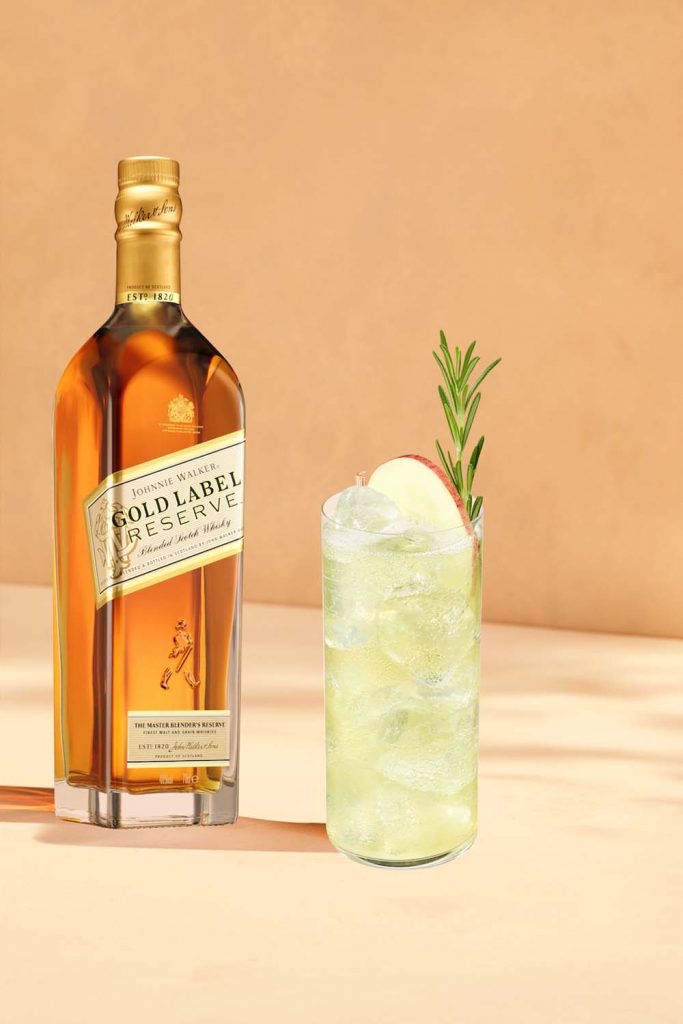 Johnnie & Apple
The luxuriously smooth taste and creamy notes of vanilla and dark fruit of Johnnie Walker Gold Label Reserve blends impeccably with the tartness of apples in the Johnnie & Apple Highball. Make your own by simply adding 40ml or about 1 shot glass of Johnnie Walker Gold Label Reserve to a chilled tall glass filled with ice, top with apple juice, and then garnish with an apple slice.
For those who have yet to discover and enjoy whisky; those held back by the notion that there's a proper way to drink it, or that good quality Scotch should never be mixed; or perhaps even those who are already on the lookout for new or other drink experiences, the Johnnie Highball is a delicious way to get their fix," shares Nio Judalena, Marketing Manager of Diageo Philippines. "The ingredients in a highball can vary, but what's consistent is that it is long, cool, crisp, and easy to drink – a real game-changer."
Learn more about the Johnnie Highball and the Johnnie Highball Collection by visiting Facebook.com/JohnnieWalkerPH or @johnniewalkerph on Instagram.
JohnnieWeekend
To introduce the Johnnie Highball Collection, Johnnie Walker is taking over the country's biggest cultural hotspots and bars from October until the end of the year. Watch for the JohnnieWeekend Highball Hour Takeovers, happening alongside fresh and unique JohnnieWeekend events in collaboration with VeryDone (@weareverydone on IG), a collective of the hippest DJs and artists known to bring the house down at the hottest bars and clubs around the Metro and in select cities out of town.
Dance to the DJ, score must-have merchandise, and discover the Johnnie Highball Collection at the different JohnnieWeekendxVeryDone events and Highball Takeovers on these dates:
October 12 – Dulo MNL, Poblacion, Makati
November 8-9 – Pasig
November 22-23 – QC
December 6-7 – BF, Paranaque
December 13-14 – BGC, Taguig
Going beyond Metro Manila, check out the Johnnie Walker House in these locations:
October 1-12 – Cebu
November 5-17 – Siargao
For more information, check out JohnnieWalkerPhilippines on Facebook and @johnniewalkerph on Instagram!
Hits: 124