#Bemoreimaginative as We Count Down the 12 Gifts of Christmas with Toblerone!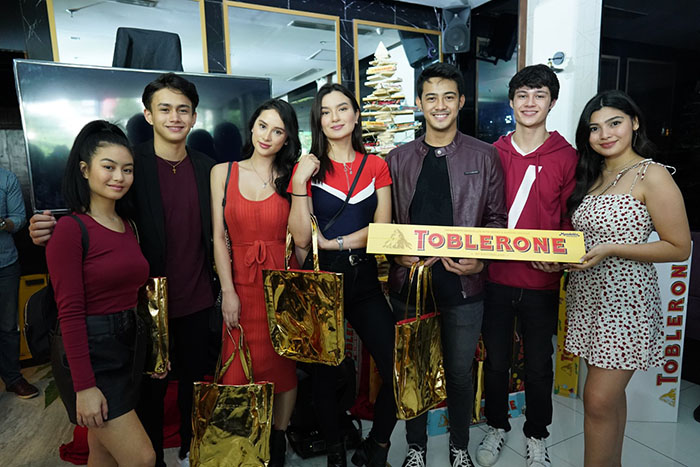 Don't know what to get your loved ones for Christmas? Worry not, because Toblerone has surveyed the top items on every Filipino's wish list and developed special gift packs this holiday season. #BeMoreImaginative as we count down to #TobleroneDaysofChristmas, and celebrate the joyful season with limited edition Toblerone Blank Packs.
With the theme "12 Days of Christmas with Toblerone," the limited edition Toblerone Blank Packs have different personalities that are individually inspired by the top 12 gifts Filipinos want to receive this Christmas season. These include sleeves for the stylish maven, the pet lovers, the techies, the plant lovers, the beauty addicts, the bookworm, the toy collector, the shoe addicts, the gym buffs, for the jetsetters, for the always connected, and for those wishing for good fortune . These packs are the perfectly sweet way to #BeMoreImaginative, and showcase one's most creative self to the people they love.

While every pack design has a specific theme, one can #BeMoreImaginative, and give the well-loved triangular chocolate their own personal touch by writing thoughtful messages on the Toblerone Blank Packs. Toblerone is also stepping up the ante of giving this season, by giving Filipinos a chance to give their loved ones 1 of the top 12 most wanted gifts for Christmas. Prizes include like a trip to Japan, a shopping spree, a new mobile phone, and more! From, November 15 to December 27, Filipinos can join the Toblerone Christmas promo by buying Toblerone packs worth PHP100. Redeem and fill up raffle stubs at designated mall hubs nationwide, plus get a chance to win a giant 4.5 kg chocolate bar this Christmas! Just, follow the #BeMoreImaginative and #TobleroneChristmas hashtags and follow @tobleroneph on Instagram and Toblerone Pilipinas on Facebook to find out how to win the delicious prize. 
This season of giving, #BeMoreImaginative! Combine your most creative self with the gift of thoughtfulness and have a #TobleroneChristmas with the limited edition Toblerone Blank Packs, available in four favorite flavors, namely milk chocolate, dark chocolate, white chocolate, and crunchy almond chocolate.