Shake Shack Opens at SM Megamall
New York's Iconic Fine Casual Restaurant Brings Burgers, Hot Dogs and Frozen Custard to East Manila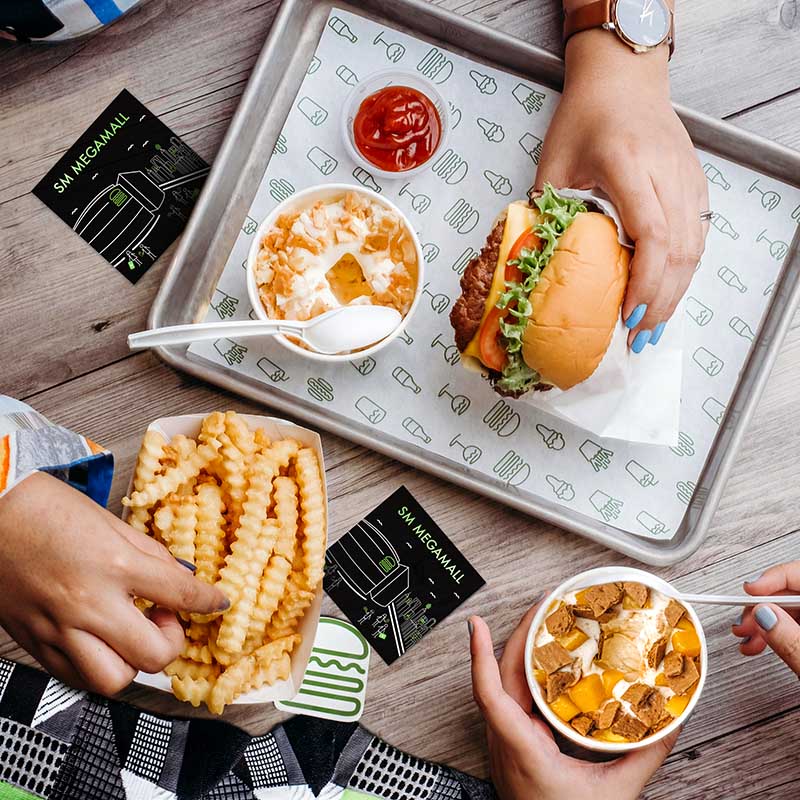 Get ready, Shack fans! After debuting Shake Shack's flagship Manila restaurant at Bonifacio High Street in May, the fine casual New York burger stand is set to open its second restaurant in the country at the Mega Fashion Hall at SM Megamall last December 6.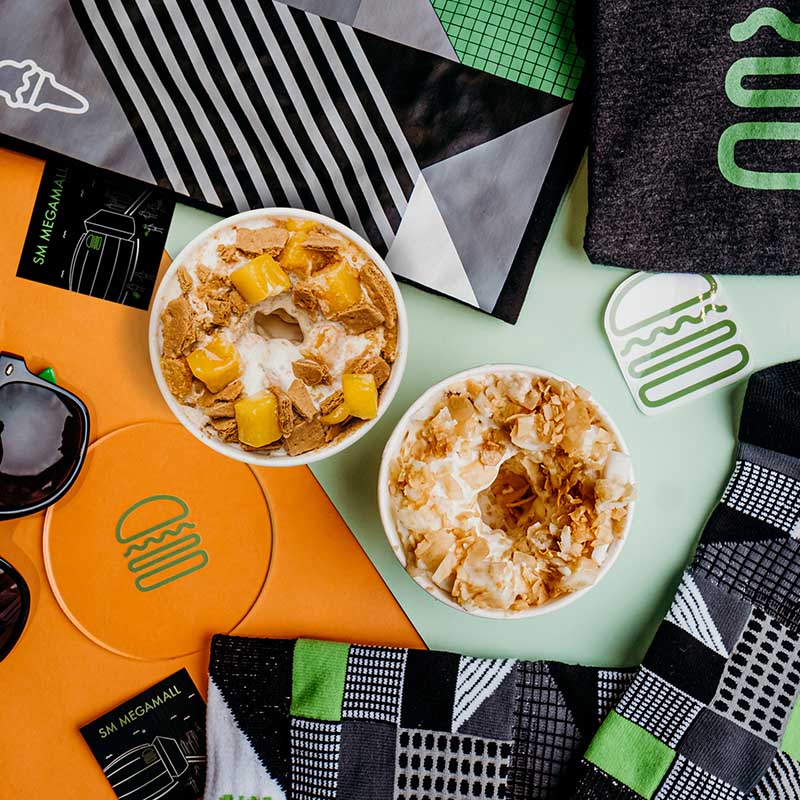 SM Megamall Exclusives
Shake Shack again collaborated with local Manila purveyors, producers and artists to make SM Megamall a distinct community gathering place.
The menu features two concretes exclusive to SM Megamall. First, the Mega Mangga! is an ode to the national fruit and features vanilla custard blended with fresh mango and graham, topped with freeze-dried mango. For a sweet and salty flavor, Shack fans can try the Coconut Pie Oh My which is vanilla custard blended with Wildflour's coconut pie and toasted coconut, and five percent of sales from this concrete benefit Children's Hour organization providing welfare and development for Filipino children in need.
Local artist Kris Abrigo reimagined the textures and colors of the Ortigas skyline for a mural on the back of the Shack facing Edsa. His design has also been adapted into exclusive swag including socks and a t-shirt available at the Shack.
SM Megamall Design
Shake Shack began as a philanthropic hot dog cart supporting the Madison Square Park Conservancy's first art installation in 2001. Danny Meyer, the famed Union Square Hospitality Group restaurateur, put the same careful consideration and "enlightened hospitality" toward the premium ingredients and thoughtful service at the simple hot dog cart as he did to his celebrated fine dining restaurants, pioneering a new "fine casual" category.
The fine casual approach made the cart a success for three years until it became the now iconic permanent Shack in 2004. Originally designed as a freestanding kiosk that fuses the natural surrounds of the park with the iconic Flatiron building and cast-iron architecture, Meyer first sketched the ideas and menu for the kiosk in the park on the back of a napkin, and focused on modern day "roadside" burger classics that are the core items today: burgers, hot dogs, frozen custard, shakes and crinkle-cut fries.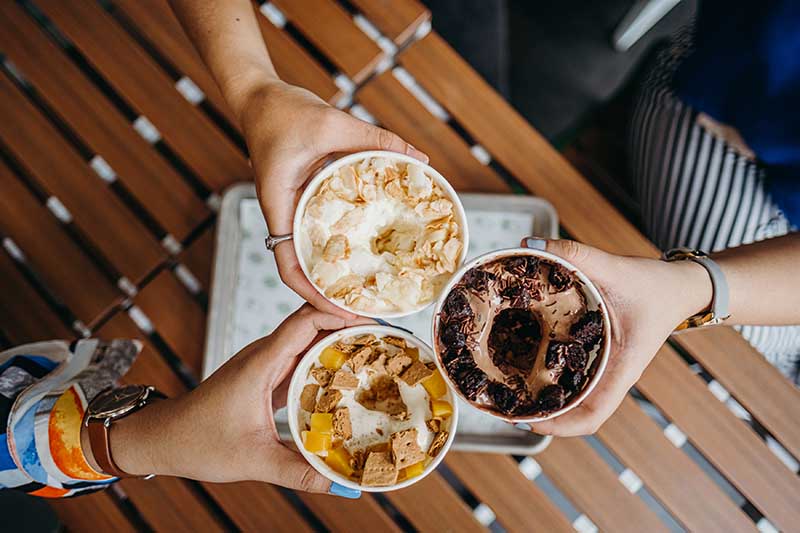 Fifteen years later, Meyer's vision of a communal venture is recreated as Shake Shack opens its first indoor replica of the MSP Shack in SM Megamall. Showing off elements reminiscent of the original Shack such as the exposed roof rafters, green roof, the sleek white ATAS and the suspended string lights, it lends a warm and open vibe to the mall where shoppers and diners alike are invited to gather.
Specialty Food Retailers, Inc. (SFRI) is the exclusive franchise holder of Shake Shack in the Philippines. SFRI is a member of the SSI Group. To be updated on the latest news about Shake Shack, follow @shakeshackph and @ssilifeph on Instagram and Facebook.