George Town's Super Steak opens in Bonifacio Global City with the best view and superb meat offerings in town!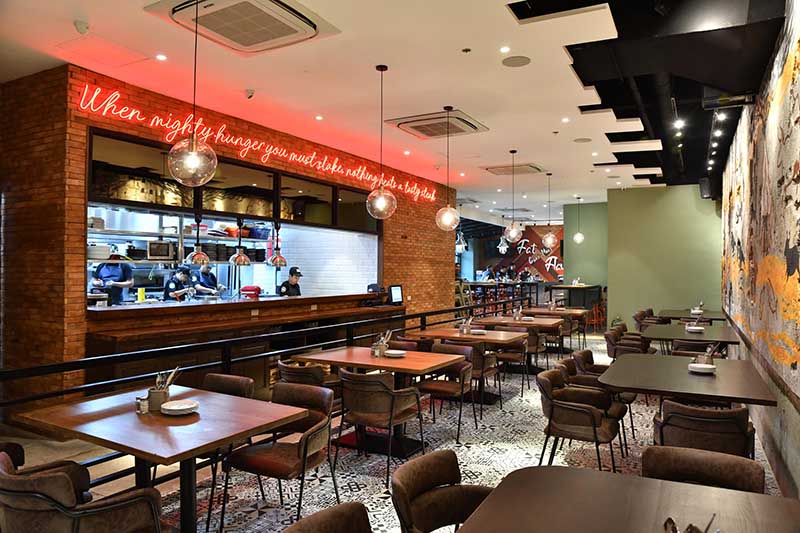 Imagine a steak served just the way you like it: The meat tender, moist, and flavorful, but with a smoky finish that teases the senses. This is what cooking with the Mibrasa oven can do, a new method and equipment from Spain brought by George Town's Super Steak so diners can enjoy eating their meat more.
This new restaurant, recently opened just in time for the holiday festivities, is brought to us by Mr. George Pua, the same man behind KPub BBQ, Ogawa traditional Japanese restaurant, Oppa Chicken, Rico's Lechon and Thai BBQ. It is set to make dining out a more immersive and appealing experience with its revival of a tried-and-tested cooking technique, but updated to fit the contemporary diner's taste and lifestyle.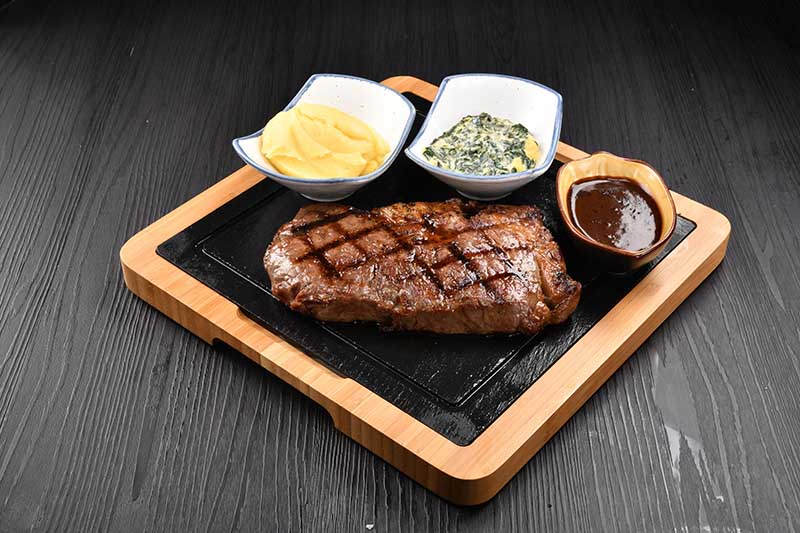 Unlike the use of electricity or gas, the Mibrasa oven uses charcoal to cook food, taming the fire to simultaneously grill and roast meat, seafood, and even vegetables and bring out their rich flavors. Yet unlike the lengthy cooking time that using charcoal typically entails, Mibrasa ovens are quick and efficient, distributing heat evenly and keeping it consistent.
Super Steak Chef Jin Ho Yoois excited for people to savor their dishes cooked through this method. "Cooking with the Mibrasa oven is the next generation for cooks like us," he describes. With the oven's capabilities, steaks are cooked precisely, the flavor and juiciness retained in the meat, even when the steak is made to "rest" before it gets served. "That's what I call 'next-level cooking.' Surely, you've never tasted dishes cooked this way before, like a grilled roast steak with a smoky finish."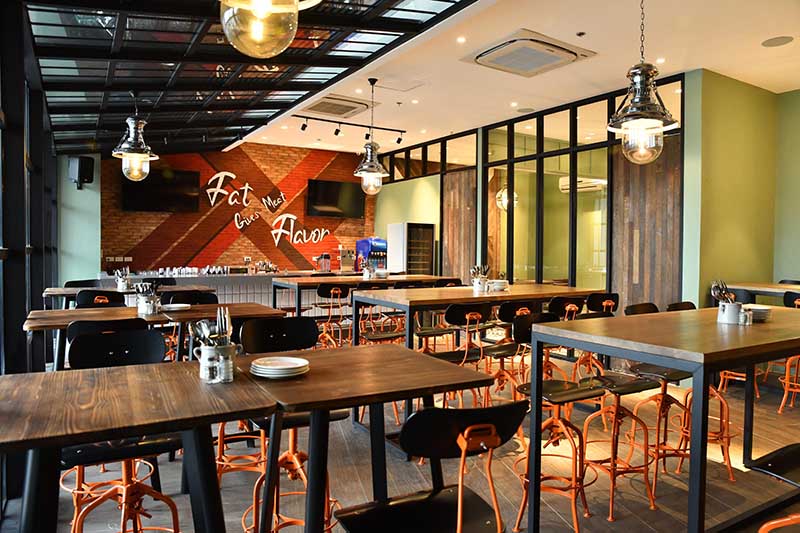 Diners don't have to wait long to enjoy their steaks too, because with a Mibrasa oven, a 375g. one-inch thick steak cooking time is reduced to half, significantly less time than the usual duration it takes on a pan or a grill. Chef Jin adds, "I glaze our steaks with brown butter, with the aromas of garlic and thyme." Diners are then given a hot stone along with their medium rare steaks to customize how they prefer their meat to be done.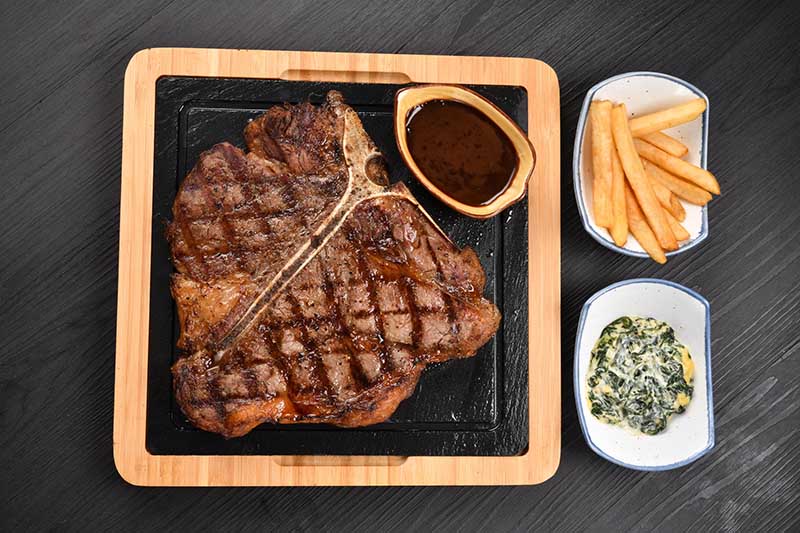 The Mibrasa method is also perfect for seafood because it keeps all their flavor and freshness intact. "You can taste the flavor of the sea like no other, and experience that great quality of the dish you ordered," says Chef Jin. "Veggies also get that crunch, color, and smoky balance of flavors that satisfy your palate with every bite. Everything we cook in the Mibrasa oven achieves a different level of deliciousness with that smoky element."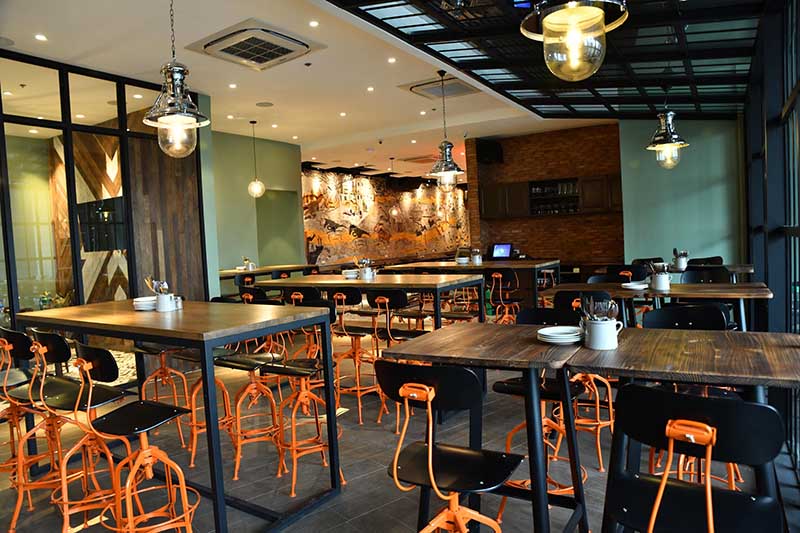 Super Steak guests will get to see the magic of the Mibrasa method, with the restaurant set up in a way that will allow chefs to show off how they cook each dish. "That's something special to what we do, and we love showing off to patrons our skills, passion, and desire to give them great hospitality." Chef Jin also believes that witnessing how their steaks are prepared will add to the diners' enjoyment of their meals. "You get excited and start craving that scrumptious steak, waiting to savor all that umami flavor and smoky finish."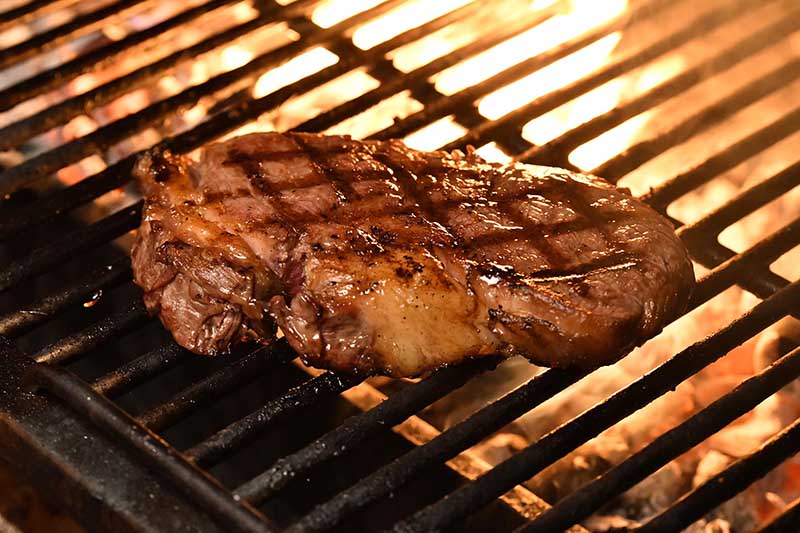 A big fan of the Mibrasa method, Mr. Pua believes that the public will fall in love with it too. "It is something that can cook you the best meat, seafood, and vegetables; how could you go wrong?" Everyone is about to find out and experience it for themselves as Super Steak opens its first branch.
For its opening promo, visit George Town Super Steak in BGC for dining deals such as Buy Wagyu Flank Steak and Get Half Slab of Ribs for P1,488, Buy 1 Get 1 on Full Spareribs for P1,245, and Buy 1 Get 1 Super Steak Signature Burger for P455.
George Town Super Steak is located at the 3rd level One Bonifacio High Street, 5th Avenue BGC. Get updates and view the menu offerings by following @GeorgeTownSuperSteak in Facebook and Instagram. For reservations, contact 8363.1447 / 8361.3937 / 8293.5562 / 0917.5320000