These Delicious Tiger Crackers Duos are a Match Made in Snacking Heaven!
When it comes to snacking, creative food pairings are a great way to energize your tastebuds! While Tiger Crackers are delicious on their own, complementing their delicious, crispy goodness with other powerhouse flavors works as a midday slump pick-me-up, a scrumptious kickstart for your merienda session, or finger-licking punctuation to a sumptuous late-night snack session!
Tiger Leche Flan & Ube Halaya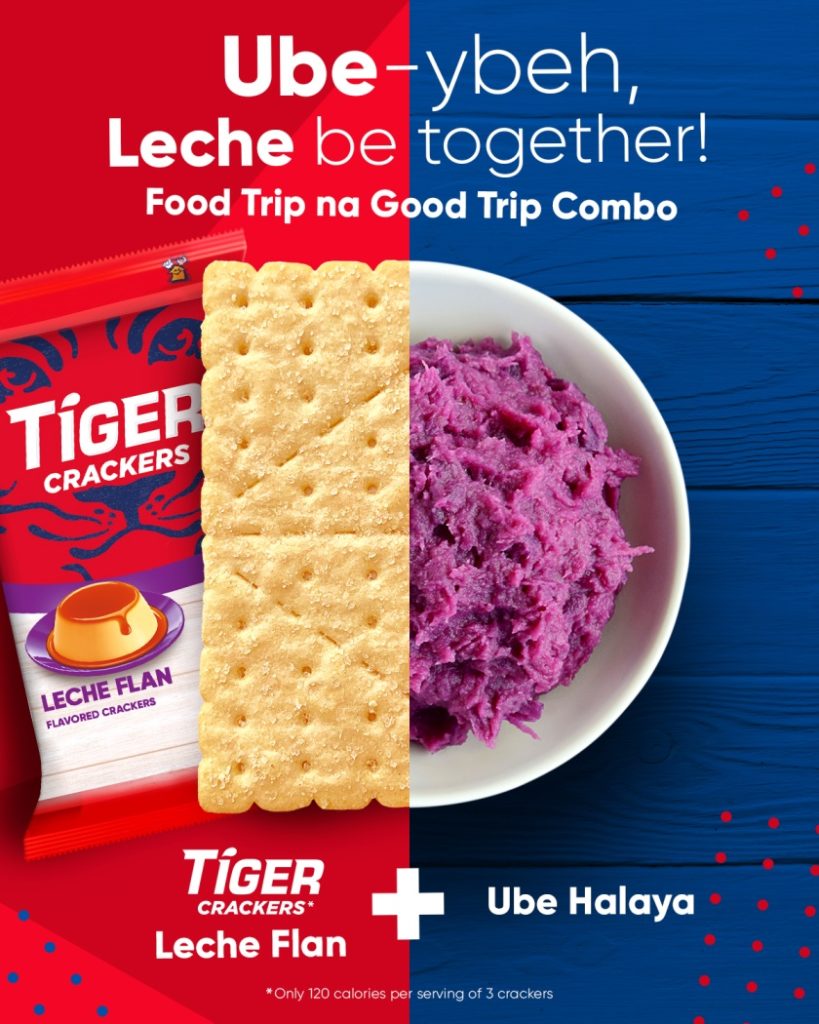 What happens when you take two quintessentially Pinoy flavors and pair them with each other? Pure magic. The sweet, creamy flavor of Tiger Leche Flan paired with the mellow earthiness of Ube Halaya make bites that transport you into laid back summer days that you spent enjoying generous portions of Halo-halo in your grandmother's kitchen table. Because of its genuine Leche flan flavor which has the perfect mix of caramelized sugar, milk, and eggs, Tiger Leche Flan smeared with Ube Halaya is definitely a snack serving filled with the sweetness of home.
Tiger Ensaymada& Hot Chocolate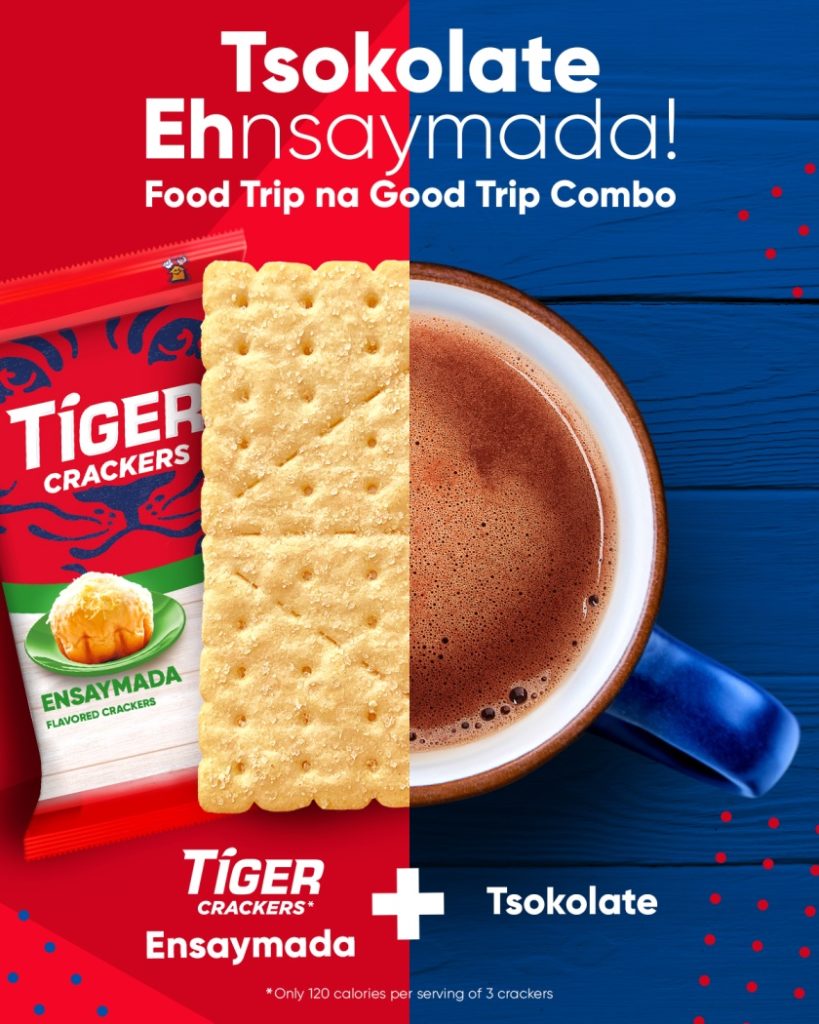 There is nothing that is quite as luxurious as enjoying an ensaymada with hot chocolate, an experience that you can easily recreate when you are hankering for a dose of lazy afternoon cafe indulgence at home! Rich hot chocolate plus the buttery cheesy sweetness Tiger Ensaymada is a simple equation of things that can be summed up into one word: delight. Elevate your snacking experience in new realms of elegance and joy as you relish the delicious Filipino flavor of Tiger Ensaymada dunked into a steaming cup of hot chocolate. You don't even have to leave home to enjoy it.
Tiger Plain & Kimchi
Sometimes, it helps to do something out of the ordinary, if only to shake ourselves out of boredom. This is exactly the kind of excitement that pairing Tiger Plain with Kimchi delivers! The versatile, crunchy Tiger Plain crackers that melt in your mouth are the perfect textural and flavor counterpoint for the spicy complexity of Kimchi. The key here is balance. Just spoon chopped kimchi pieces on a piece of Tiger Plain for a crispy, savory snack that is thrillingly unexpected! Get ready to say Annyeong ha seyo, Oppa!
Take your various snack moments to greater heights with these exhilaratingly delicious Tiger Cracker pairings! You can even go wild with all the flavor combinations possible with the versatility of this food trip na good trip option. With each Tiger Crackers pack containing only 120 calories, your calorie tracker will thank you. Available for Php 50 per multipack of 10pcs and/or Php5 per single serve pack, grab your stash of Tiger Crackers today from supermarkets nationwide or online shopping portals and get started on your Tiger Crackers amazing snack experiences!
For more exciting announcements, like Tiger Biscuits on Facebook.
Hits: 177