3 Makati barangays become recipients of 1st "COOK sa Barangay" webinar series
With a little more than a month to go before Christmas, COOK Magazine celebrates its 10th Holiday Bash by paying it forward to the community in the time of the COVID-19 pandemic.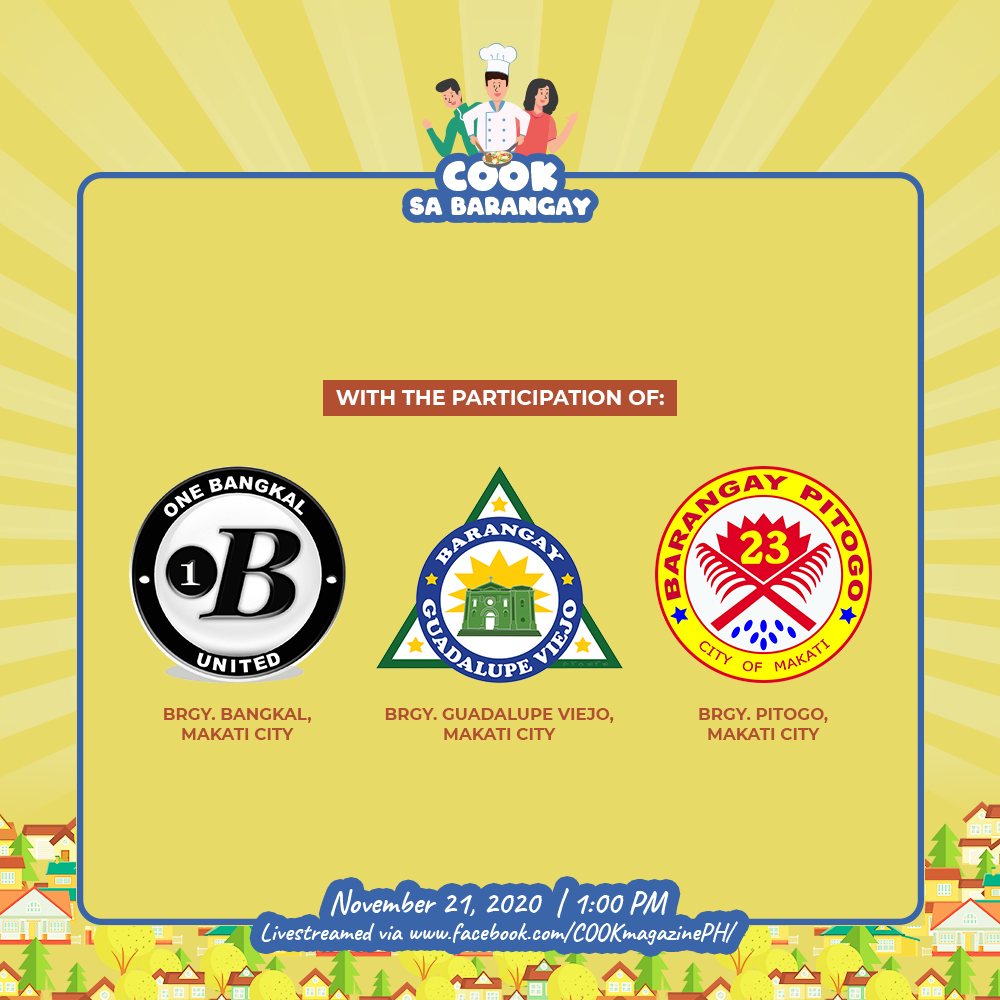 Brgy. Bangkal, Brgy. Guadalupe Viejo, and Brgy.Pitogo—all in the city of Makati are the first batch of beneficiaries of "COOK sa Barangay," a first-of-its-kind webinar that effectively links retailers and manufacturers to consumers at the household/barangay level.
"The pandemic has forced many to go online. Through this webinar, we have this vision of connecting to all 42,000 barangays in the country and spreading the word on good food," said Chef Dino Datu, COOK editor-in-chief and host of the COOKsa Barangay webinar.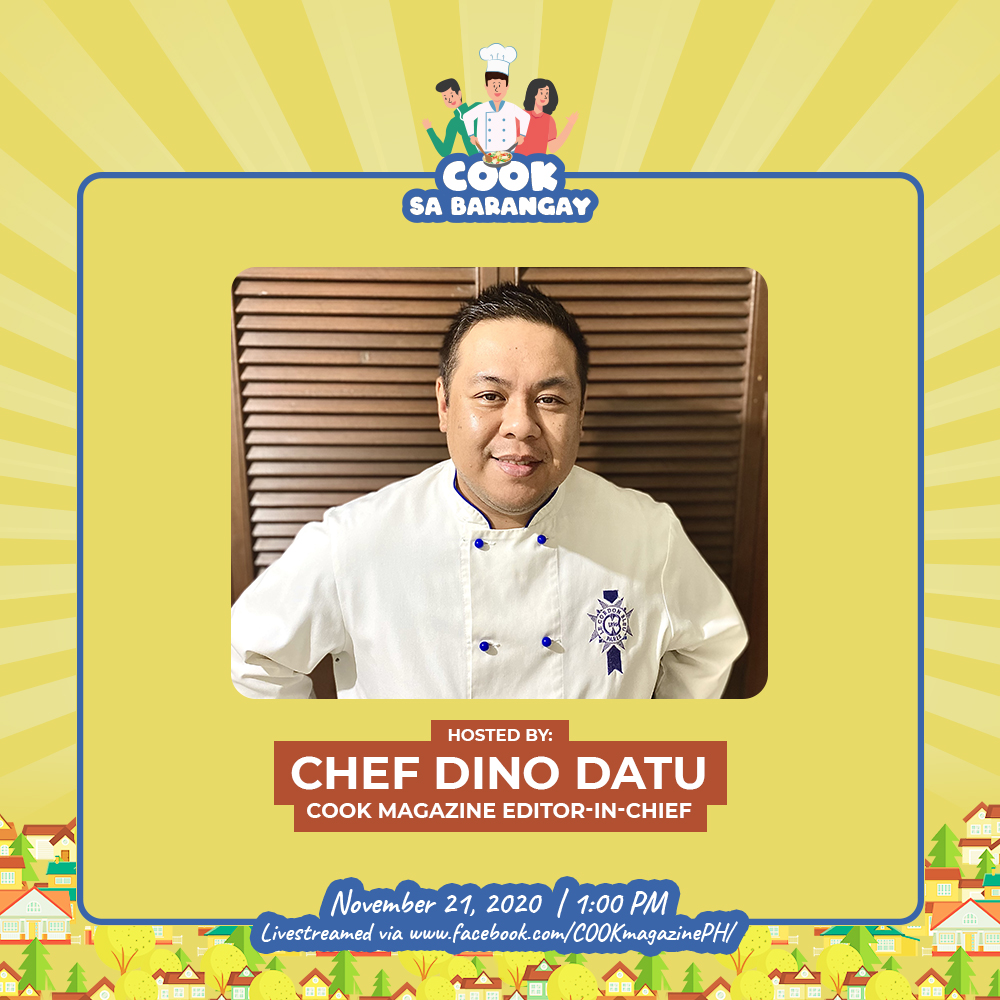 Datu added that for their first webinar, "COOK intends to help home cooks that have ventured into the online food business," by giving practical, easy-to-do tips on better food preparation and proper food handling that increases the shelf life of food and food products.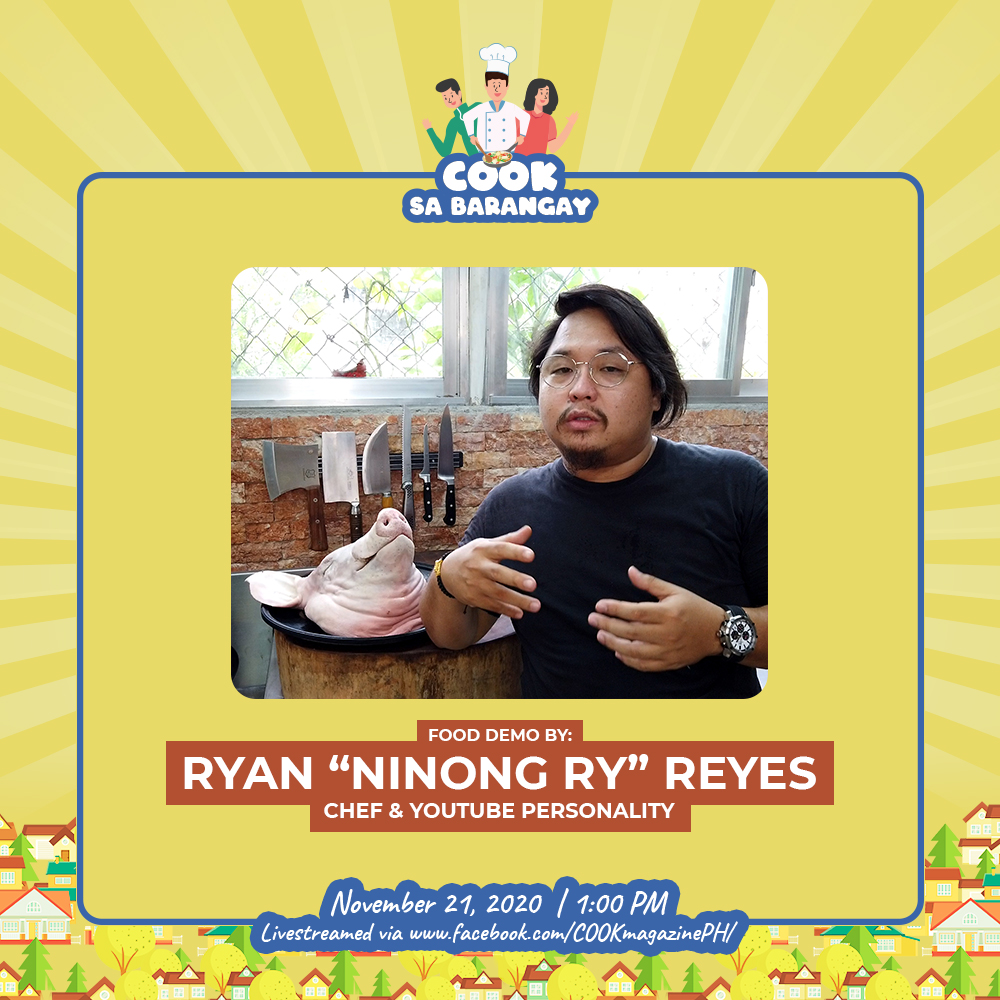 Presented by Brent Gas, COOKsa Barangay will feature popular Chef and Youtube vlogger Ryan Morales Reyes who will render a special cooking demo for the webinar.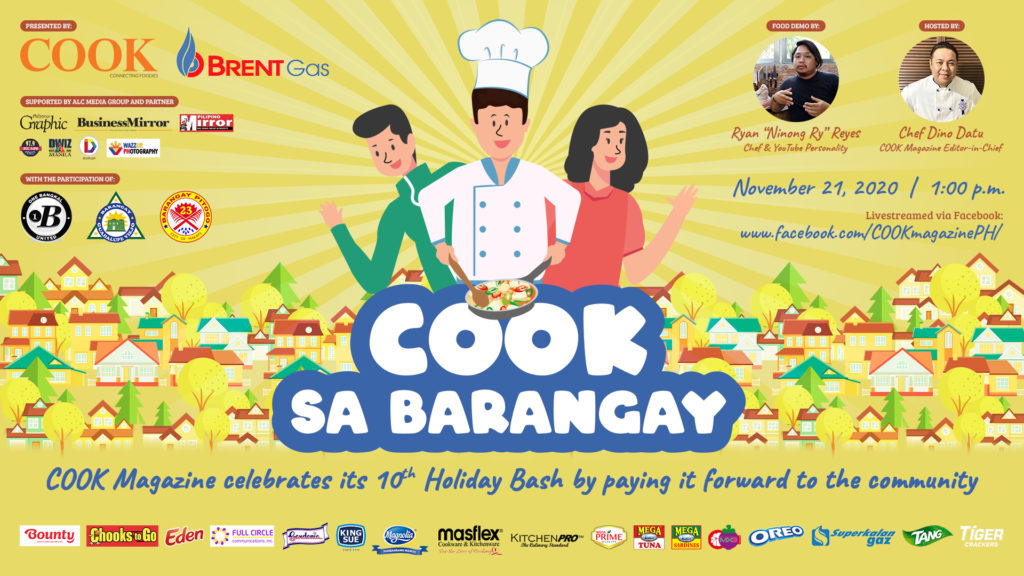 The COOKsa Barangay webinar is sponsored by Bounty Fresh Chicken, Chooks to Go, Eden, Full Circle Communications, Gardenia, King Sue, Magnolia Pambansang Manok, MX3, Masflex Cookware and Kitchenware, Kitchen PRO, Mega Prime, Mega Tuna, Mega Sardines, Oreo, Tang, and Tiger Crackers.
It is supported by dooh.ph and the ALC Media Group led by Philippines Graphic, BusinessMirror, Pilipino Mirror, Home Radio 97.9, and DWIZ.
Hits: 345