Tiger Crackers is the Grocery Find You Need Right Now
Make Beef Nacho Crackers and Dessert Pizza at Home
With people staying home more often, everyone is looking for ways to make their favorite snack more exciting. Since there's nothing like a food trip na good trip to jazz up your home merienda offerings, Tiger Crackers held an online Snack Hack extravaganza last 14 November 2020 on YouTube. The event demonstrated the delicious snack varieties you can make using the delicious and exciting flavors of the new cracker!
In a fun-filled afternoon, Kim Chiu and Robi Domingo teamed up with Bettinna Carlos and Chef Gerick Manalo for some creative and out-of-the-box recipes using Tiger Crackers to bring unique food trip na good trip snacking experiences into Filipino homes. The delectable crackers are already amazing enjoyed on their own, but they also lend themselves quite deliciously when added to various snack recipes!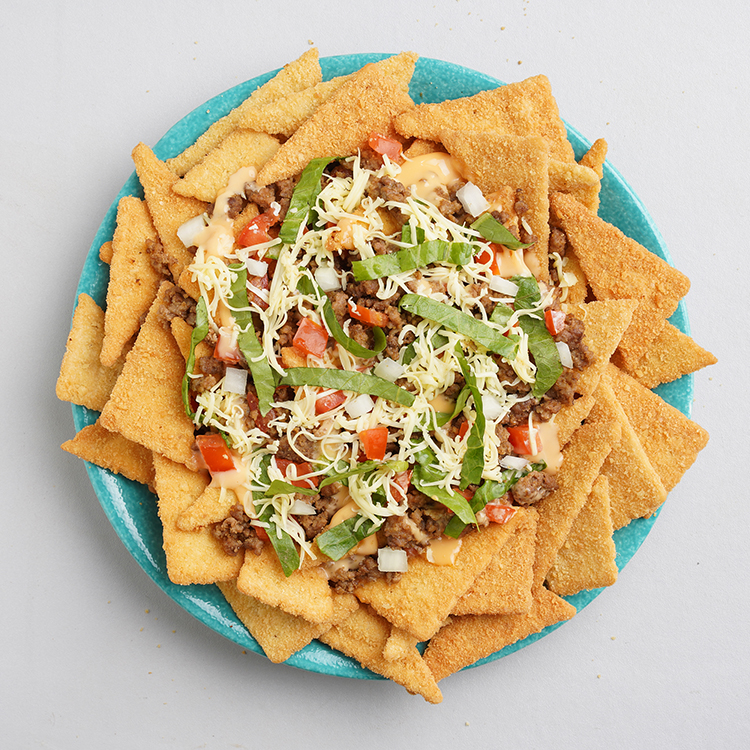 Chef Gerick and Kim demonstrated how to make Beef Nacho Crackers Supreme using the plain variant of Tiger Crackers. Simple to prepare but bursting with flavor, their recipe is perfect for a savory quick hit. The dish comes together in no time at all. Once you have made the beef sauce, simply add the crackers and you are good to go! The crackers are baked using a special kind of technology that gives them a crispy, melt-in-your-mouth texture. Thus, using Tiger Crackers added a more enjoyable feel to the Beef Nacho Crackers Supreme prepared during the online event. Swapping out the traditional Nacho chips with crackers also made for a more calorie-friendly version, considering that there are only 120 calories in each pack of Tiger Crackers!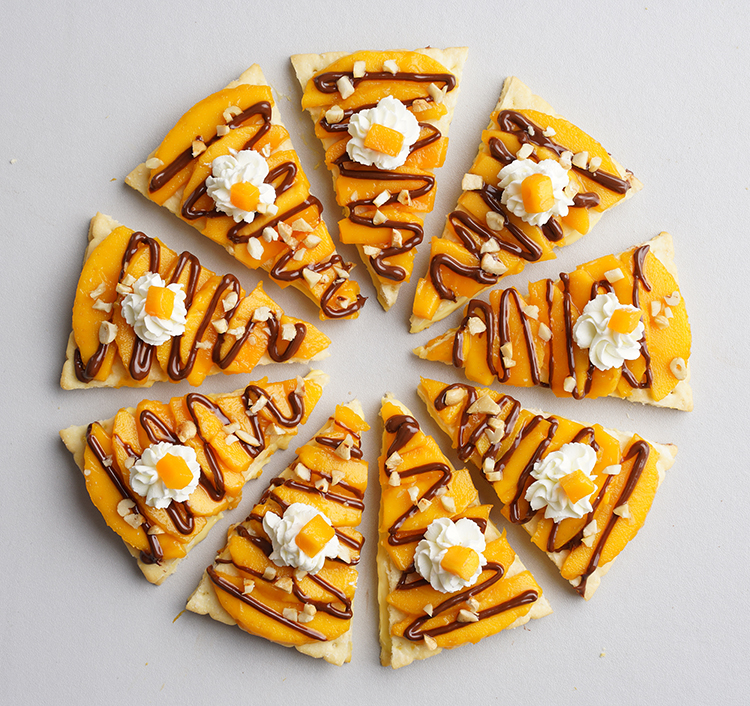 Any way you slice it, dessert pizzas are out of this world. Want to try one? Bettina and Robi teamed up for a scrumptious Mango Hazelnut Dessert Pizza recipe featuring the Leche Flan variant of Tiger Crackers to get you started on your path to sweet pizza serenity. The crackers perfectly capture the delicious Filipino flavors of Leche flan, with its perfect blend of caramelized sugar, milk, and eggs. This luscious taste paired perfectly with the unforgettable creaminess of the custard layer hazelnut and the richness of the hazelnut spread. Topping it with the tart brightness of fresh mango balls made the pizza a thing of beauty. This divinely decadent dessert is surprisingly affordable, given that each pack of Tiger Cracker costs only P50.00 SRP for ten single-serve packs or P5.00php per single pack.
Recreate these food trip na good trip snack hacks with the Tiger Crackers Recipe bundle! Craving for a savory hit? Grab the Tiger Crackers Nacho set which includes 1 Multi-Pack of Tiger Crackers Plain, 1 45g pack of Eden Cheese, and 1 62gpack of 1 Cheez Whiz Original for only P102! Looking to satisfy your sweet tooth? Sounds like the Tiger Crackers Dessert Pizza set is just the thing for you! For only P125, it includes 1 Multi-Pack of Tiger Crackers Leche Flan, 1 can of condensed milk, and one 200ml pack of fresh milk!
Each set comes with amazing Tiger Sugar freebies like a limited-edition tote bag and the Tiger Crackers Food Trip na Good Trip Snack Hacks Guide, which includes a handy recipe guide, cool tips on how to make snacking moments more creative, and a QR code that gives you access to exciting previews of soon-to-be-released TIGER CRACKERS Snack Hack recipes! Be sure to move quickly. These bundles are available on Lazada and Shopee from 20 November to 20 December 2020 only!
Be sure to stock up on Tiger Crackers, because when the mood strikes, you'll want to be prepared to whip these yummy delights in a jiffy! Tiger Crackers are now available at all leading stores nationwide and in all major e-commerce platforms (i.e Shopee, Lazada, Metromart, etc.). Visit the Mondelez Philippines official page on Shopee and LazMall to buy them now!
Feeling slightly FOMO? The online event replay will air on Tiger's Facebook page on November 21. Follow Tiger Crackers on Facebook and Instagram for more exciting updates!
For more exciting announcements, like Tiger Biscuits on Facebook.
Hits: 261