Solaire Celebrates the Mid-Autumn Festival with Special Homemade Mooncakes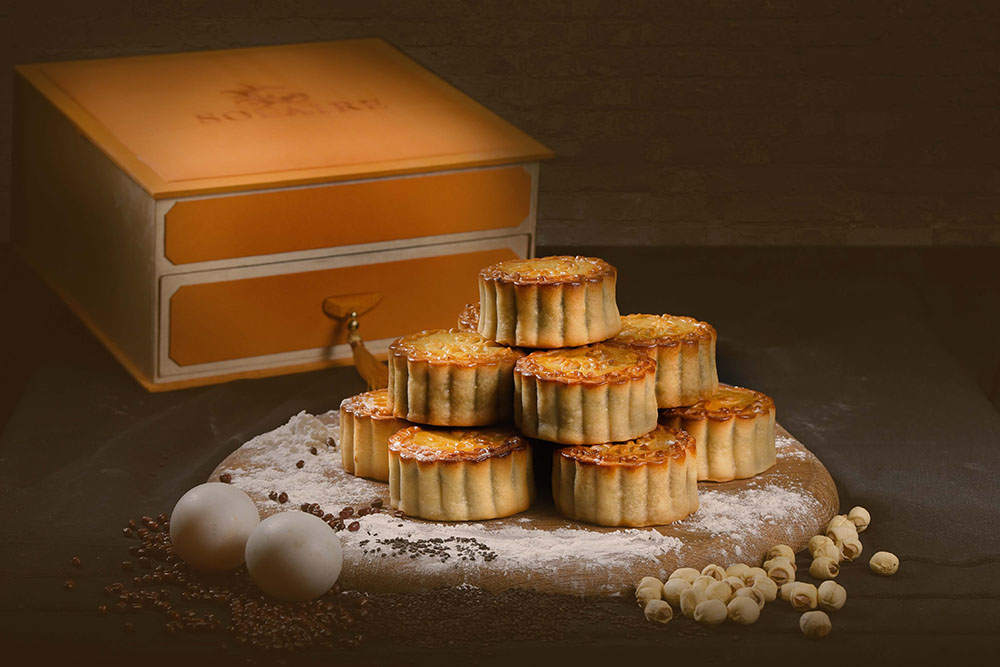 Solaire Resort & Casino celebrates the autumn equinox and the fullness of the moon with an assortment of Homemade Mooncake offerings to please every palate. The traditional Baked Mooncakes come in a box of 2 and 4. Each set of four Baked Mooncakes will feature a unique music box packaging and has two variants: the regular box of 4, and a premium box of 4 which includes three special sauces. A little quirkier, Snow Skin Mooncakes come in a set of 5 placed in a miniature fridge.
The Baked Mooncakes come in 4 varieties to choose from. All feature double egg yolk centers complemented by an assortment of rich and flavorful pastes. The red bean paste mooncake is given a twist with dried orange skin, giving the classic a pop of citrus. On the other hand, the white lotus paste mooncake remains to be a luxury for its silky, and rich qualities. Another is the black sesame lotus paste kind which parades a nuttier and more earthy taste, while the ube paste version gives the classic a local touch that is both a familiar and an unexpected treat.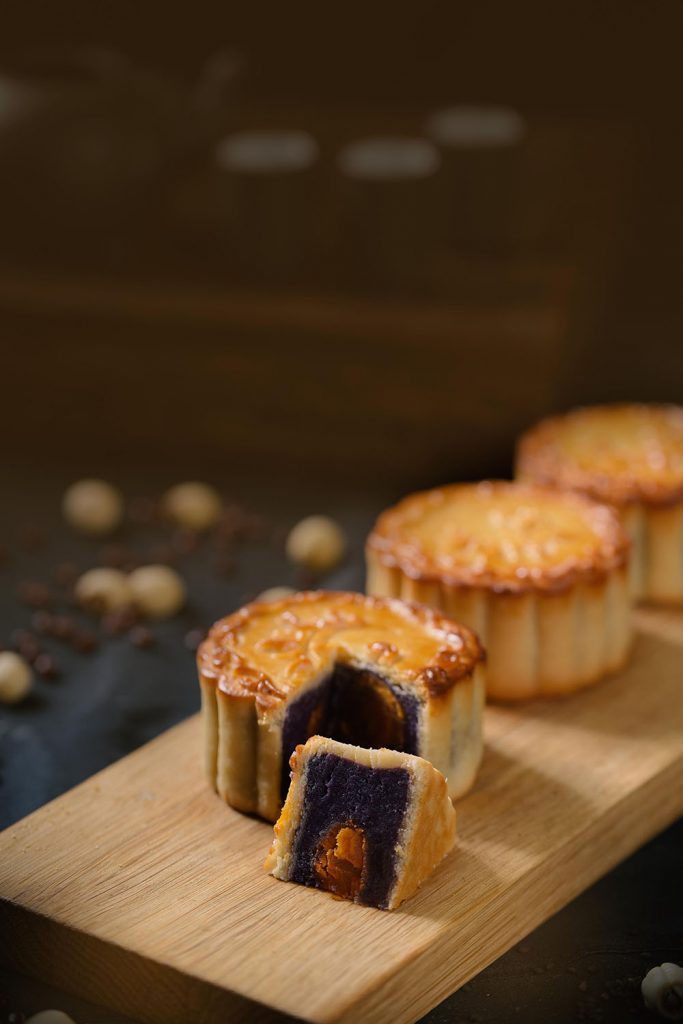 Snow Skin Mooncakes are a popular choice for those in search of unique and creative pairings. Ingredients from fruits, nuts, down to spirits were thoughtfully selected to create a collection of 5 uniquely complex tastes. The mango paste and dried mango snow skin mooncake exhibits the versatility of the popular Philippine fruit, while the raisin and Ang Pili nut lotus paste version exudes a balance between a buttery almond fullness and plummy notes. The custard paste and Palet Noir chocolate snow skin mooncake gives an appealing bittersweet bite, and the strawberry snow skin mooncake with lotus paste and rum hazelnut chocolate is a combination of flavors that render varying degrees of sweet, and a nutty effect. For a bit more zest, the champagne paste and dried apricot snow skin mooncake lends the senses a nectarine and tart excitement.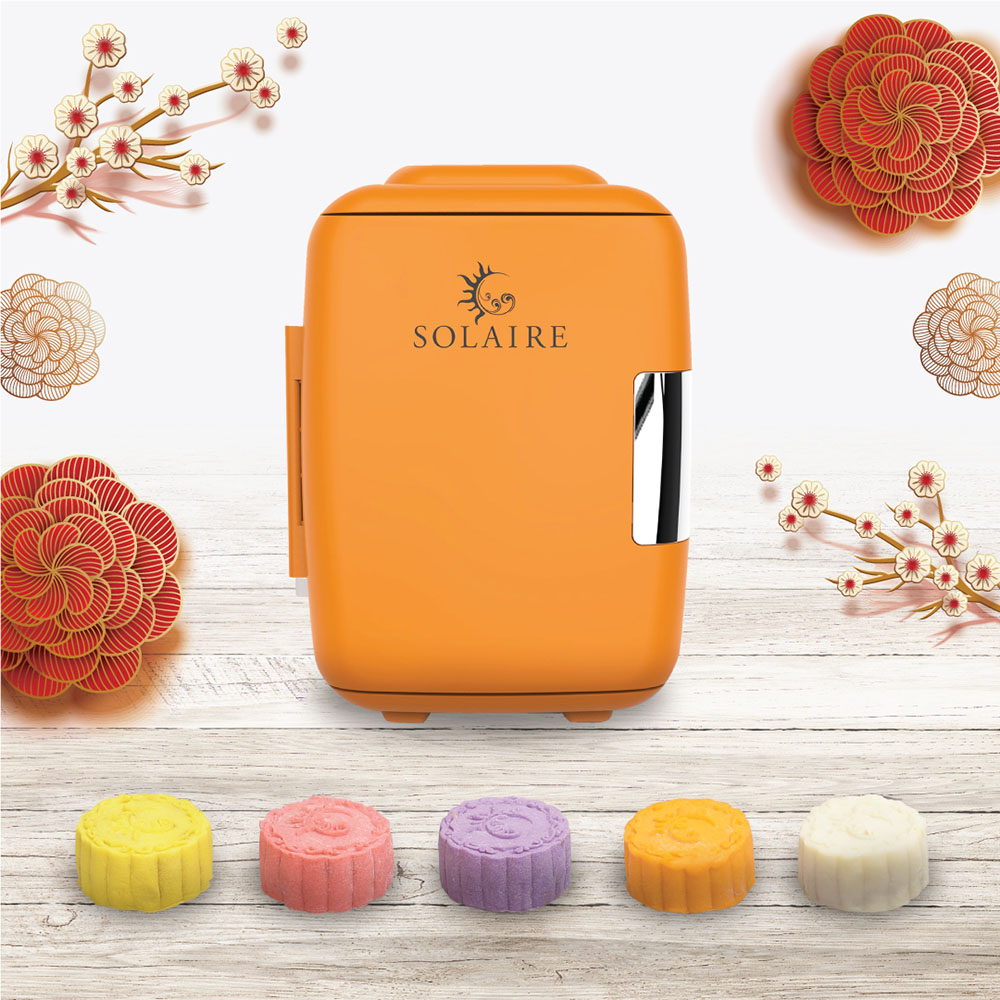 These delectable homemade mooncakes will be available for purchase from August 2 until September 13, 2019 at Red Lantern, House of Zhou, Oasis Garden Café, Fresh, The Patisserie, and The Food Court's Bakery. Box prices start at Php 2,300.00 for a Box of 2 Baked Mooncakes, Php 3,900.00 for a Box of 4 Baked Mooncakes, Php 5,300.00 for a Premium Box of 4 Baked Mooncakes with Red Lantern Special Sauces, and Php 3,600.00 for a set of 5 Snow Skin Mooncakes including a small chiller. There will also be Snow Skin Mooncake Making Classes during lunch hours at Red Lantern every Sunday from August 18 to September 8, and on September 13.
For inquiries and reservations please call 888-8888, or email reservations@solaireresort.com.
Hits: 163