City of Dreams Manila is Bringing in The Holiday Cheer with Solar Power, Enticing Dining and Entertainment Offerings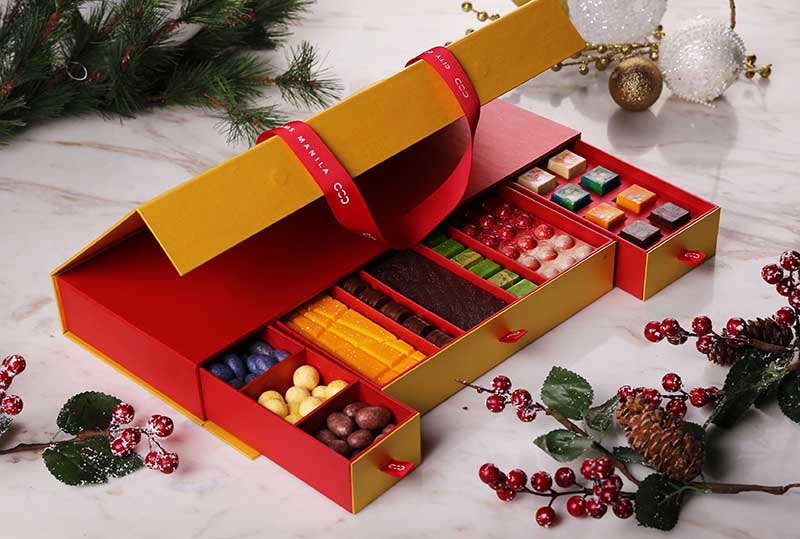 Along with a grand Christmas display that includes a towering 32-foot Christmas tree and glistening decors and installations to celebrate this year's theme, "Christmas of Dreams", City of Dreams Manila is bringing in the holiday cheer with decadent dining offerings and outstanding entertainment underpinned by sustainable initiatives.
Kevin Benning, chief operating officer, says that City of Dreams makes a difference in its festive celebration as it will be the first integrated resort in the country to install solar panels, strengthening its commitment to uphold sustainability in its operations. Already, the holiday décor will be powered in part by solar energy.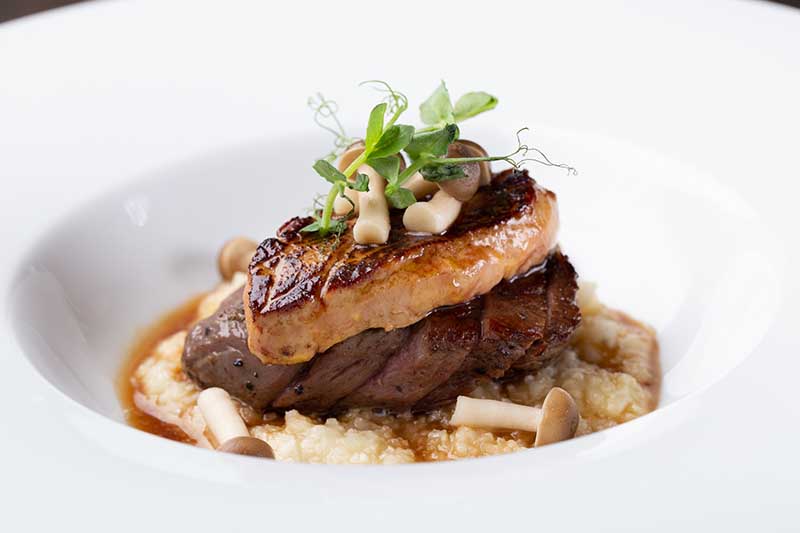 Festive Season Menu at Crystal Dragon
Diners are in for an excellent gourmet experience that brings out the exquisite flavors of Cantonese and other regional Chinese specialties with Crystal Dragon's Festive Seasons set menu available for lunch and dinner this December.
The bespoke menu (Php 2, 580++ per person) includes a Combination Happiness Platter consisting of Wok-fried Diced Turkey in Golden Cup and Brown Bean Sauce, Baked Marinated Eel and Crispy Bean Curd, and Steamed Squid Ink Abalone Dumpling; Double-boiled Quail with Huaishan Yam and American Ginseng Soup; and Steamed Cod fish with Black Garlic Sauce and Garden Greens.
Marinated Rose Wine Pigeon with Wild Mushrooms; Braised E-fu Noodles with Chinese Cabbage, Mushrooms and King Prawn; and Chilled Rose Oolong Tea Jelly with Winter melon complete the celebratory menu.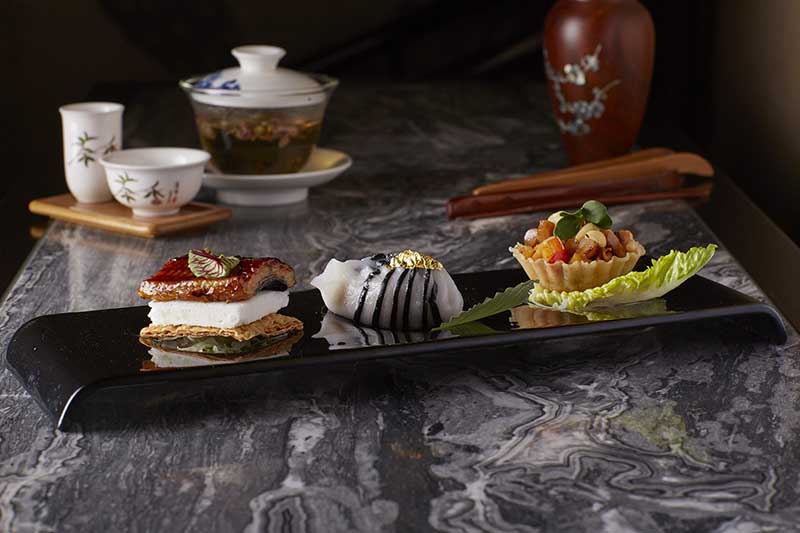 Omakase of the month at Nobu Manila
This yuletide season, a carefully curated eight-course Omakase meal at the globally-renowned restaurant showcasing the culinary genius Chef Nobu Matsuhisa's new-style Japanese-Peruvian fusion artistry, is Nobu Manila's main offer (Php 5, 600++). It starts with a zensai of Tachiuo in Yuzu Dressing with Seared Tomato and Caviar followed by an assortment of nigiri and a serving of Whitefish with Extra Virgin Olive Oil, Ponzu and Crispy Red Onion.
Ebi Salad in Goma Dressing; Pan-seared Scallops and Shrimps with Shiso Chimichurri Salsa; Sous Vide Beef with Foie Gras, Cauliflower Risotto, and Sake Mirin Reduction Demi-glace; Scallop Dumpling Soup with Seasonal Mushroom come after, preceding the Fruit Cream Anmitsu, an inviting dessert comprised of Kuromitsu Syrup, Kiwi, Strawberries, Red Bean, Agar Jelly, Mochi, and Green Tea Ice Cream.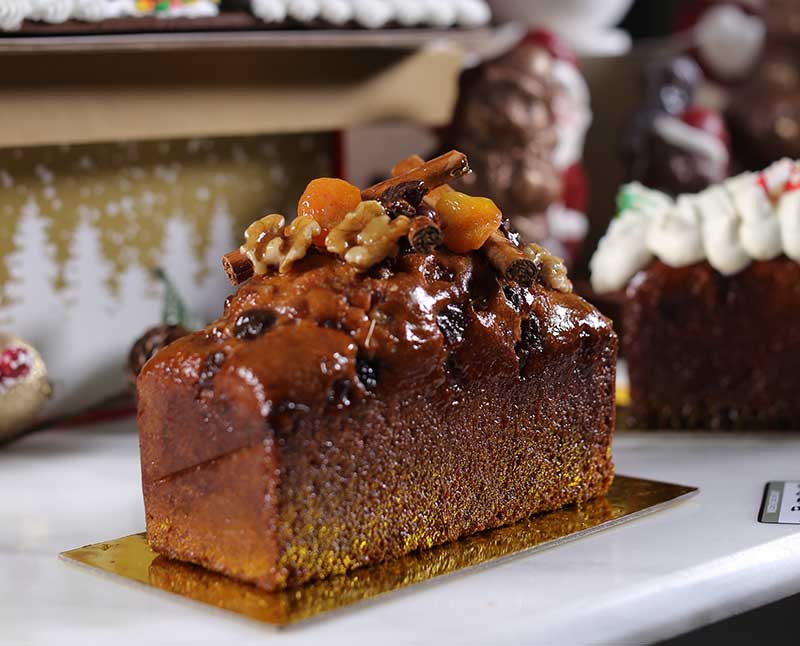 Mouthwatering Southeast Asian feast at Red Ginger
For cravings of Southeast Asian flavors, Red Ginger highlights five delectable dishes for its Festive Season Menu: Crab and Prawn Rolls, a medley of soft-shelled crab, poached prawns, pork jowl and mango rice paper roll, served with tobiko, hoisin peanut sauce and nuoc cham; Beef 'Luc Lac', a sumptuous dish of wok-flamed beef tenderloin with brandy, watercress and heirloom tomatoes; Clay Pot Pork Knuckle, a serving of slow-braised pork knuckle with fermented bean curd, assorted mushroom and baby Chinese cabbage; Ikan Goreng Berempah or crispy-fried pomfret fish with spicy creamy tomato sauce, lady finger, and hard-boiled egg; and Ayam Kodok or Indonesian-style slow-roasted chicken with seven spices and traditional stuffing served with assorted steamed vegetables, sambal bajak, and fragrant jasmine rice.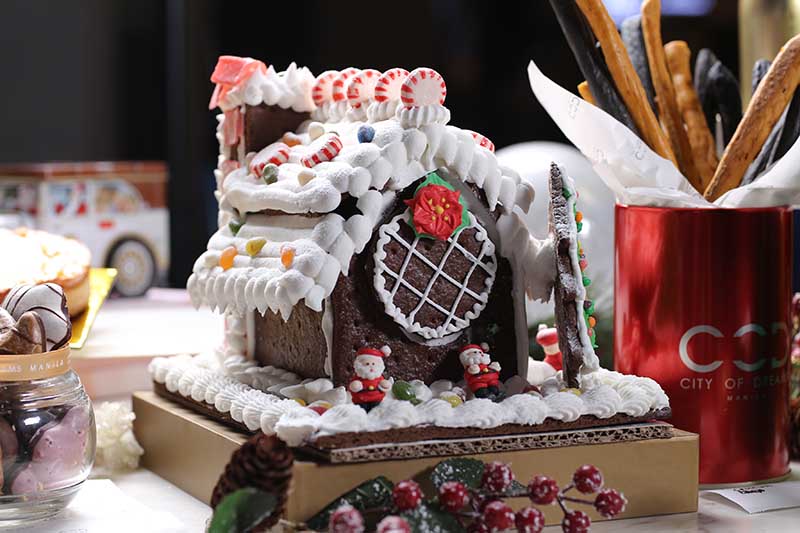 Indulgent treats at Chocol8 and Café Society
For decadent celebratory treats and gift ideas, Café Society is offering Christmas favorites such as puto bumbong bread, Christmas cookies, fruit cakes, Panettone favorites, and other Christmas homemade items. Traditional Christmas hampers and create-your-own holiday hampers are also offered. At The Garage's Chocol8, temptingly delightful handcrafted chocolate Santa Claus confections and other playfully themed chocolate treats are available. Café Society's and Chocol8's delectable sweets are offered until December 31.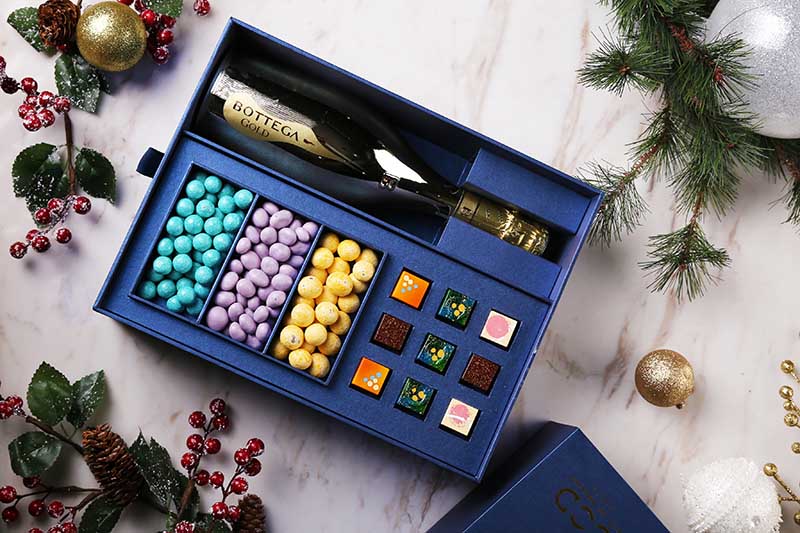 Outstanding entertainment at DreamPlay and CenterPlay
DreamPlay, the world's first DreamWorks-inspired play space is staging a grand holiday parade on all weekends of the month including December 24, 25 and January 1 every 5 p.m. The parade features the well-loved DreamWorks characters joined by a magical retinue of animations of Christmas ornaments. The Electro Groovers, who are DreamPlay's King Julien Dance Off Year 4 Grand Champion and who recently won gold at the World Supremacy Battle-Junior Division in Australia, will also take part in the festive parade.
Along with this fun, family-friendly attraction is a Trolls-themed holiday activity dubbed as "Trolls Holla Day" happening until January 1, 2020. For Php 1,499, the Trolls VIP Package activity ticket includes an all-day pass at DreamPlay's attractions with express check-in and attraction entry; passes at Cooking with Gingy's Holla Day activity and at DreamWorks' Holla Day Movie; a photo session with Poppy and Branch; and other sweet treats such as special Christmas Trolls Tree cookies and a Trolls candy milkshake.
DreamPlay is open from 10 a.m. to 9 p.m. on weekdays (Monday to Thursday), and from 9 a.m. to 10 p.m. on weekends (Friday to Sunday). During the festive season, from December 16, 2019 to January 3, 2020, DreamPlay is open from 10 a.m. to 8 p.m. on weekdays (Monday to Thursday); and from 9 a.m. to 8 p.m. on weekends (Friday to Sunday) and on Christmas Eve, Christmas Day, New Year's Eve and New Year's Day.
Holiday merrymaking at CenterPlay, the contemporary bar at the focal point of the main gaming floor enlivens evenings with live bands performing popular and holiday tunes.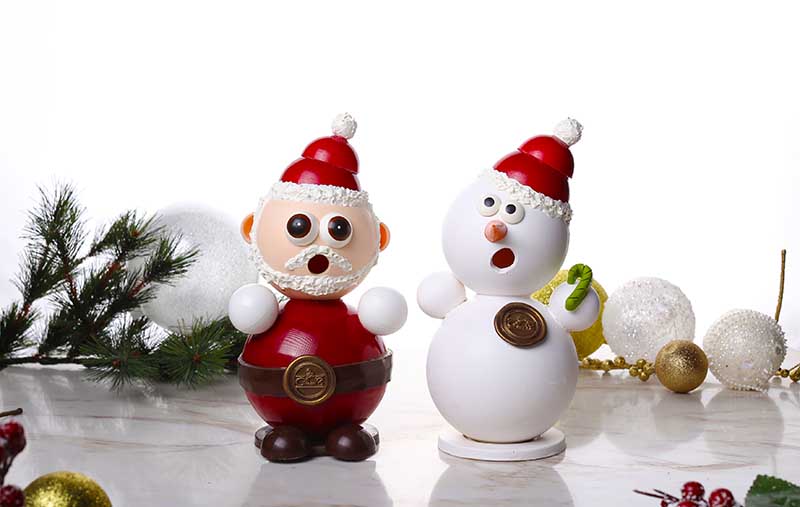 New Year celebrations with sumptuous Omakase at Nobu and exciting performances at CenterPlay and The Garage
To usher the brand-new year, Nobu Manila curates a special eight-course Omakase (Php 6,999++) available from December 29 to January 1, 2020. The menu starts with zensai, a plate of Whitefish with Asian Pear, Yuzu Truffle and Dry Miso; and followed by a selection of nigiri sushi; Seared Salmon in Honey Mustard; and Yellowtail Salad in Jalapeno Dressing. It continues with Squid Pasta with Seasonal Mushroom and Truffle Light Garlic Sauce; Seared Wagyu Beef with Green Tea Dumpling, Garlic Sake Mirin Reduction and Tofu Crema; and Somen Noodles in Soba Broth, served with Rock Shrimp, Shiitake Stars and Negi. The Omakase ends sweetly with a delightful dessert of Vanilla Ice Cream with Mulled Wine Jelly.
On December 31, a New Year's Eve Countdown with entertainment commencing at 3 p.m at CenterPlay, showcases flair bartending from the contemporary bar's star bartenders, and performances from bands Higher Ground, MUB and Part 3, who will jazz up the last day of the year with outstanding entertainment and live music leading up to midnight. Interested guests can reserve a seat or a table starting at Php 3, 000, which is inclusive of a glass of Veuve Cliqout Rose and consumable snacks.
The Garage is throwing a retro-themed New Year's Eve party until 2 a.m. with its "Good Old Days" promotion. Guests are in for free flow drinks of either a choice of: alcoholic package (Php 2, 588), which comes with draft beer, soda, wine, champagne and other premium liquor; or the non-alcoholic package (Php 1, 888), which provides soda, iced tea, a selection of chilled juices or a glass of sparkling mocktail. Both packages include a mouthwatering platter of jalapeno poppers, seasoned buffalo fries and fried crispy nori. For kids, a package worth Php 1, 288 is already inclusive of free flow iced tea, chilled juices, milk shake or a glass of sparkling mocktail as well as a scrumptious platter of skin-on fries, mozzarella balls and corn dog.
For inquiries, call 8800-8080 or e-mail guestservices@cod-manila.com or visit www.cityofdreamsmanila.com.
Hits: 55