Where's the Money? Inside the Kink Cakes Money Pulling Cake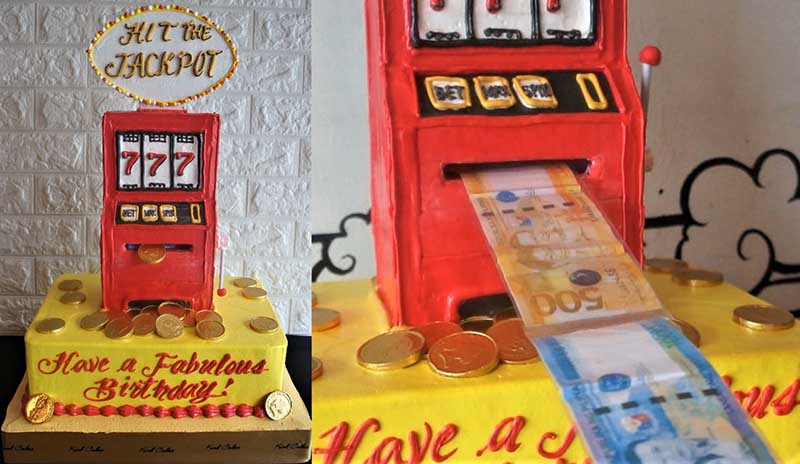 It has been said that money does not grow on trees. But honestly, many of us wish it did. And the closest we can get to this exciting image is a money pulling cake. This is a cake that has money coming out of its topper. And as we usher in 2020, this is a cake that bodes well for the future.
Now, where can we get this money pulling cake which can signify good fortune?
Well, look no further than Kink Cakes. As one of the country's pioneers in specialized creative custom cakes, Kink Cakes actually makes cakes for every demographic – from the adult, to the innocent, from the more mature, to the younger market. It caters to all occasions – weddings, baptisms, birthdays, anniversaries, and other memorable events. All cakes, novelty chocolates, cookies, and treats are handmade and decorated.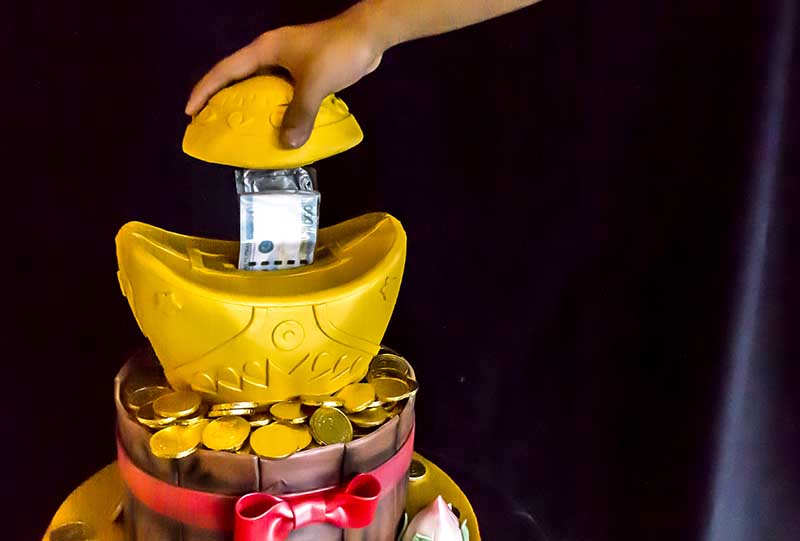 The money pulling cake is one of Kink Cakes' most popular creations, especially around the celebrations of both western and Chinese New Year. The cake itself is available in Double Chocolate, Butter Pound, Carrot Cake, and other flavors then frosted with a choice of fondant or Marshmallow Meringue icing. Designs vary from different types of bags to cute piggy banks. You can even custom made your own design, all ready to dispense cash. Perfect for the whole family's fun celebrations, where greetings of "Happy New Year!" and "Kung Hei Fat Choi!" echo within the warm walls of their loving homes.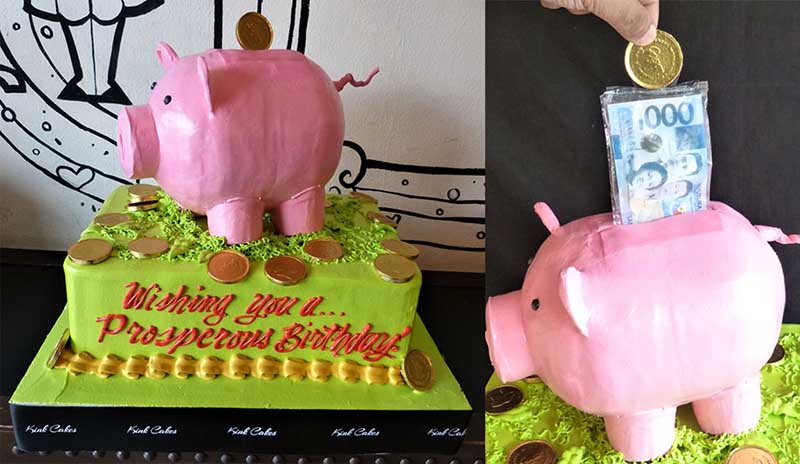 Kink Cakes branches are located at: Timog – C12 Landsdale Arcade, Timog Avenue, QC – 09176343274 and 83724454 ; Makati – Berjaya Makati Hotel 7835 Eduque Street corner Makati Avenue – 09176344039 and 83986586; and Commonwealth – Don Antonio Arcade, Holy Spirit Drive, QC -73585390 and 09171106969.
Check out Kink Cakes: website – www.kinkcakes.com.ph; FB:@kinkcakesph; or contact hotlines: 09178651006 and 77442377
Hits: 272