Ibiza Beach Club opens in Bonifacio Global City, Manila late 2016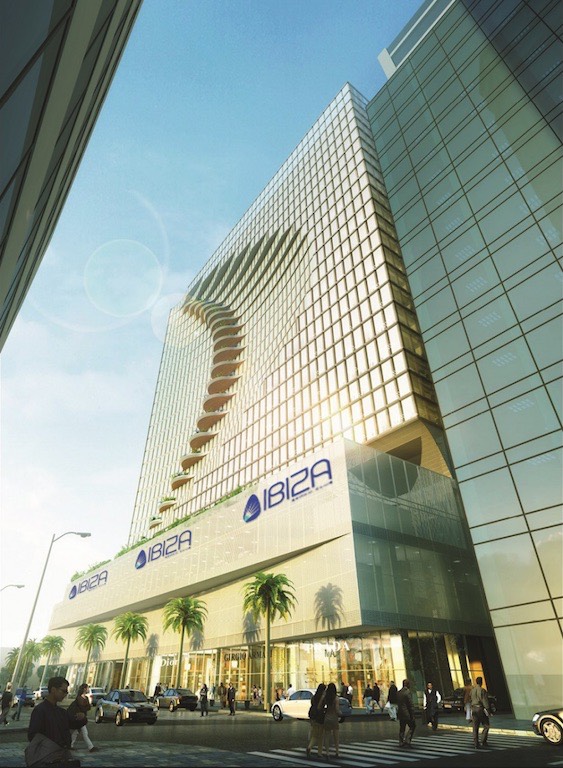 The vision of Lifestyle Dining + Unrivalled Entertainment gave birth to the Ibiza Beach Club; taking the dining experience to the next level. The most hip and happening dining and entertainment originating in Cebu brings its signature energy and vibe to Manila's hottest business and lifestyle district as its first franchise. Ibiza Beach Club is set to inspire and excite urbanites as it opens its new 1,000-seater flagship restaurant in Bonifacio Global City (BGC) in December 2016.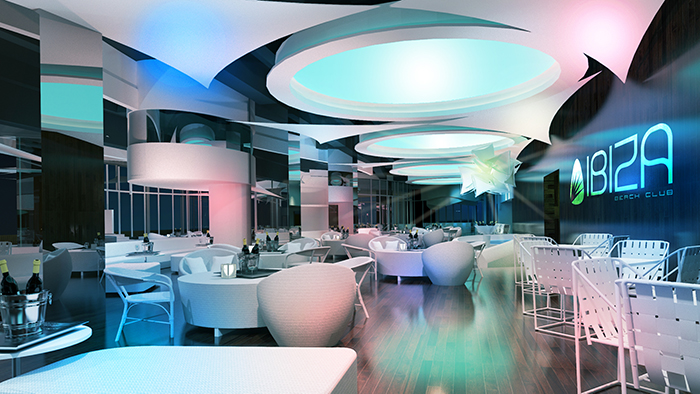 Ibiza Beach Club is a brand unique to the Philippines, a registered trademark conceived and established by award-winning vintner, entrepreneur, and prominent tourism player, Manny O., chairman of the Manny O. Group. The first and original Ibiza Beach Club opened at the Mövenpick Hotel Mactan Island Cebu; now making waves globally as it branches out in different premier locations, starting with the PHP 300 million property in Manila, right in the heart of BGC.
The 4,000-sqm Ibiza BGC is situated at the 6th level of the new W City Centre, a massive 29-storey office tower sitting on half a hectare, strategically located along 7th Avenue, right next to Bonifacio High Street. Within walking distance to the high-end Central Plaza Mall and the new Shangri-La at the Fort, residential towers, hotels, parks and shopping areas.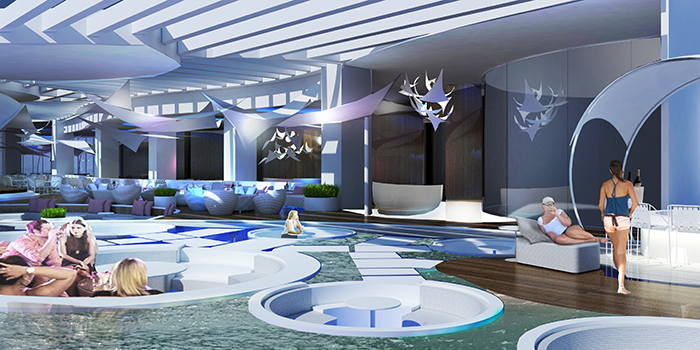 Aside from its signature DNA and spectacular view of the landscaped greenery and Manila cityscape, Ibiza BGC also takes its charm from its sophisticated and stylised sections, complete with water features surrounding plush seats, enticing lounges, exceptional Centre Stage and the First Class dining section. What is dubbed as the Ferrari of sound equipment in the industry, Ibiza BGC is powered by D & B Audiotechnik.
Combining the elements of ambience and music, entertainment and dining, this establishment is set to impress and delight, Ibiza Beach Club delivers the total lifestyle dining experience.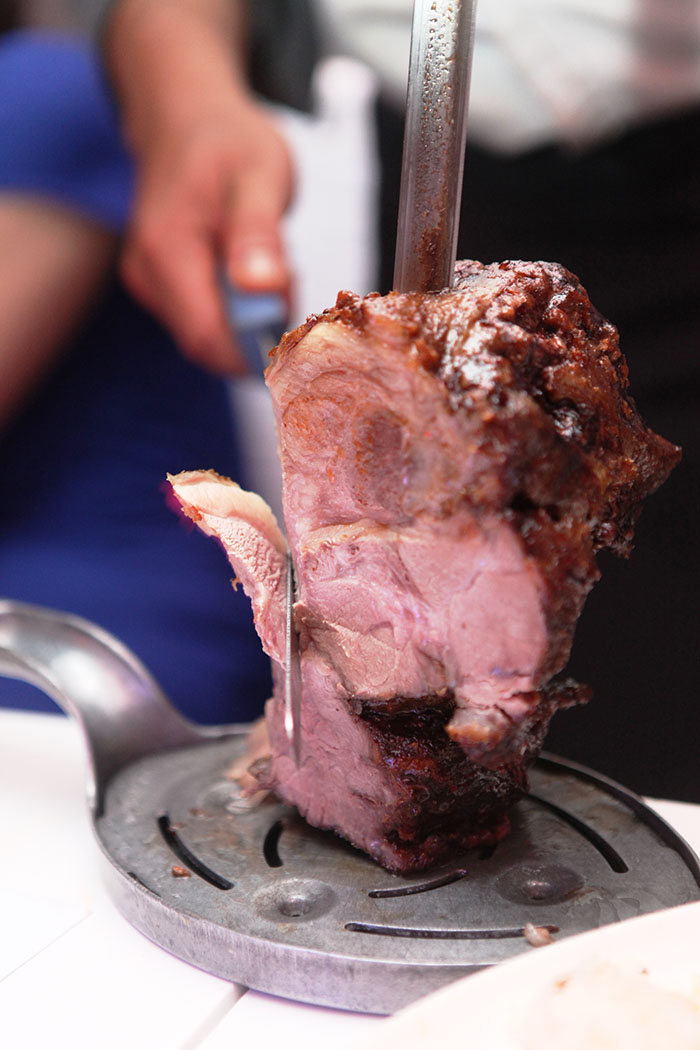 Lifestyle Dining
Amongst those who have visited the original, Ibiza Beach Club in Cebu has gained a reputation for serving a variety of unlimited grilled meat and seafood choices. Identified as the restaurant's Balearic-inspired, signature 15-course grill, this delectable speciality predominantly features meat and seafood basted with Balearic sauces and marinades, with a twist of Asian sensibilities from the restaurant's original secret flavouring.
For those willing to plunge into a hearty feast, the servings are generous and vast – Filet Mignon, Angus Rib-Eye Steak, Baby Back Ribs, Ostrich Meat, New Zealand Lamb, buttery Rock Lobsters or Salmon, Tiger Prawns, Cuttlefish, Chicken, Crispy Pork Belly and Beef Short Ribs, to name a few. This menu is so indulgent, it's sure to last an entire evening of hearty dining.
Ibiza BGC brings this popular and well-lauded epicurean delight to your table, when it opens both for lunch and dinner. Guests will enjoy the Balearic-inspired, signature 15-course grill at an introductory price of PHP 2,500+. They can also add on PHP 600+ for an unlimited serving of award-winning Manny O. Wines.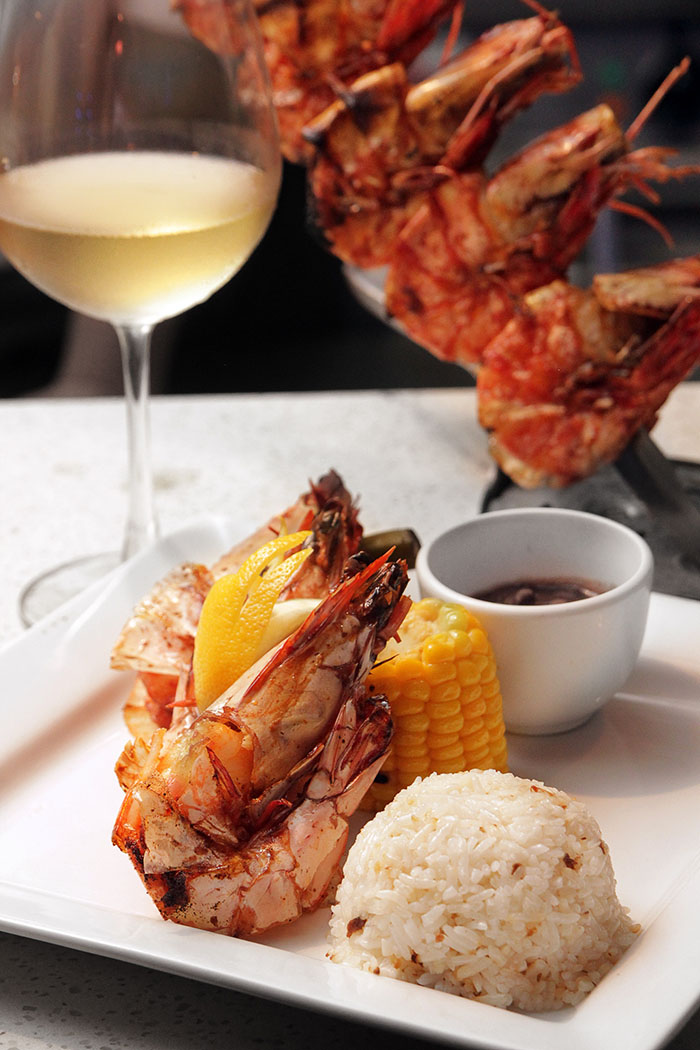 Diners will enjoy a hassle-free experience as chefs serve them with freshly cooked, a la minute variety of meat cuts, slicing them off a long skewer and directly onto the plates. The 15-course repertoire also includes a serving of salad, Pao de Quejo (cheese bread), side dish, and ends with its speciality dessert, the grilled Queen Piña.
Spoiling everyone further with an array of diverse choices, the restaurant also offers an A La Carte and Tapas Menu featuring house-prepared charcuterie, Bruschettas, Jamon Serrano, Gambas, imported cheeses, a selection of salads and starters, the Eivissa Paella, Seafood Marinara, premium steaks and the Manny O. Signature Wagyu Burger, – best paired with signature cocktails, such as the Ibiza Sour, or featured wines. Cakes, pastries and the all-time favourite collection of Mövenpick ice cream from Switzerland round off the feast.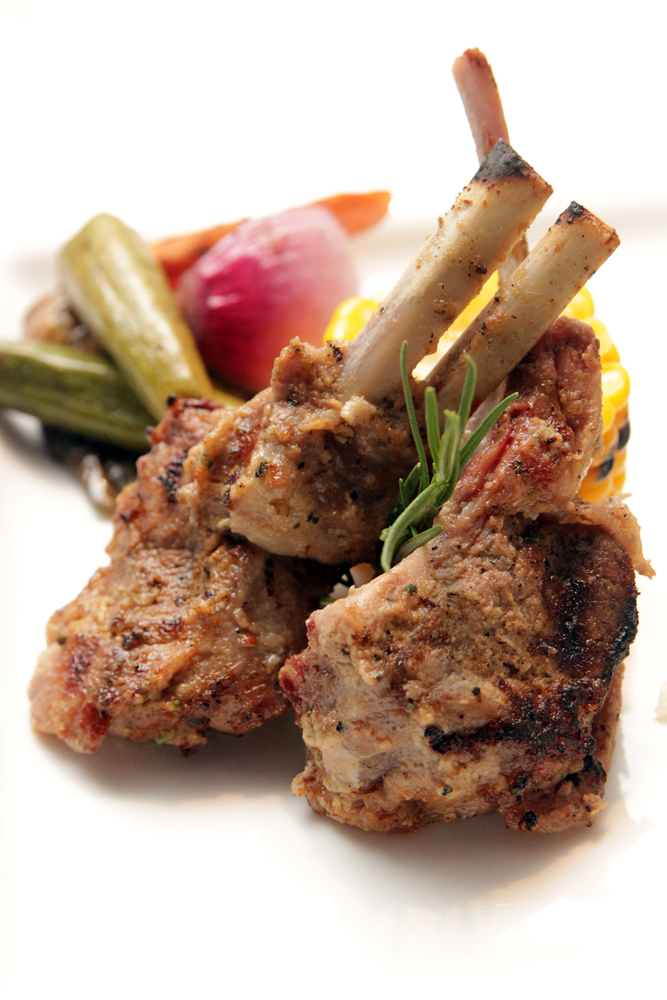 Power Lunches
Urbanites may come for the Early and Late Seating Special Lunch Set, complete with the Salad Bar, a Soup, Side Dish, one Entrée out of the five choices of grilled items from the Balearic selection, and our Signature Grilled Queen Piña with a side of fresh yogurt and honey. Priced at PHP500.00 nett, this menu is offered to guests who come in between 11.00 am to 11.59 am or 1.15 pm to 2.00 pm.
The Premium Seating Set is another option for diners who want a premium lunch and coming in at 12.00 pm. Priced at PHP1,000 nett, the serving includes the staples of an Executive Lunch, with the entrée upgraded to include a choice of one of the six premium meats and seafood from the regular Balearic grill.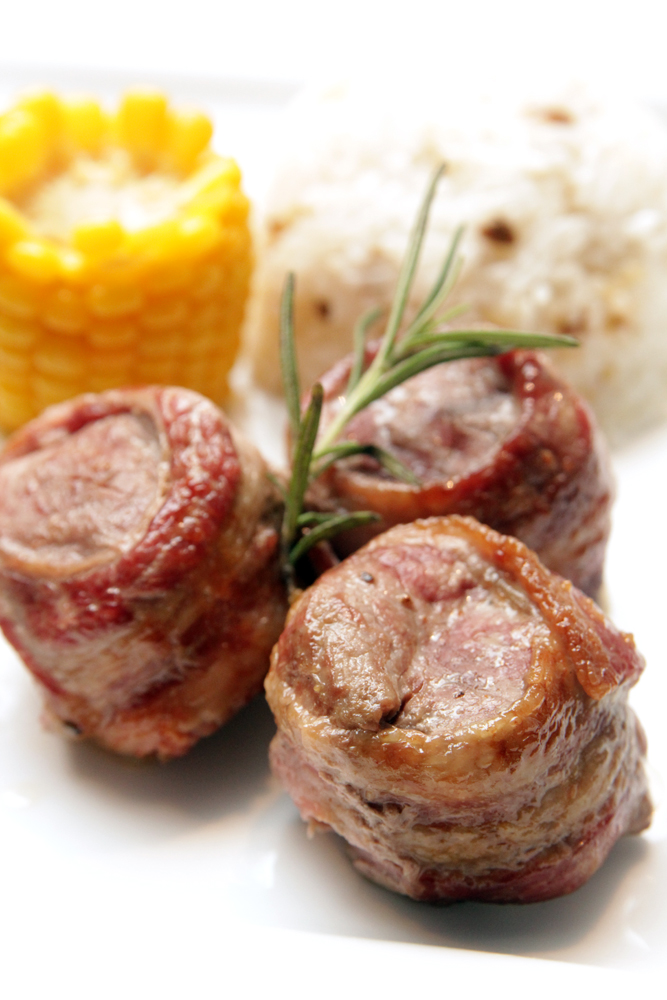 Unrivalled Entertainment
Ibiza Beach Club is the name that has commanded the beat of Mactan's night scene for almost four years – stirring with flavours, sound, movement and fun. The restaurant's standard quality of entertainment and themed shows is one that has been given great reviews and applauded by discerning audiences – a cross section from visiting tourists to celebrities and VIPs.
As a trailblazer on trends and flavours, the same DNA applies with Ibiza Beach Club BGC, as it offers a wide selection of performance genres for guests to enjoy whilst leisurely dining. It's an entertainment extravaganza that includes world-class talents, a touch of whimsy and a dash of audience participation. The musical productions are a must-see spectacle for guests of all ages.
The restaurant showcases nightly performances by the Ibiza Beach Club Show Team, which is composed of budding Filipino artists, featuring a 45-minute visual treat with live singing and dancing to retro pop, disco and Latin music, as well as Broadway and movie musical sequences alongside daring exhibitions. This segment is sure to get everyone grooving and belting to every beat, as guests loosen up and get themselves in the mood for fun.
One of the dinner show themes is Latin Night, staged to captivate the audience with lavish costume designs, sharp yet electrifying movements, and high-octane tempos.
At The Movies is sure to get everyone nostalgic and on their feet, with signature moves and tunes from Broadway, hit movie musicals and memorable box office films. The show features a few of the team's original choreography, mixed with a rendition of awe-inspiring movie sequences.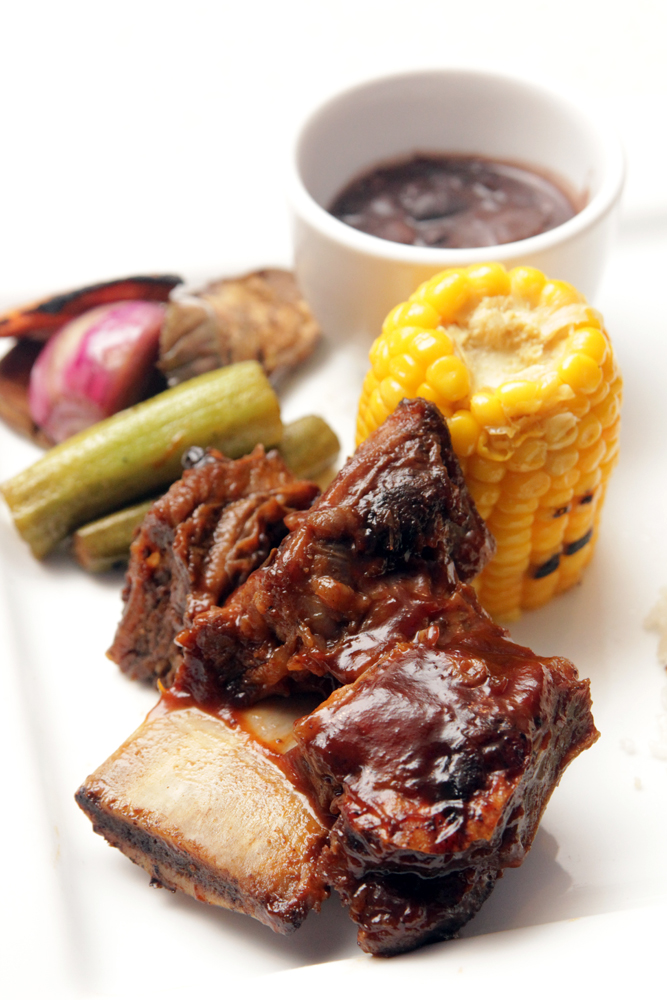 Meanwhile, the Retro Disco and Retro Pop productions take audiences to the era of this generation's music legends and notable hit-makers.
A showband, featured artist or DJ follows on stage. Everyone can chill out to the music as they dine, dance or drink throughout the night until closing time.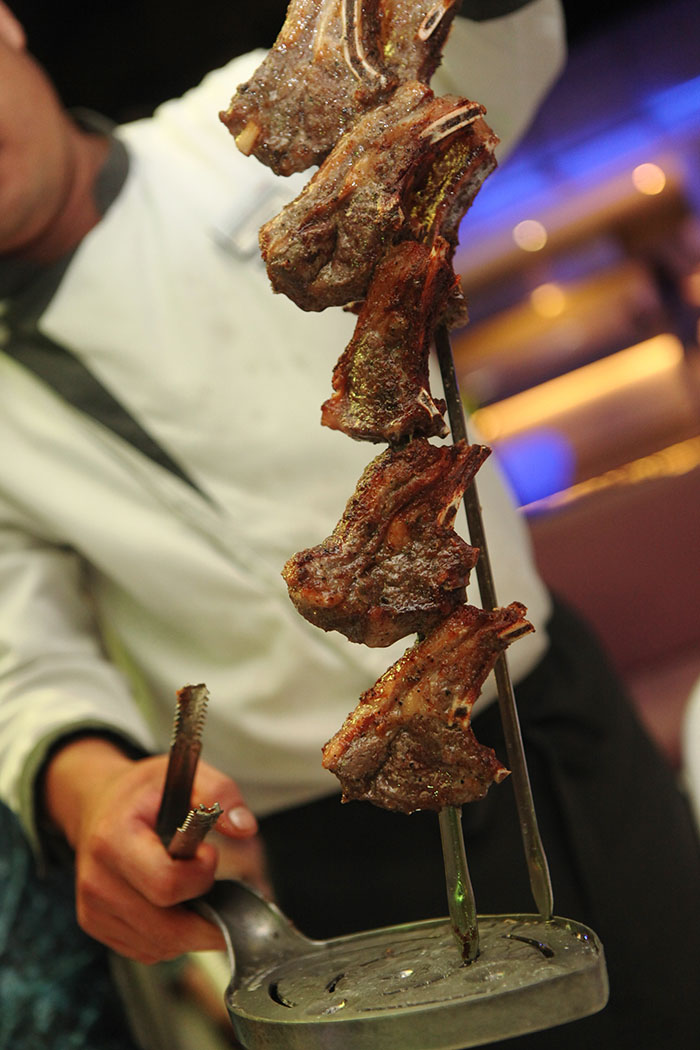 IBC Performing Arts Academy Inc. [IBCPAAI]
The IBC Performing Arts Academy was established to provide Ibiza Beach Club it's bespoke entertainment. Spearheaded by Francisco Beltran, Entertainment Director of Ibiza Beach Club Inc.; Ayam Eckstein of Repertory Philippines, Trumpets Playshop and Stages Productions, Company Manager of IBCPAAI,; Randy Salvador of Nine Works Theatrical, Production Manager of IBCPAAI; Arnold Trinidad, of Nine Works Theatrical, Lead Choreographer of IBCPAAI; and Elisa Aurelio, a graduate of FIDM in Los Angeles, Costume Designer for the Academy. The Academy is a training centre for the Ibiza Beach Club Show Team, aspiring talents with background in theater and the performing arts. Additionally, this is where all the magic is conceived – IBC Theme Nights and Performances are birthed and produced here. As the Ibiza Beach Club brand gains traction with franchises globally, the Academy will train and groom talent purely for the brand.
Events and special occasions
With its complete dining and entertainment facilities, Ibiza Beach Club is also an ideal place to host special events and gatherings. Its dynamic team is ready to cater to your needs and make sure every last detail is taken care of when organising your successful event. All packages can be individually tailored to your requirements, from the essentials to added premiums.
For enquiries and advance bookings, please email inquiry.ibcbgc@gmail.com
Ibiza Beach Club Inc.
A member of the Manny O. Group
It was a late December evening in 2011 when the idea for Ibiza Beach Club came to life in the minds of Manny O. and Francisco Beltran, a show and record producer, originally from Mallorca, Spain. Francisco Beltran came to the Philippines with hardly an expectation until Manny O.'s vision spoke to him, he immediately embraced it and was on board 100%. It was such an electrifying night of inspiration, powerful ideas loaded with intent and purpose to revitalise Cebu's travel and tourism scene, that only a year later, the very first and the original Ibiza Beach Club in Mactan, Cebu came to be.
The core idea for Ibiza Beach Club was to emulate the vibe of Eivissa – that you could have the best of both worlds in dining and entertainment. And why not? We already have some of the most stunning beaches and sunsets in the world, all one had to do was perfect the formula with good food and world-class entertainment. Where one could be barefoot yet elegant, loose yet refined. The Balearic-inspired 15-course Signature Grill is at the heart of Ibiza Beach Club. Premium meats and fresh seafood with a most impressive selection of fine wines, tapas to eat the night away and housing the most advanced sound and lighting system in the country, D & B Audiotechnik and Martin Audio to better highlight the 20-member Ibiza Beach Club Show Team. In-house as well as guest DJs spin the decks on some nights, and featured bands on other nights.
The vision that is Ibiza Beach Club was completely embodied and distilled by the country's premier designers – Manny Samson, Ivy and Cynthia Almario, Fred Valdes and Butch Valdes – inimitable creative minds who forged the brand's unmistakable visual DNA from the vision of Manny O.; extremely photogenic, a social media darling in pictures.