Taste the Magic with EK's New Food Offerings!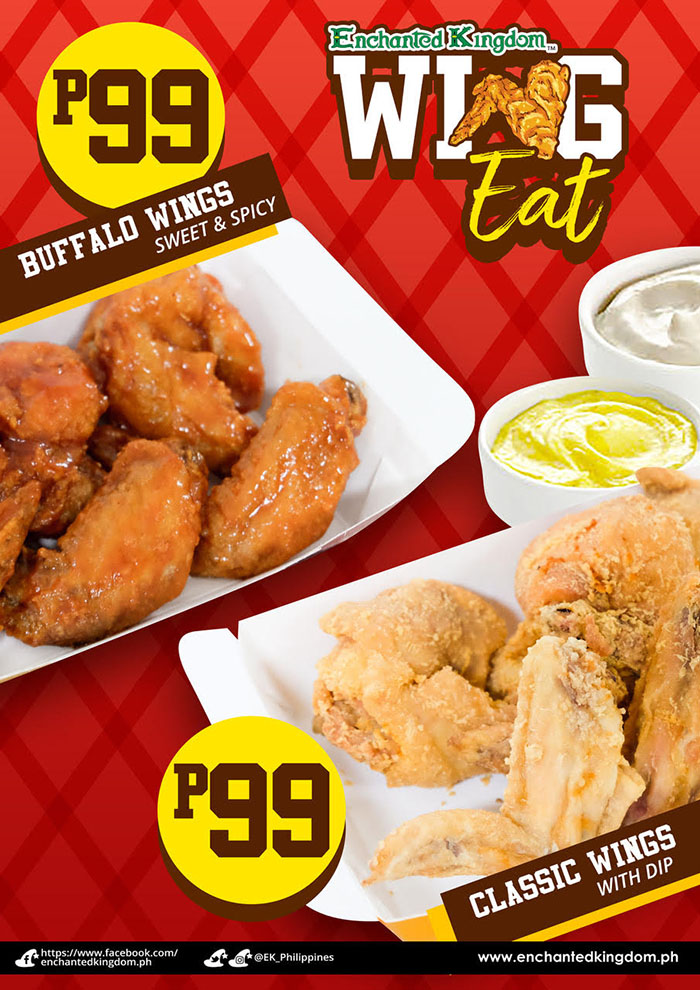 Get ready to spice up your life and just WING EAT! Enjoy our sweet and spicy Buffalo Wings for only P99! Or you can opt to mellow it down with our Classic Chicken Wings with Honey Mustard and Garlic Aioli Dip, also for only P99!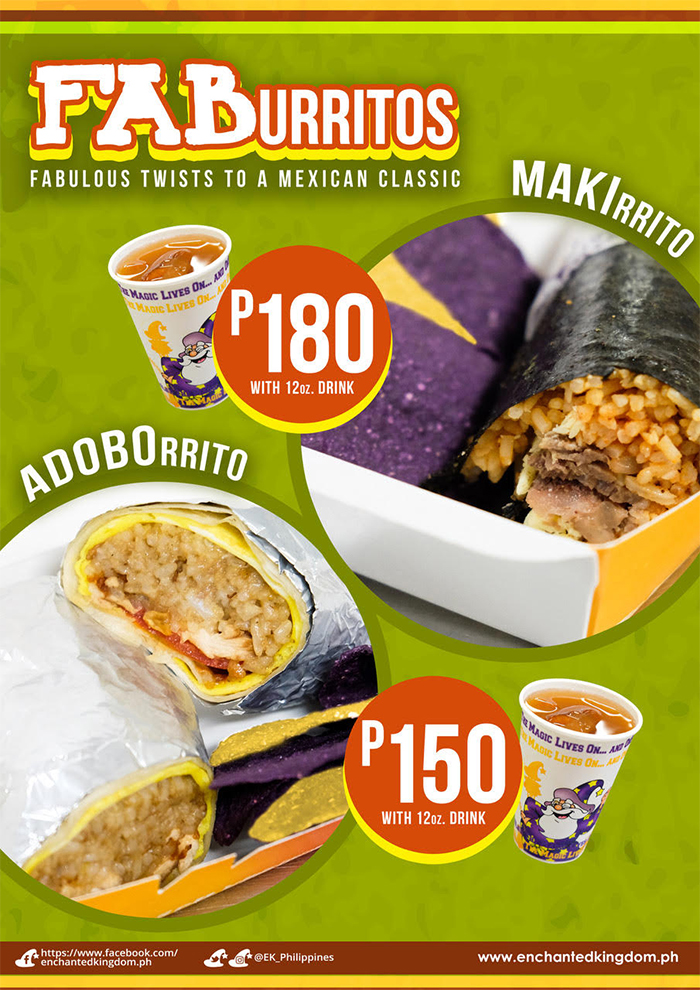 It's time to make some space in your list of favor-eats with our fabulous twists on the Mexican burrito! Get a taste of our Makirrito for P180 and Adoborrito for P150, inclusive of a 12oz. drink!
More details regarding the promos to follow, visit www.enchantedkingdom.ph or www.facebook.com/enchantedkingdom.ph for updates and announcements.
Hits: 112