Asiabrand Recognizes Camel Appliances as One of Asia's Famous Brands in 2019
Camel Appliances Manufacturing Corp. was recipient of Asia's Famous Brand Award from the prestigious 14th Asiabrand Ceremony held in Shenzen, China on September 9, 2019. At the same time, the company's founder, William Chan, was recognized as one of 'New Era Brand Innovators' in recognition of Camel Appliances' innovations in the field of manufacturing.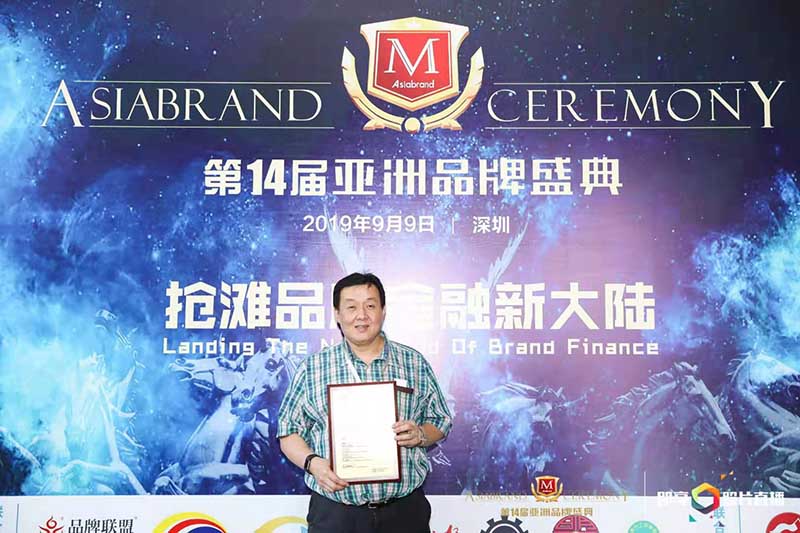 The annual Asiabrand Ceremony is considered as the 'Oscars of the Industry'. It recognizes outstanding manufacturers in the Asia-Pacific region. The award-giving body had recognized a few Philippine manufacturers in the past, though this year marks the first for Camel Appliances.
"These awards are an affirmation of our business strategy and the direction the company is heading to," said Camel Appliances Manufacturing Corp. VP for Sales and Marketing Dennis Perales. "We take it as an indication of the level of acceptance especially among Filipino consumers, which propelled our brand into the market awareness to justify even a nomination."
However, these two awards are just among the several recognitions that the brand has received since its incorporation in 1991. Among those awards were from the Consumers League of the Philippines—Best Washing Machine Brand (2010 to 2012), Hall of Fame Award for Electric Fans (2010), and Silver Seal of Excellence for Electric Fans (2012).
World-Class Process Systems
Since its beginnings 28 years ago, the consumer appliances manufacturer has dedicated itself to innovation, equipping itself with world-class process systems, effectively paired with a dedicated workforce, which now counts to more than 1,000 nationwide especially within its three major assembly facilities in Cavite, Davao, and Cebu, all adhering to ISO Quality Management System standards.
The injection facilities in Cavite are where the important parts of the brand's products are being made, before those are transported to the different branches, where actual assembly of appliances is done. Camel Appliances boasts of an efficient logistics system and the presence of several manufacturing centers where appliances are made.
"One of our key strengths is our logistics system. We are confident in being the fastest in terms of efficiency and speed of delivery. While our competitors usually endure a tedious ordering and delivery process, our efficient and strategic logistics system allows us to deliver orders in as fast as 24 hours," Perales revealed.
Local manufacturing centers also mean readily available parts – enabling faster turnaround times for repairs.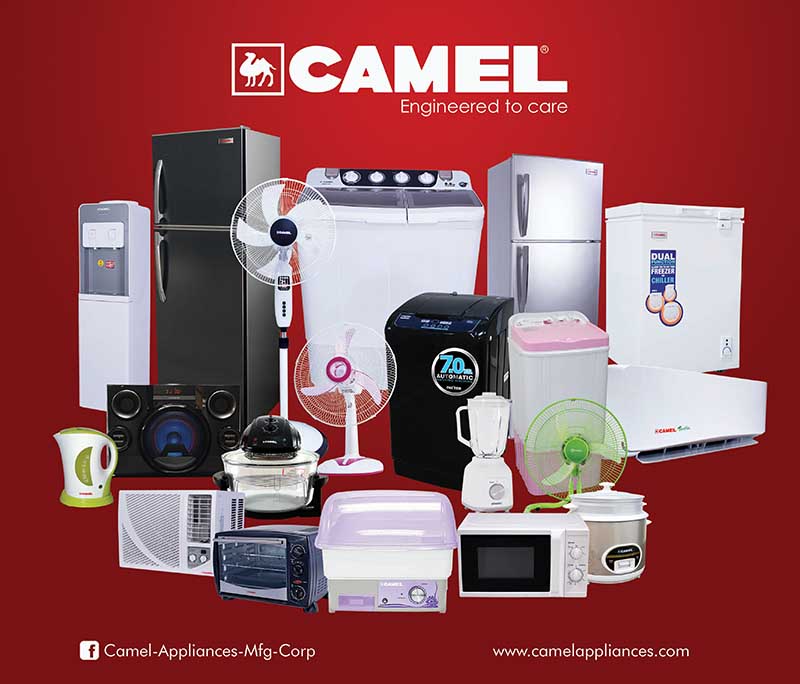 The Brand Evolution
Camel Appliances started as a maker of electric fans. In 2006, the manufacturer introduced its own line of washing machines and spin dryers, which eventually led to the launch of the brand's cooling products like freezers, refrigerators, and beverage coolers. To date, it also manufactures gas stoves and water dispensers.
Camel goes the extra mile to ensure better performance for their appliances. The Camel Electric Fan is equipped with a safety switch to avert overheating that can lead to fires. Camel Washing Machines are designed with large motors to handle heavy-duty laundry while Camel Refrigerators are designed for even and efficient cooling.
Amid intense market competition, Camel Appliances is confident that its high standard of quality will continue to translate to loyalty and patronage among local consumers. "We are uncompromising with our quality and continuously aim for world-class standards. So far, we are assured by the strong support our brand gets from local consumers. Camel Appliances is happy to realize that more and more Filipinos now appreciate the level of quality that a Filipino brand like us can offer," Perales concluded.
Hits: 1519