In a World Full of Hate, Alaska Milk Offers to Add More Love through Cooking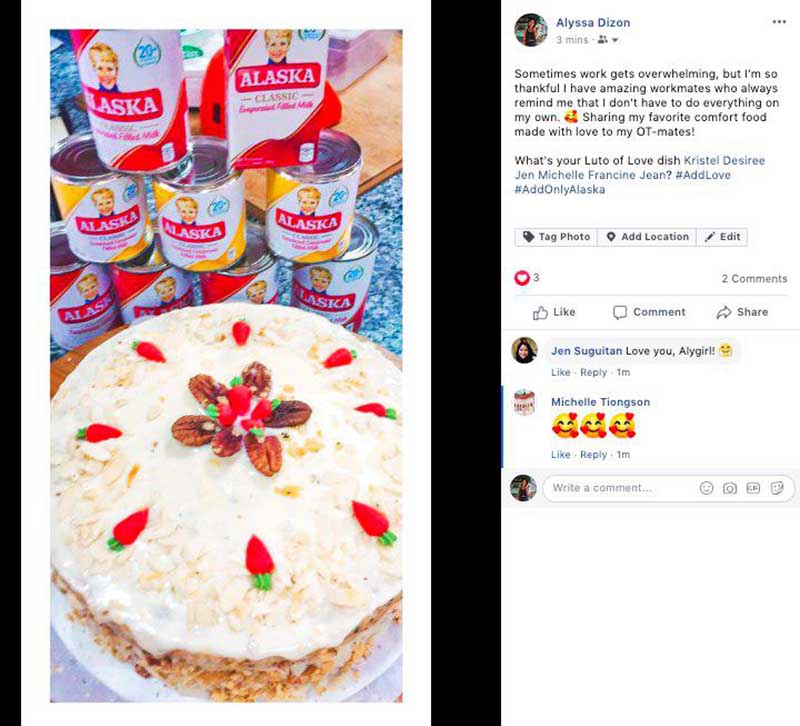 It's 2020, and we are waking up to a world that grows ever more divisive. Racial, political, identity and class wars are being fought in the streets and in the comment sections. All it takes is a different point of view, held fiercely enough, to incite a Twitter brawl.
It seems that the spirit of the age is resentment, fear and hate. "We…are taught to hate by the world around us," says political commentator Sally Kohn, in a TED Talk.
As one of the country's leading milk brands, Alaska believes that now more than ever, we must choose love over hate. "It's easier said than done, to be honest. But we believe that in these times, we should encourage each other to be better, find ways to add love every day," says Harvey Uong, Managing Director for Alaska. "Food and cooking is one of the easiest ways to do that."
The company has begun several initiatives to transform its purpose into action. Its latest film "Lataphone," has spread online and moved netizens with its story of a lonely man and an insistent child who finds a unique connection through an improvised string-and-can phone.
Alaska Milk and its partner agencies are also answering the challenge of adding love to the everyday with their #LutoOfLove initiative, a hashtag campaign that encourages its employees and partners to cook for each other and for their families. "Sharing food is a simple, but powerful way to let someone know that you care for them," adds Uong.
In a world full of hate, choose to add love every day.
Hits: 139