Rice of Life, an advocacy and livelihood program of RED Farms for Dialysis PH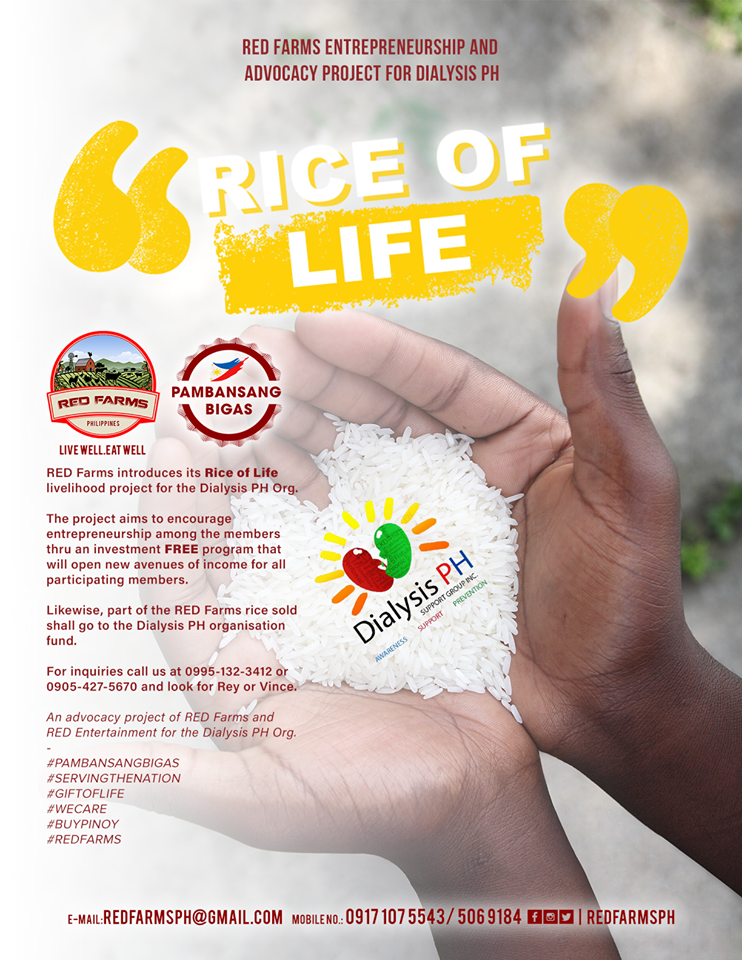 RED Farms, in cooperation with Dialysis PH Support Group Inc., launches RICE OF LIFE, an advocacy and livelihood program.
The RICE OF LIFE encourages and enables Dialysis PH members to be entrepreneurs through an investment-FREE program. This aims to ease the burden brought about by the COVID-19 pandemic which continuously affects all Filipinos and the country's livelihood and economy.
Founded on Apr. 9, 2014 by President Reynaldo S. Abacan Jr, Dialysis PH Support Group, Inc. is a Securities & Exchange Commission (SEC) and BIR registered non-stock, non-profit, non-political, non-religious organization committed to build a healthy, educated, well-empowered support group for patients with renal disease.
"Through this project, RED Farms hope to assist the organization and its members and work together on a mutually beneficial partnership in these times of crisis," said Richie De Quina, Chief Executive Officer (CEO) of RED Farms and RED Entertainment.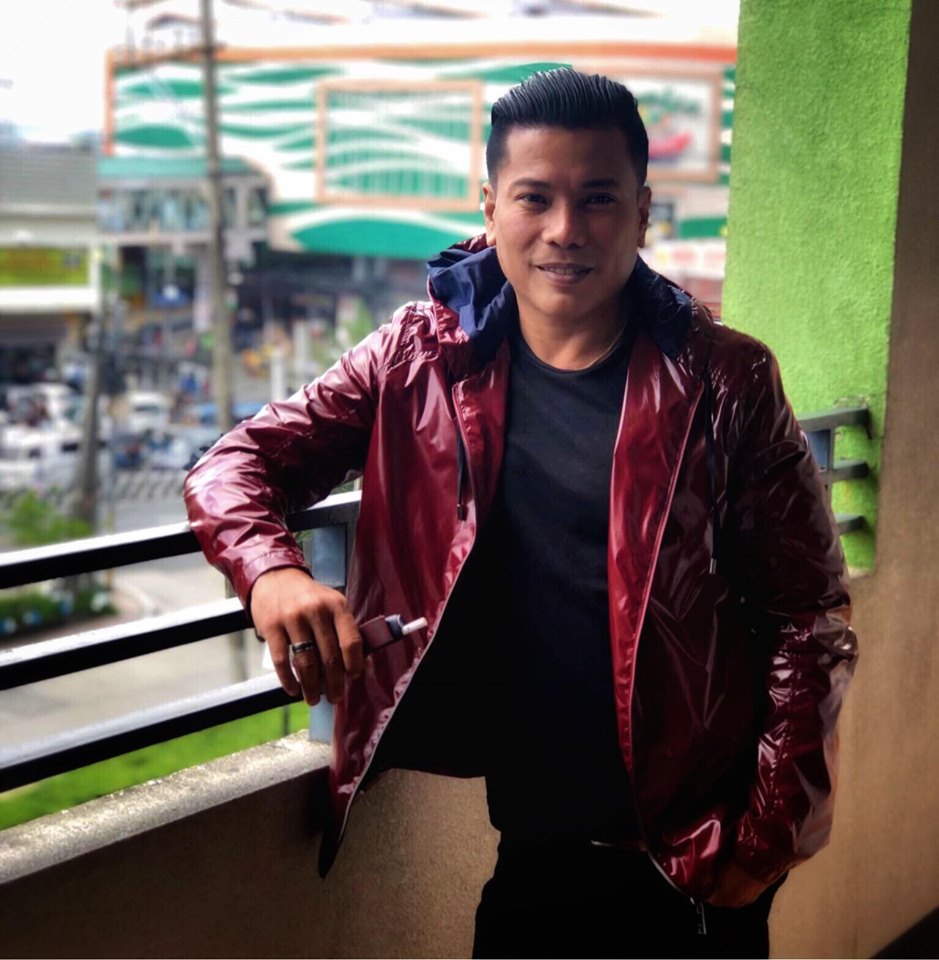 The project aims to reignite our bayanihan culture through a unique referral program, promoting Buy Filipino products. In fact, this will help stimulate the country's economy through localized spending.
Furthermore, the project aims to help in the government's efforts to promote the agricultural sector. With these efforts, new markets are tapped and will see our humble rice in a different light.
A part of the proceeds of RED Farms sales during the program period will go directly to the funds of the Dialysis PH.
Together with RED Farms, we offer a message of hope to all the Filipino people. This is our time to unite, a time that we can WIN TOGETHER!
Hits: 425