CNN Philippines beefs up its Junior block programs with Mind S-Cool: An educational TV program for kids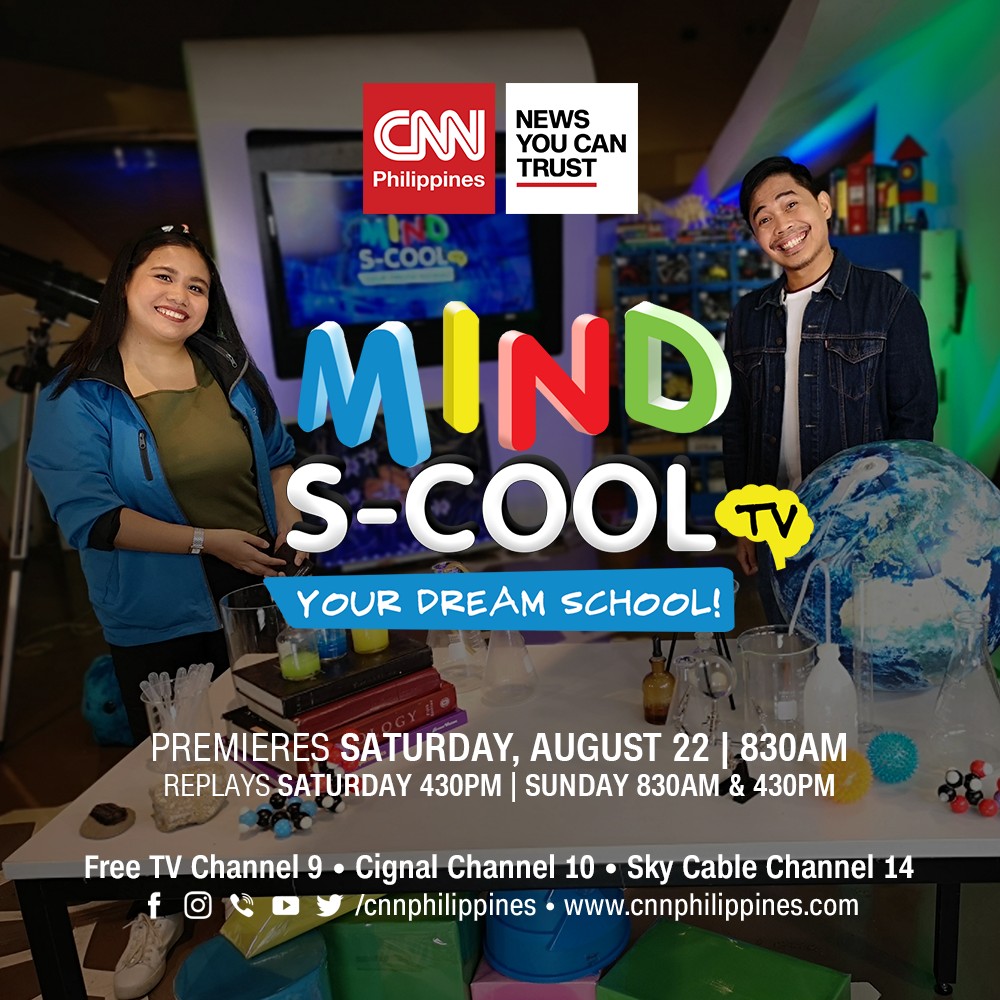 With the opening of classes moved to October and to help fill the gaps in basic education, CNN Philippines introduces Mind S-Cool, the first ever science and art educational TV program on the network, as part of the CNN Philippines Junior programming block.
Produced by the Bonifacio Art Foundation Inc. (BAFI) and shot solely at The Mind Museum, Mind S-Cool is the "dream school" for kids aged 6 to 12 years old. It connects science and art to other things happening in the real world.
With all the 300 mostly larger-than-life exhibits found in The Mind Museum, Mind S-Cool will showcase genuine adventure as it involves experiments, show-and-tell of the museum's installations and illustrations, feature rock star scientists, virtually visit exciting spaces like construction sites, archeological digs, robot labs and other museum partners around the world.
"Mind S-Cool is the umbrella concept for BAFI's contribution to not only adapt to the new normal but to seize the opportunity to fill the gaps in the basic education courses across age-groups towards a direction that will help create a citizenry who will act to restore us to an even BETTER normal." says Maria Isabel Garcia, BAFI Managing Director and Curator.
A pandemic-borne production, the show will acknowledge the country's present situation on it's first episode entitled 'What in the World is Going On?" The show will air every Saturday at 8:30 a.m. beginning Aug. 22, with replays on the same day at 4:30 p.m. and Sundays at 8:30 a.m. and 4:30 p.m. Catch it on CNN Philippines via Free TV channel 9, Sky Cable channel 14, Cignal TV channel 10 and live stream on CNNPhilippines.com/videos.
Hits: 324