Batchoy: Ilonggo Specialty, WFH Family Treat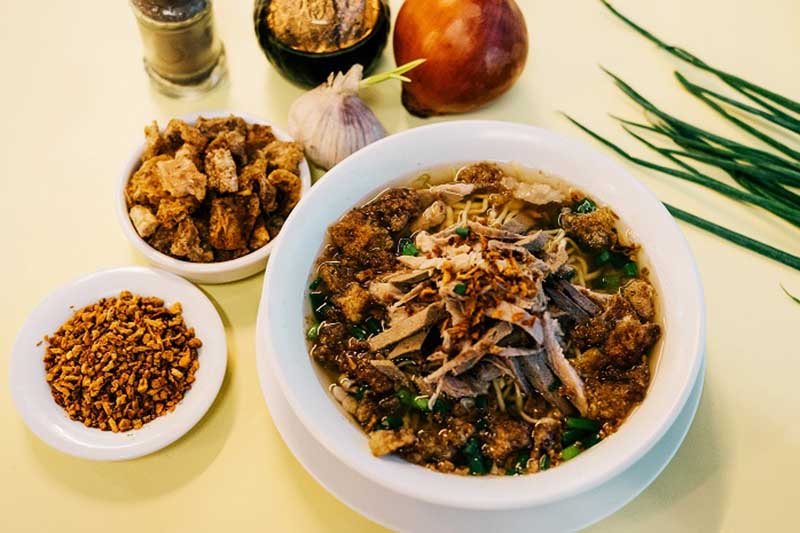 SM City Iloilo recently celebrated the city's signature soup during the recent 1st Iloilo Batchoy Festival at the mall's Southpoint area in the Mandurriao district.
The event was the first of its kind and is a joint project of SM City Iloilo, the Department of Tourism Region IV, the Iloilo City Government, and the Iloilo Festivals Foundation, Inc. No less than DOT Secretary Bernadette Romulo-Puyat graced the occasion and tried out the different batchoy recipes.
Batchoy is a hearty noodle soup which traces its origin in La Paz district, hence it is often referred to as La Paz Batchoy. The usual ingredients of the Batchoy are Miki (egg noodles), Pork, Liver, Pork Intestines, Chicharon, Garlic and Chives, all sitting on top of the hot broth of pork or beef bones and condiments, boiled as early as 4am to squeeze all the flavor from the ingredients put into the soup.
And during these times, when most of us are homebound or working from home (WFH) because of the coronavirus threat, Batchoy is a healthy and hearty dish you can share with the whole family. The fact that it is a one-dish meal also makes it easy to prepare as well as economical. Better still, the ingredients are readily available at your neighborhood supermarket, like those in the SM Market group, Alfamart and Watermart.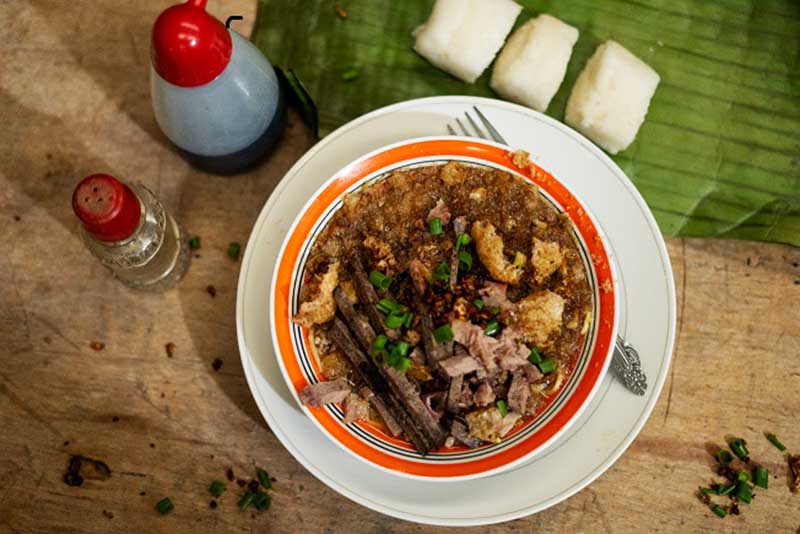 Four iconic Batchoy brands- Inggo's, Ted's, Popoy's, and Balay Kalan-an – participated in this first and one-of-a-kind event, each with its own story to tell, as well its own signature recipe. This highlights the many ways of cooking Batchoy, which one can try at home, or come up with one's original recipe. After all, crafting a meal from scratch is nourishing in more ways than one.
Inggo's Original LaPaz Batchoy is said to be the first "batchoyan" in Iloilo City started when Domingo Lozada came up with this tasty dish in 1921.
It was called bas-oy or simply meatballs dipped in home-made sauce, which Lozada sold in Luna Street and later the La Paz Market. Two of Tiyo Inggo's five children – Adelaida L. Prado and Virgilia L. Guillergan continued the business, which from the 1960s to2010 was located in the Iloilo Central Market.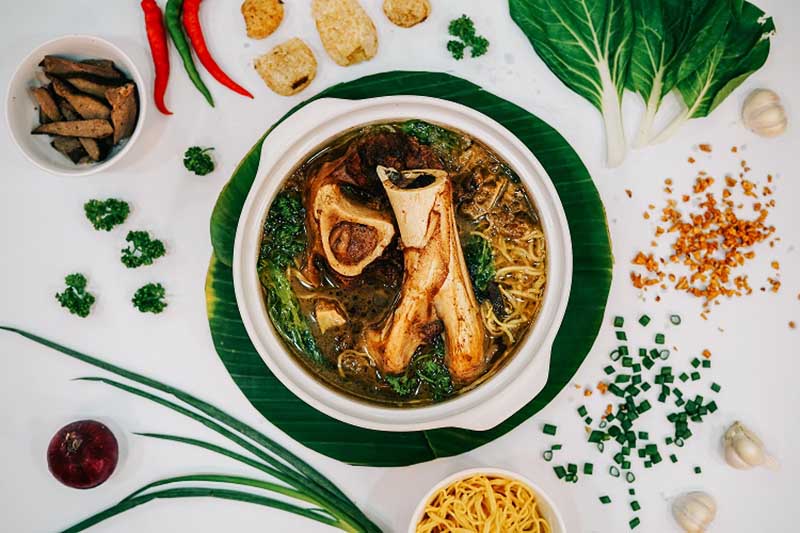 Today, the business is managed by Tio Inggo's grandson Raul L. Guillergan and his eldest son Reynold. In 1984, Domingo Lozada was recognized by as the Outstanding Pioneer in Batchoy Food Products by the Iloilo Chamber of Commerce and Industry.
Inggo's Batchoy Buzz: Reynold shares that while their recipe remains a secret, they make their own chicharon that they put in all servings.
Ted's Oldtimer was first sold at the Lapaz Public Market 75 years ago by Teodorico "Ted" Lepura, who hada meager ten pesos in his pocket and a modest food stall to his name.
What makes Ted's special? Take a healthy serving of perseverance. Add a heaping spoonful of Ilonggo pride, and mix in a lasting commitment to the preservation of a legacy. Stew until it boils and serve while hot.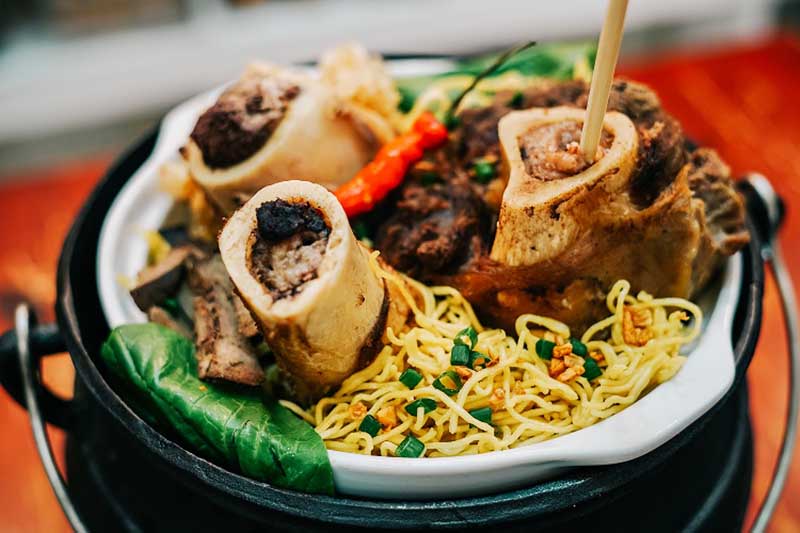 Ted' daughter Adelfa and her husband Larry Borro have ensured that his name and his heritage will not only survive, but continue to be relevant to the changing times. In the Sixties when they introduced" choose your own noodles", which gave customers the option of miswa sotanghon, bihon or the usual miki.
It was only in 1984 that they opened their first branch outside Lapaz. Twenty branches later, Ted's began franchising. Ted's already numerous accolades is a trophy for 2010 Entrepreneur of the Year Finalist, awarded by global professional service firm Ernst & Young.
Ted's Batchoy Buzz: While batchoy's recipe are almost the same, many Ted's aficionados keep coming back and claim that "it's in the broth". While it is a known fact that Ted's is a household name when it comes to La Paz Batchoy, having several branches in Metro Manila as well, the preparation of the broth is a well-kept secret.
Popoy's Original Lapaz Batchoy was named after patriarch Rodolfo "Popoy" Beniegas, who put up his first "batchoyan" after the construction of Central Market in Iloilo City more than 40 years ago.
Going to Popoy's is an authentic Ilonggo experience. Eating batchoy in miki, bihon, and miswa variations inside the Iloilo Central Market is a being in the moment experience as all the ingredients come from there.
Popoy's was hailed the Best Batchoy in the friendly competition organized by Reporter's Journal of RMN-Iloilo
Popoy's Batchoy Buzz: The family says that it is different from the other batchoys because they use a special rock salt instead of the usual iodized salt, which "makes all the difference"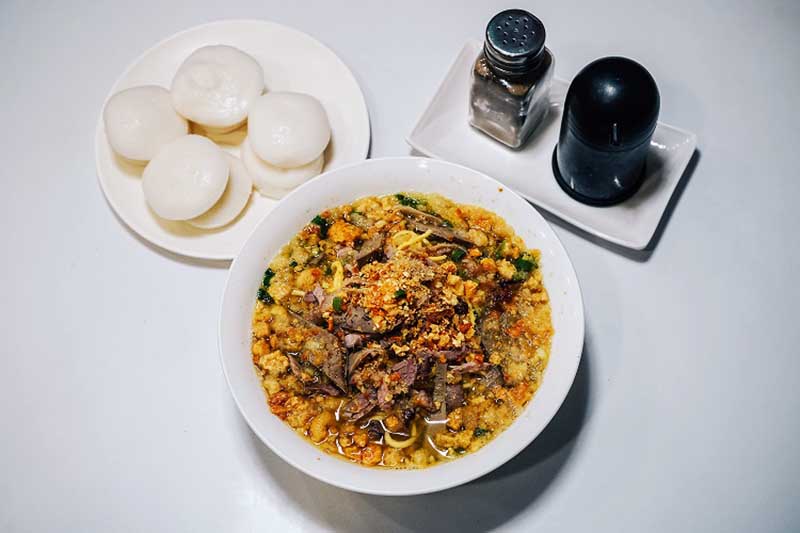 Balay Kalan-an by Sabor Ilonggo in La Paz district is known for its delicious Ilonggo specialties. The place is managed by Sally Genoveza, widow of Mr. Jessy Genoveza, former manager of the Iloilo Producers Association and the man behind Sabor Ilonggo—the home of delicious Ilonggo delicacies.
This includes its unique take on batchoy, Bulalo Batchoy, where the richness of the broth of two heritage dishes- batchoy and bulalo are joined in one bowl.
Balay Klan-an's Buzz on Batchoy: Bulalô or popularly known in Western Visayas as Cansi, is a beef dish with a light colored soup that is made by cooking beef shanks and bone marrow until the collagen and fat has melted into the clear broth. It typically includes leafy vegetables (like pechay or cabbage), corn on the cob, scallions, onions, garlic, ginger, and fish sauce. Potatoes, carrots, or taro can also be added.
The 1st Iloilo Batchoy Festival is one of the many exciting events at SM City Iloilo.
Hits: 944