Jimini Foods Group launches new brand for communities: Pizza TOGO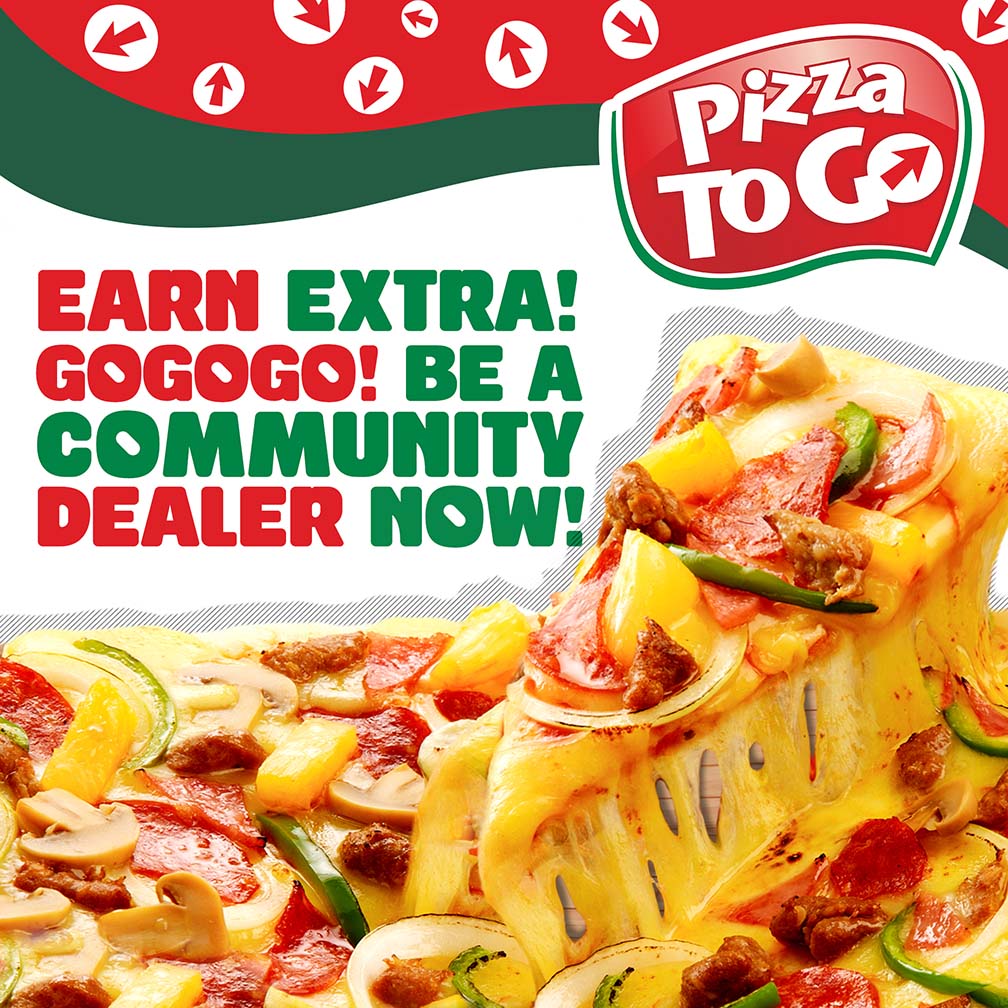 No more waiting for your usual pizza delivery. Always HOT from your own oven, ANYTIME you want. With Pizza TOGO, let's GOGOGO!
Given the current times and the need to be resourceful to continue earning for the family, Pizza TOGO was launched as the advocacy brand of the Jimini Foods Group to cater to consumers in communities who want great tasting high-quality Frozen-Fresh Pizza anytime they want it.
Pizza TOGO is the answer to the current developing trends and habits of consumers for convenience and safety at home as it offers a whole range of sizes and flavors as the first and only national online community selling pizza brand.
Pizza TOGO also aims to provide people nationwide with an opportunity to earn even during these trying times focusing on delivering Frozen-Fresh, Bake-Anytime Pizza and satisfy your family's pizza cravings by offering GIANT and SOLO ROUNDS pizzas in the comfort of your home.
If you are residing in a village/residential building/residential cluster/residential district/townhouse district, sign up to be OUR OFFICIAL PIZZA TOGO COMMUNITY DEALER. Offer your community delightful FROZEN-FRESH pizza safely delivered to their doorsteps. Be part of the Pizza TOGO Community Dealership Network NOW!
Be sure to follow us on our social media pages for updates and more info: Facebook [facebook.com/PizzaTOGO.com.ph], Instagram [@pizzatogoph], and Twitter [@PizzaToGoPH].
For a GIANT business opportunity, you can reach us thru (+63) 917-108-7438. You may also submit your application thru this link. [https://forms.gle/QCvSn7SfCVbywxeL9]
GOGO with Pizza TOGO
The Jimini Foods Group is the largest pizza network in the Philippines with over 1,300 serving stations nationwide under the Pizza Pedrico's & Santino's Supreme Slice Pizza brands.
Hits: 500