Jollibee Group brings The Coffee Bean and Tea Leaf® Brand back to New York and opens Smashburger in Boston with newest store design
With much anticipation from New Yorkers, the Jollibee Group has finally brought back The Coffee Bean and Tea Leaf® brand to New York through its franchisee Hudson River Coffee and Tea, opening last Aug. 28. In the same month, the Jollibee Group's Smashburger also debuted its newest store concept for its milestone opening in Boston.
"We are thrilled to bring back The Coffee Bean and Tea Leaf® to New York and debut our latest store design for Smashburger in Boston. We are happy to see that these two openings were met with very strong reception from local patrons despite the pandemic. This is a good indication that consumers will continue supporting brands that serve quality, great-tasting food and beverages," said Jollibee Group CEO Ernesto Tanmantiong.
"Our North America business continues to outperform the US QSR industry. Smashburger has been double digit positive for the past three months across company owned stores with its online sales growing by 390%, while The Coffee Bean and Tea Leaf® brand has steadily grown since April despite the impact of the pandemic. The Philippine brands—Jollibee, Chowking, and Red Ribbon—have also performed well with Jollibee even seeing long queues with its recent openings. We thank our customers for patronizing our brands and we hope they'll continue to support our future openings," said Jollibee Group President for North America Rowel Vijandre.
The Coffee Bean and Tea Leaf® returns to the Big Apple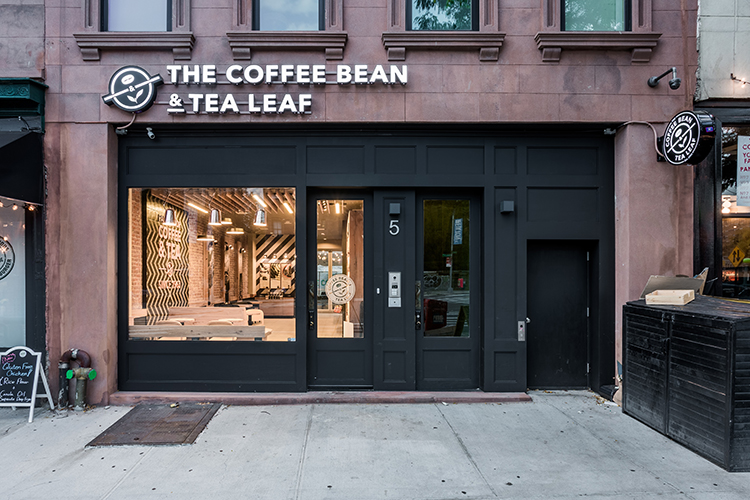 The Coffee Bean and Tea Leaf®, one of the world's leading roasters and retailers of specialty coffee and tea, celebrated its return to the New York metropolitan area with the opening at 5 Green Avenue in Brooklyn last Aug. 28. This is the first of many planned openings through its New York-based franchisee Hudson River Coffee & Tea, a venture of outstanding operators, developers, and real estate experts.
"New York City is a competitive and highly desirable market for any coffee retailer and our opening in New York underscores our commitment to bringing our beloved beverages to more guests, and demonstrates our strength as a leading roaster and retailer of coffee and tea," said The Coffee Bean and Tea Leaf® Director of Franchise Operations Peter Vavra.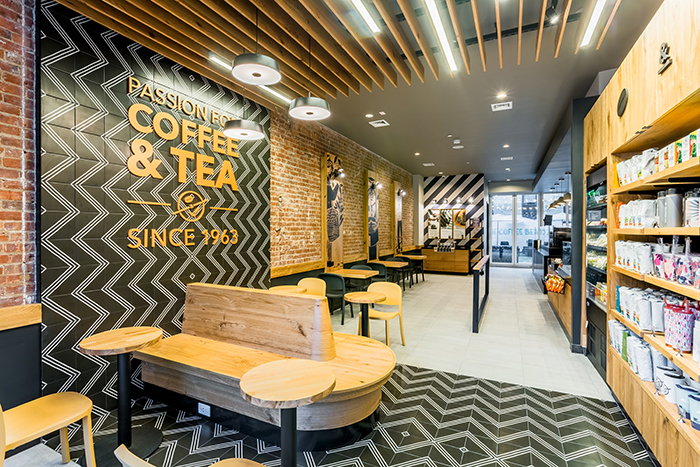 The Coffee Bean and Tea Leaf's® Greene Avenue location was designed locally featuring a uniquely Brooklyn vibe and boasts a private outdoor lounge and dining space where loyal guests can enjoy their The Coffee Bean & Tea Leaf® experience. It will also offer signature beverages and pastries which are certified Kosher to cater to the local community.
Smashburger in Boston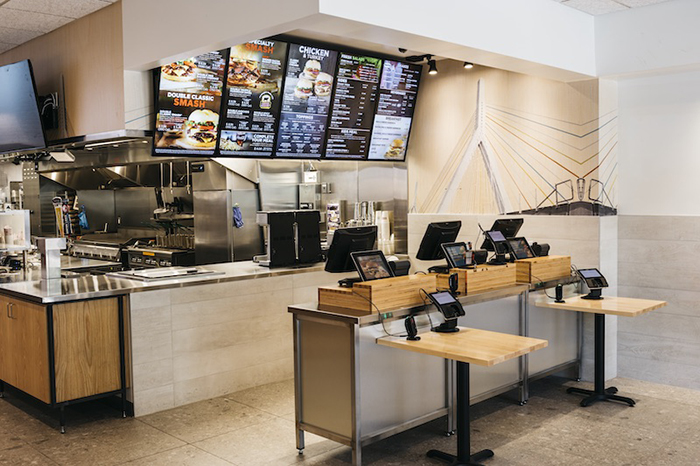 Earlier this month, Smashburger opened its latest location at 545 Boylston St. in the Back Bay of Boston, Massachusetts.
The Boylston location will be the first to showcase the brand's new branding and interior design, along with being one of the first Smashburgers around the country to offer their breakfast menu, which includes classic breakfast items like bacon, egg and cheese and sausage, egg and cheese sandwiches, a breakfast burger and tater tots.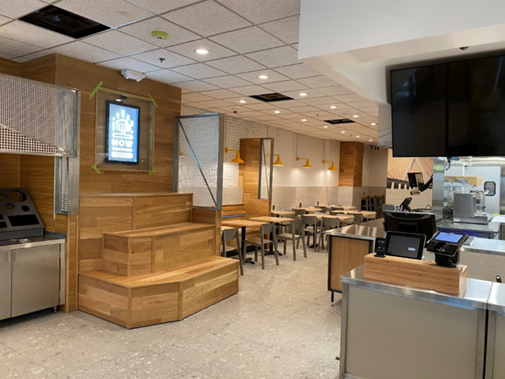 "For years, Boston has been known as one of America's greatest food towns, which is why it made perfect sense to bring our newest design to the city," said Smashburger CEO Carl Bachmann. "Our Boylston location is designed with food at the forefront. The restaurant layout is a stage for our skilled culinarians, and gives a nod to the local culture we know our Boston Smashburger fans appreciate."
Jollibee Group earlier shared its plans to open 338 stores worldwide on a very selective basis and in strategic locations across its brands to strengthen the business for the long-term. The companyexpects The Coffee Bean and Tea Leaf® brand's performance to improve further by the 4thquarter of 2020 and become profitable by 2021. For Smashburger, corporate owned stores registered positive same store sales growth starting the second week of April, and continues to do so up to the present. The company is targeting to make Smashburger profitable by 2021.
As of June, The Coffee Bean and Tea Leaf® brand has 1,106 stores, while Smashburger has a total of 293 stores. These new store openings represent a key growth initiative for the Jollibee Group as it aims to be one of the top five restaurant companies in the world.
Hits: 226