HENDRICK'S GIN BLOOMS DELIGHTFULLY FLORAL, LIMITED-EDITION "MIDSUMMER SOLSTICE"
Explore the delightfully floral cocktail possibilities and add a dose of
nature's blooms to your intimate social mixers at home with
Hendrick's Midsummer Solstice
Philippines, 15 September 2020 – As we enter the final few months of 2020, we could all use a little help to dust away from the cloud of grey in anticipation of brighter days. Inspired by the sensory power of nature during the Summer solstice when the Earth is tilted maximally toward the Sun, Hendrick's Gin launches Hendrick's Midsummer Solstice, a limited-edition gin that captures the bright, aromatic intensity of a midsummer day. 
True to Hendrick's original style, Midsummer Solstice discerns itself with the infusion of deeply floral essences that enhance the liquid's existing botanical bouquet and captures the mystery of some of nature's most effervescent blooms. The result is an enchantingly floral and exquisitely refreshing gin that blossoms on the palate while remaining unmistakably Hendrick's. Midsummer Solstice's fragrant notes include zesty juniper with an initial brightness that melts to reveal hidden undertones of orange blossom and exotic ripeness. This bright and floral take on Hendrick's house style makes it perfect for sipping in the sun and can be highlighted in the perfect seasonal spritz. Its deep floral character makes the expression pleasantly refreshing in a host of mixed drinks and cocktails.
The delightfully bright liquid was created by Hendrick's Master Distiller Ms. Lesley Gracie, at the heart of Hendrick's Gin Palace in the Cabinet of Curiosities where she keeps her most experimental and treasured liquids under lock and key. "A deeply rooted respect for nature and its most beautiful creations excited me to capture the aromas and flavors of a midsummer day and I am truly enamored over this first release from the Cabinet of Curiosities," said Ms. Gracie. "Midsummer Solstice is the latest expression in what will be a long line of innovations from Hendrick's and I'm very much looking forward to not to not only creating new and avant-garde expressions at the Gin Palace but also sharing them with the world."
Charmaine Thio, Regional Brand Ambassador for Hendrick's Gin Southeast Asia, said: "We're thrilled to share this enchantingly floral incarnation of Hendrick's Gin with the region and we look forward to introducing more innovations in the near future. We hope to bring some summer cheer with Midsummer Solstice as we toast to new beginnings in the months ahead! Just like a holiday romance or the lifespan of the mayfly, Midsummer Solstice is a poetic expression of temporality; we hope you get to taste the beauty of summer's blooms before it fades away!"
Enchantingly Floral Libations for Some Midsummer Liberation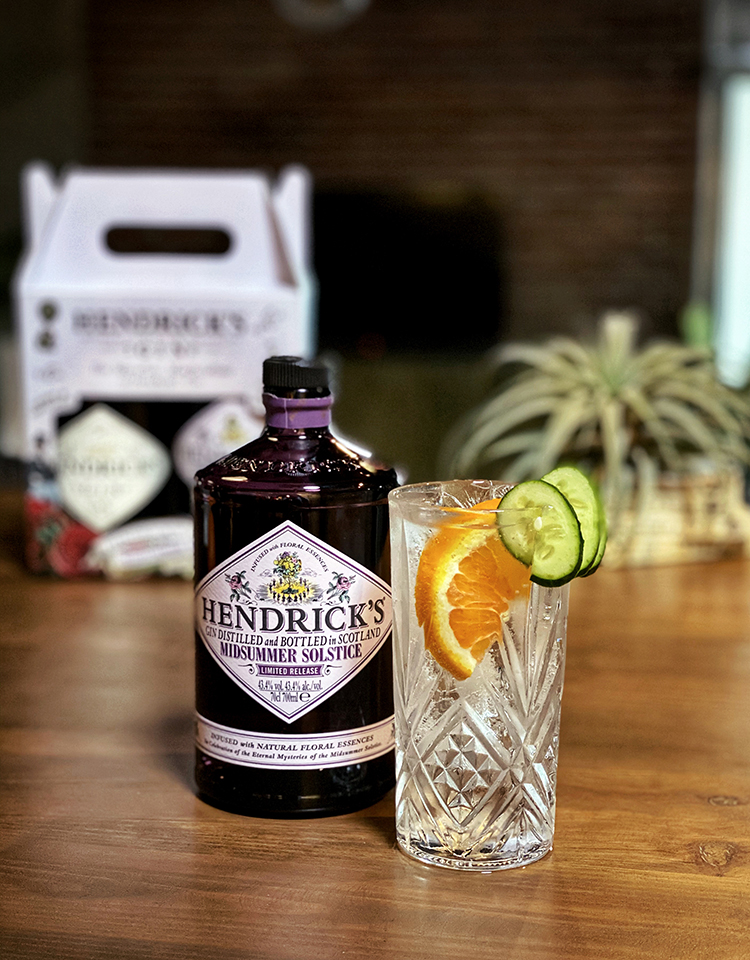 Indulge in delightfully floral cocktails at your social mixers at home with recipes by Laureen Uy (@laureen), Issa Pressman (@pressmanissa), and Mike and Nelly (@makingithappenvlog), who will share quick and easy to do tutorials on the best ways to enjoy Hendrick's Midsummer Solstice on their respective social accounts on 15 September! In partnership with Hendrick's Gin, they will also be hosting giveaways of Hendrick's Midsummer Solstice Twin Packs that consumers can win simply by commenting on the respective post with the day-casion they'd like to celebrate the most! 
For more recipes, head over to the Hendrick's Gin website and learn how to create your own delightfully floral cocktail creations with Hendrick's Midsummer Solstice!
Take a Stroll in Our Midsummer Floral Garden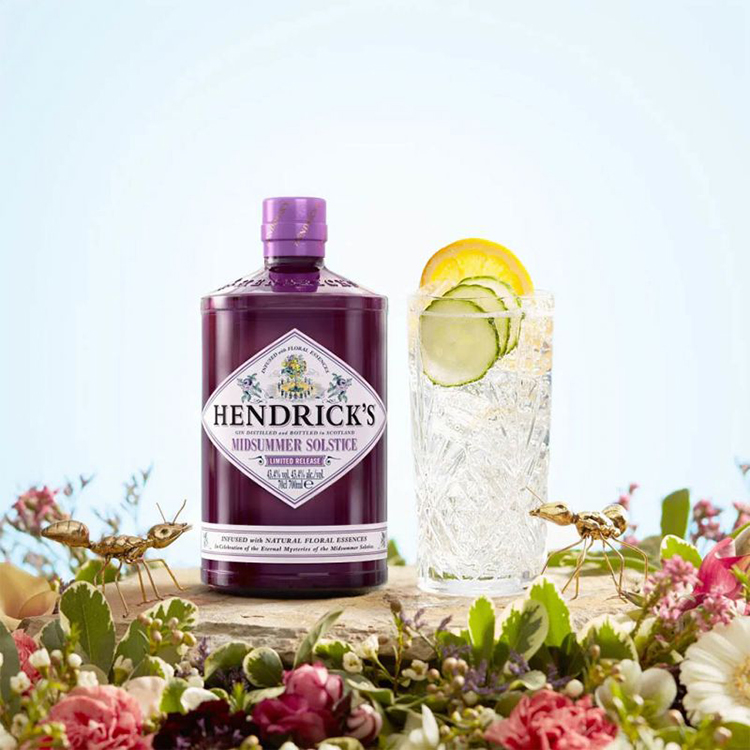 On your way out to grab some much-needed essentials, head on over to your neighborhood S&R* to stop and smell the roses – literally. Experience a slice of Hendrick's Midsummer Solstice as we bring a dose of floral magic to you through a larger-than-life Midsummer Floral display within the aisles. Take home your very own Hendrick's Gin Midsummer Solstice Twin Pack or take a stroll and forage for QR codes hidden within the displays to watch some Midsummer magic come to life! 
Hendrick's Midsummer Solstice is the first new expression to come from the Hendrick's Gin Palace, an engine of innovation dedicated to the exploration and discovery of new tastes and flavors. The Palace is a center of distilling excellence and a place where Hendrick's expands the taste spectrum through the creations of new Hendrick's variants. Over the past two decades, Ms. Gracie has amassed in her Cabinet of Curiosities an array of treasured botanicals, distillates, and experimental liquids from around the world. Following Midsummer Solstice, additional new and unique gins will be released, replacing the previous expression and each variant will only be available exclusively during its launch year. 
For more information on Midsummer Solstice, please visit www.hendricksgin.com
*Hendrick's Midsummer Solstice is now available for purchase at selected S&R stores. The exclusive Hendrick's Gin Midsummer Solstice Twin Pack will be offered for a limited time only at selected S&R stores starting next week (w/c 21 September 2020), until sold out. For the full list kindly refer to the Appendix below.
Hits: 245