Greenwich Opens First Delivery and Take-out Store Amidst Pandemic
Greenwich opens its first Delivery and Take-out store amidst pandemics to serve more customers in a much safer and convenient manner. The pizza and pasta chain aims to strengthen its Delivery and Take-out channels in response to quarantine restrictions and limited face-to-face transactions implemented in the country.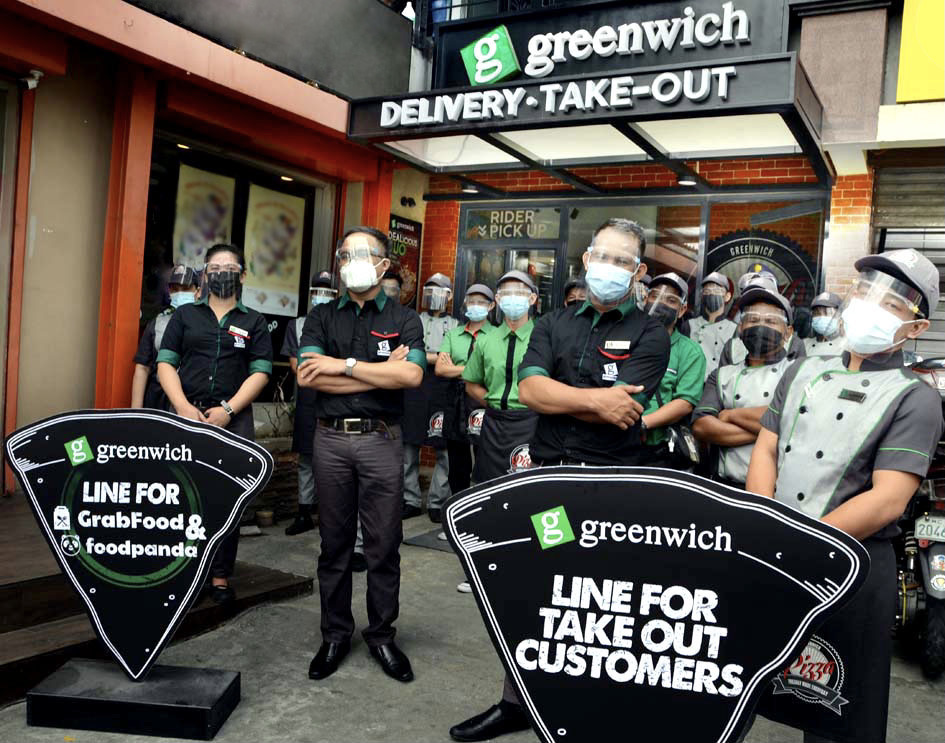 MANILA, Philippines. June 25, 2021 – Is dining in not part of your options? With Greenwich, you can still grab your pizza and pasta favorites – this time, in an even much safer, easier, and faster way.
Reinventing fast-casual service, Greenwich launches its first Delivery and Take-out store amidst the pandemic, increasing the brand's accessibility, while adapting to today evolving times using strict restaurant safety measures for customers who are at home, in the office, or always on the go.
"The pandemic brought changes in customer behavior and required practical solutions to customer needs. We saw this opportunity to provide our customers convenient, dependable access via strengthened Delivery and Take-out channels," said Greenwich Business Channels and Franchising Head Rowena Guce.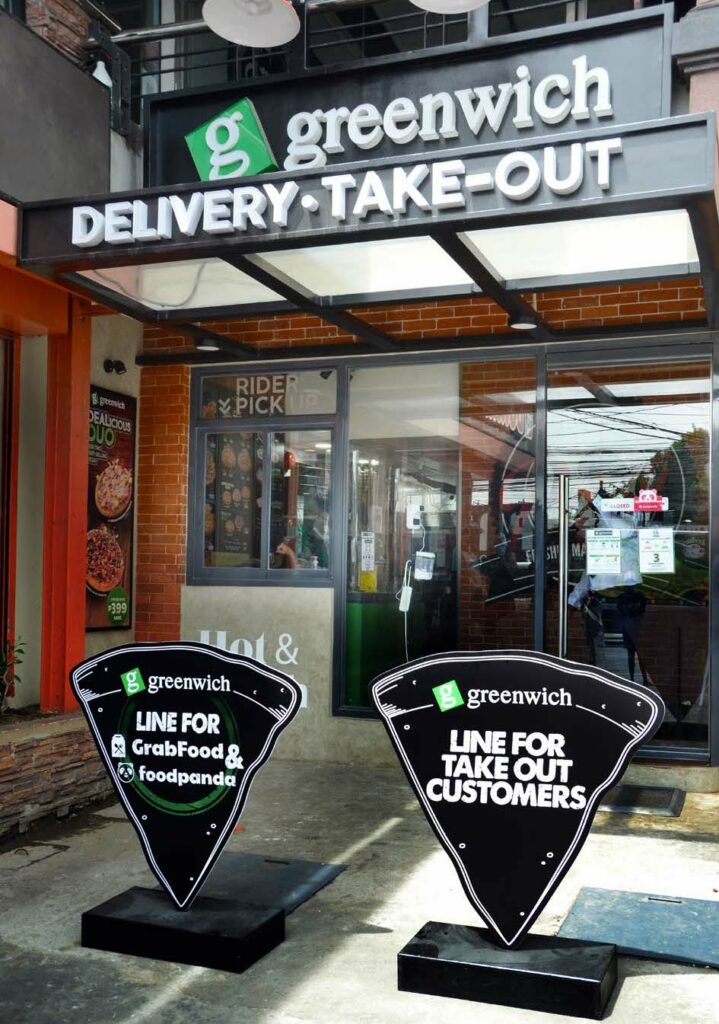 While Delivery and Take-out services were already available in Greenwich's over 270stores nationwide even before the pandemic, there were not enough stores to service the huge demand. Aside from its first Delivery and Take-out only store located in Las Pinas City, Greenwich is planning to operate more Delivery and Take-out stores in several locations all over the Philippines in the near future. Building more Delivery and Take-out stores will improve delivery area gaps, resulting in shorter delivery time, and ultimately provide a better customer experience.
"More than just delicious food choices, we offer to transform your everyday dining into shared meaningful moments with friends and family. And this time, reinventing how Filipinos consume its cravings in the most convenient way they can during this period—through Delivery and take-out," Guce added.
Currently the largest pizza and pasta chain in the Philippines in terms of store network, Greenwich continues to be staunch in responding to the sustained increase of off-premise consumption amid these challenging times.
About Greenwich
Greenwich's story began in 1971 as a small, family-owned store selling a selection of pizzas at the then Greenhills Commercial Center. As the brand's pizzas grew in popularity, Jollibee Foods Corporation (JFC) took notice. In 1994, JFC acquired majority shares in Greenwich, infusing what was a family business with industry-leading competitiveness. New pizza variants and a variety of products were introduced through the years, creating a reputation for Greenwich as a maker of mouthwatering pizzas and pasta for the Filipino "barkada."Today, Greenwich is the country's biggest pizza and pasta chain with over 270 stores and counting, and home of the best-selling Hawaiian Overload®, All-in Overload®, and Lasagna Supreme®.
About Jollibee Group
Jollibee Group is one of the fastest-growing Asian restaurant companies in the world. It operates in 33 countries, with over 5,800 stores globally with branches in the Philippines, United States, Canada, the People's Republic of China, United Kingdom, Italy, Vietnam, Brunei, Singapore, Saudi Arabia, United Arab Emirates, Qatar, Oman, Kuwait, Bahrain, Indonesia, Costa Rica, Egypt, Panama, Malaysia, South Korea, Japan, and India. It has eight wholly-owned brands (Jollibee, Chowking, Greenwich, Red Ribbon, Mang Inasal, Yonghe King, Hong Zhuang Yuan, Smashburger), four franchised brands (Burger King and Panda Express in the Philippines, Dunkin' Donuts, and Tim Ho Wan in certain territories in China), 80% ownership of The Coffee Bean and Tea Leaf, and 60% ownership in the SuperFoods Group that owns Highlands Coffee and PHO24 brands.
Jollibee Group is a significant investor in Titan Dining LP, a private equity fund and the ultimate holding entity of the Tim Ho Wan (THW) Brand and has a joint venture with the THW Group to open THW restaurants in Mainland China. It also has a business venture with award-winning Chef Rick Bayless for Tortazo, a Mexican fast-casual restaurant business in the United States. The Group will also establish a 50/50 joint venture to operate and expand Yoshinoya – one of the largest and most recognized Japanese restaurant brands globally – in the Philippines.
Jollibee Group was named the Philippines' most admired company by the Asian Wall Street Journal for ten years. It was also honored as one of Asia's Fab 50 Companies and among the World's Best Employers by Forbes. In 2020, Gallup awarded the Jollibee Group with the Exceptional Workplace Award, making it the first Philippine-based company to receive the distinction.
Jollibee Group has grown brands that bring delightful dining experiences to its customers worldwide, in line with its mission of serving great tasting food and spreading the joy of eating to everyone.
Hits: 1003